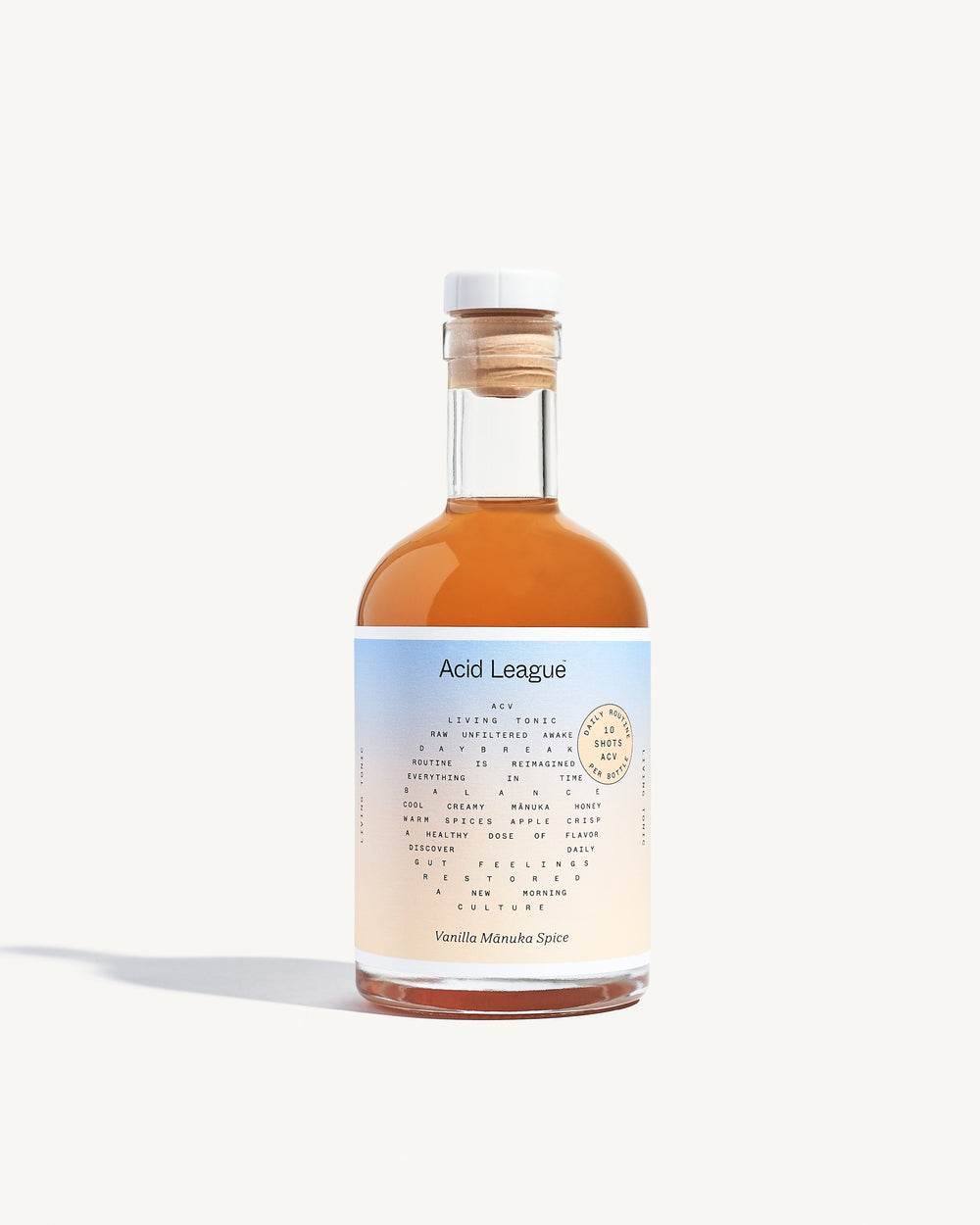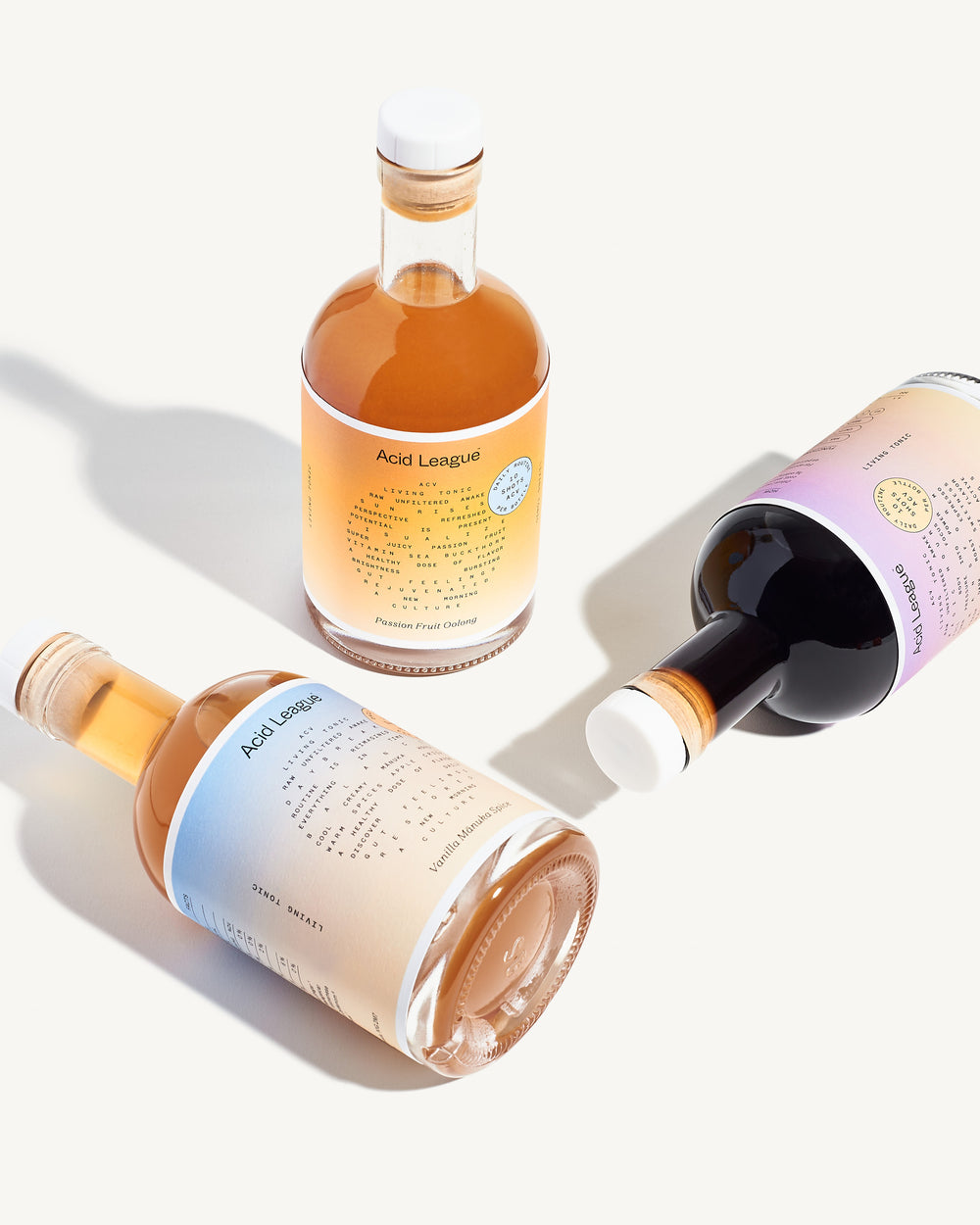 Acid League Vanilla Spice Honey Living Tonic
Description
We are excited to share Acid League with our community and their living tonic vinegars. They aim to pioneer a new way of championing gut health; one that is accessible, approachable, and appealing to the eyes as much as the palate. 

This flavour is a new take on the classic apple cider vinegar and honey combination. This comforting drinking vinegar provides warmth from spices like Madagascar vanilla and Vietnamese cinnamon with sweetness and health benefits from Mānuka honey for a daily dose of ACV that's anything but routine.




Has Living "Mother"

Raw + Unfiltered

Gut Happy

Supports Brain Health

Has Adaptogens

10 shots per bottle. Dilute 1 oz with 8 oz of hot, cold, still or sparkling water, or experiment by adding to smoothies, teas, and juices. Enjoy as part of your morning ritual.

Comes in a beautiful glass bottle.

This product is a final sale and available for pick up in Vancouver only.
Learn more about Acid League on our Magazine here.
Details
All Acid League living tonics are vegan, gluten free, and contains no preservatives.
Please visit Acid League for more information and details on how to consume.
Ingredients

Living Apple Cider Vinegar 

MGO 200+ 

Mānuka Honey



Madagascar Cinnamon Bark
Indian Black Cardamom

Jamaican Allspice

Indian Cloves
Item added to cart
There was an error. Try reloading the page and try again.