Chapter 1 /
Collective Features
Sustainable Coastlines Hawai'i
Interview: Courtney Chew
Words: Hannah Chew
Photos: Michelle Mishina 
Hawai'i has long been a second home to us.


Postcard images of pristine beaches and landscapes may be the first to fill our minds when we think of this place, though Hawai'i has come to mean so much more than a sunny vacation spot. It is the Hawai'ian people, and their culture, whose energy inspires us to slow down and practice gratitude towards our surroundings. 
Sustainable Coastlines Hawai'i is a grassroots organization, founded by eight friends in 2010, dedicated to the protection and conservation of Hawai'i's coastline. Organizing beach clean-ups, educational programs, and working with businesses to turn off the tap of plastic, Sustainable Coastlines Hawai'i instills the idea of community, sharing the true spirit of aloha. 
We first connected with Rafael Bergstrom, the Executive Director leading Sustainable Coastlines Hawai'i, when he joined our panel conversation earlier last year. Since then we have stayed in touch, applauding the work that he and his team are involved in, including the passing of Bill 40 banning single-use plastics on O'ahu. We spent time with Rafael during our last visit to chat about his story and upcoming goals for the organization. Despite a small team of three employees, we are continuously inspired by their ability to incite meaningful and effective change through their largely volunteer-based initiatives. 
In addition to recently spearheading a large waste diversion program during the Vans Triple Crown Surf competition this past December (keeping 65% of waste from landfill during this heavily attended 12 day event), they also hosted a private beach clean up with World Surf League (WSL) in Kahuku on O'ahu that we were invited to attend. And, to say it was an eye-opener is an understatement. Land debris is littering our coastlines around the world and the sight is extremely hard to take in. But, to then see mounds of marine debris first-hand, with millions of microplastics covering the sand and filling entire sediment trays with every ocean wave that comes in; this is when you really get to experience the extent of the irreversible damage that plastic has done to our Planet. It's a tough reminder that plastic stays with us forever. These photos were taken at this beach cleanup and although we are all doing better and slowly actioning positive changes across the globe, as you can see, there is still more work to be done. 
We are so excited to work with Sustainable Coastlines Hawai'i, who will be receiving a portion of OCIN proceeds from this year as our chosen ocean conservation partner for Chapter II. Read below to get to know more about Rafael and the Sustainable Coastlines Hawai'i team.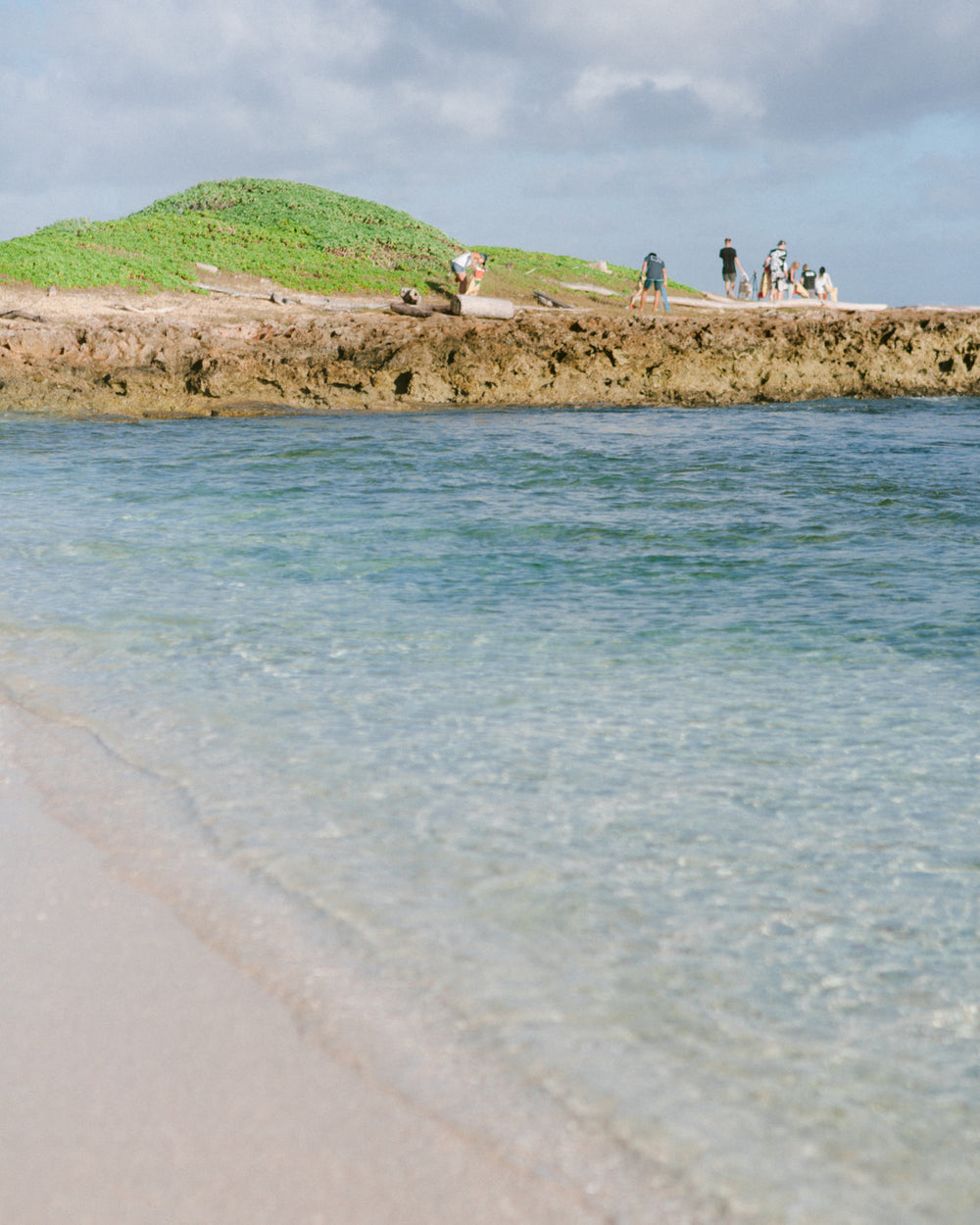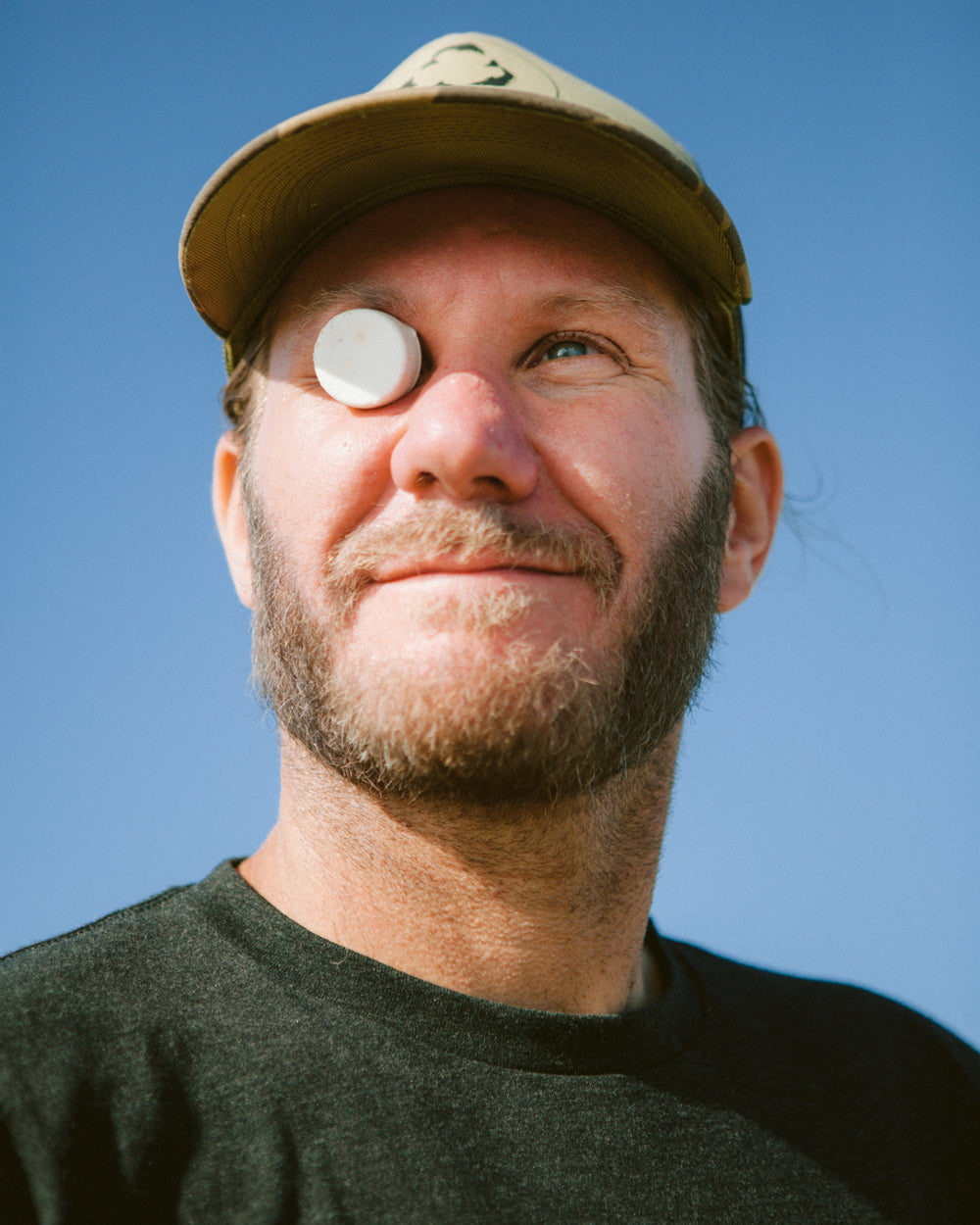 Pilina, the word that the Sustainable Coastlines Hawai'i pledge is based on, is the Hawai'ian word for connection. 
"To try to translate Hawai'ian words into a single word in English doesn't do the language justice. While Pilina means connectivity, it represents so much more than that. It is the idea that we're connected to the land, and that the land is connected to us. Pilina is a consistent reciprocal nature of life that we've lost in our world today. That sense of connection has to restart with ourselves."
In describing his initial relationship with ocean conservation, Rafael recalls a deeply ingrained connection to his surroundings from a young age. 
"My journey began not next to the ocean at all. It started just in the way that I grew up and who my parents and grandparents are – they were always deeply connected to some form of environmental ethics and were generally outdoors people. Growing up in Sacramento, I lived along the American River Parkway, which was basically my backyard. Being outside, interacting with animals and the river, connected me to the combination of water and land."
"It wasn't until I moved to Hawai'i 10 years ago and started grad school when the ocean took on a new meaning for me. Body surfing at Makapu'u turned into a place of refuge for me – I would go at sunrise before anyone else was there, and I would spend time there letting my mind go, taking a break from school and life. I fell deeper and deeper in love with it, and it just started getting into my blood."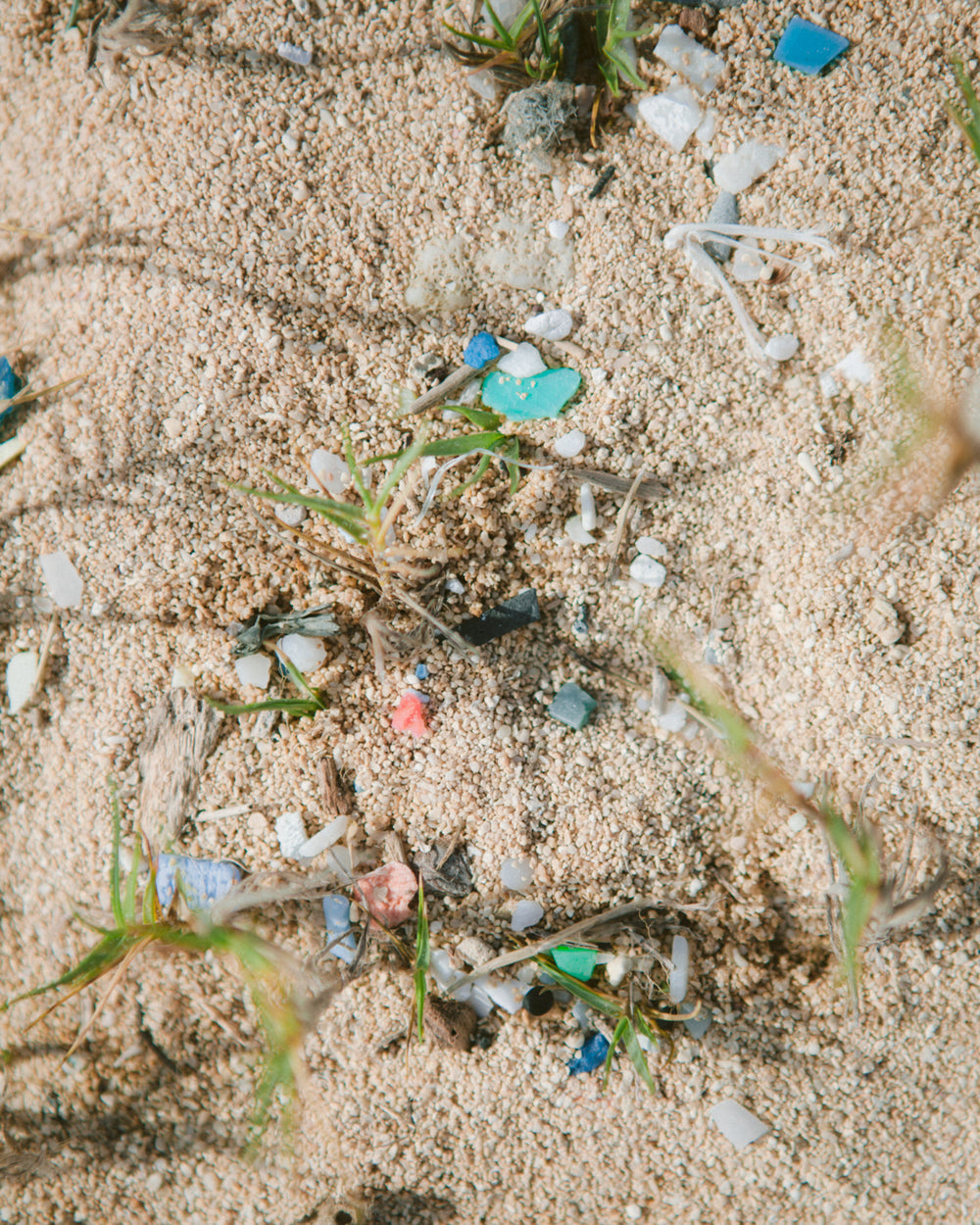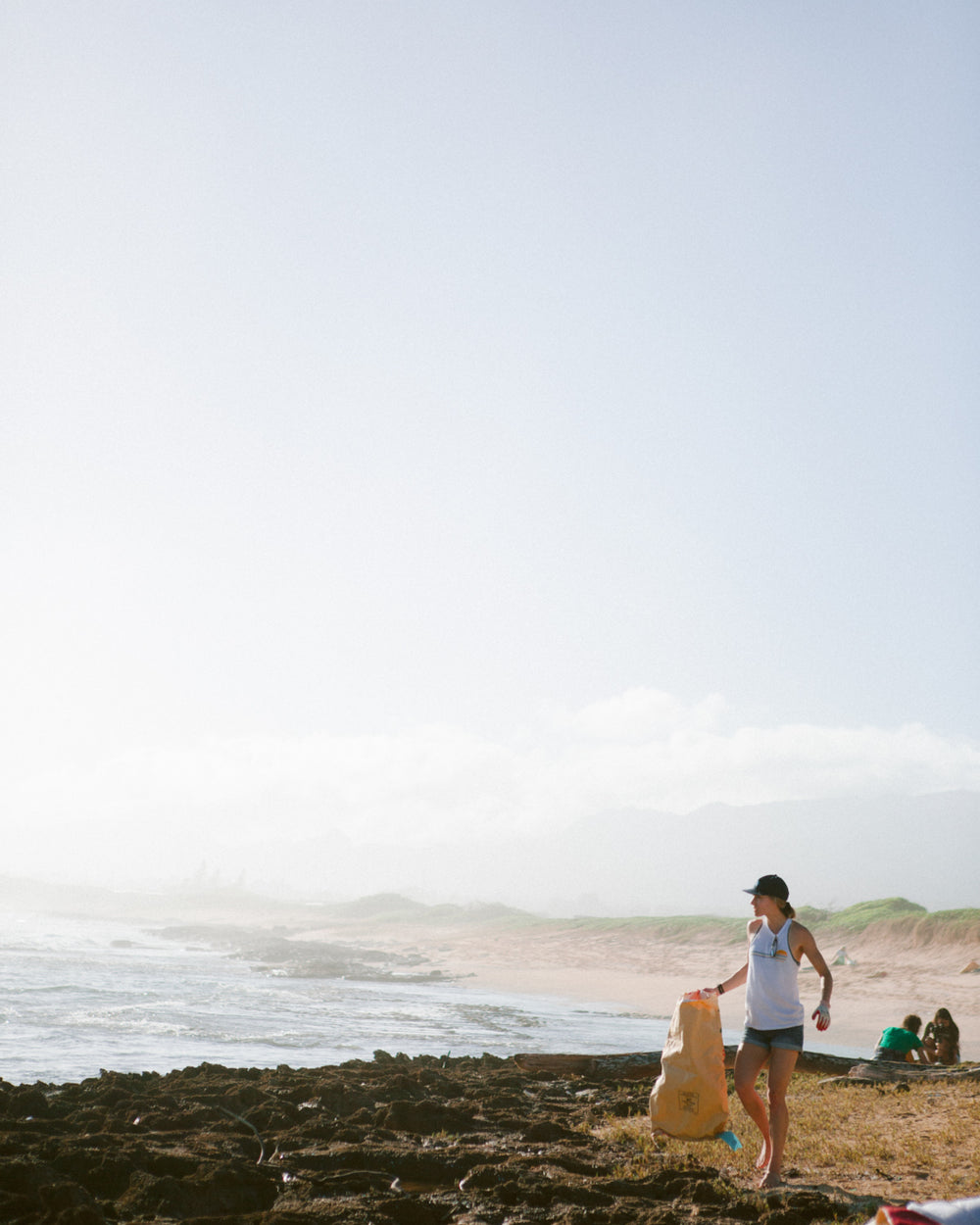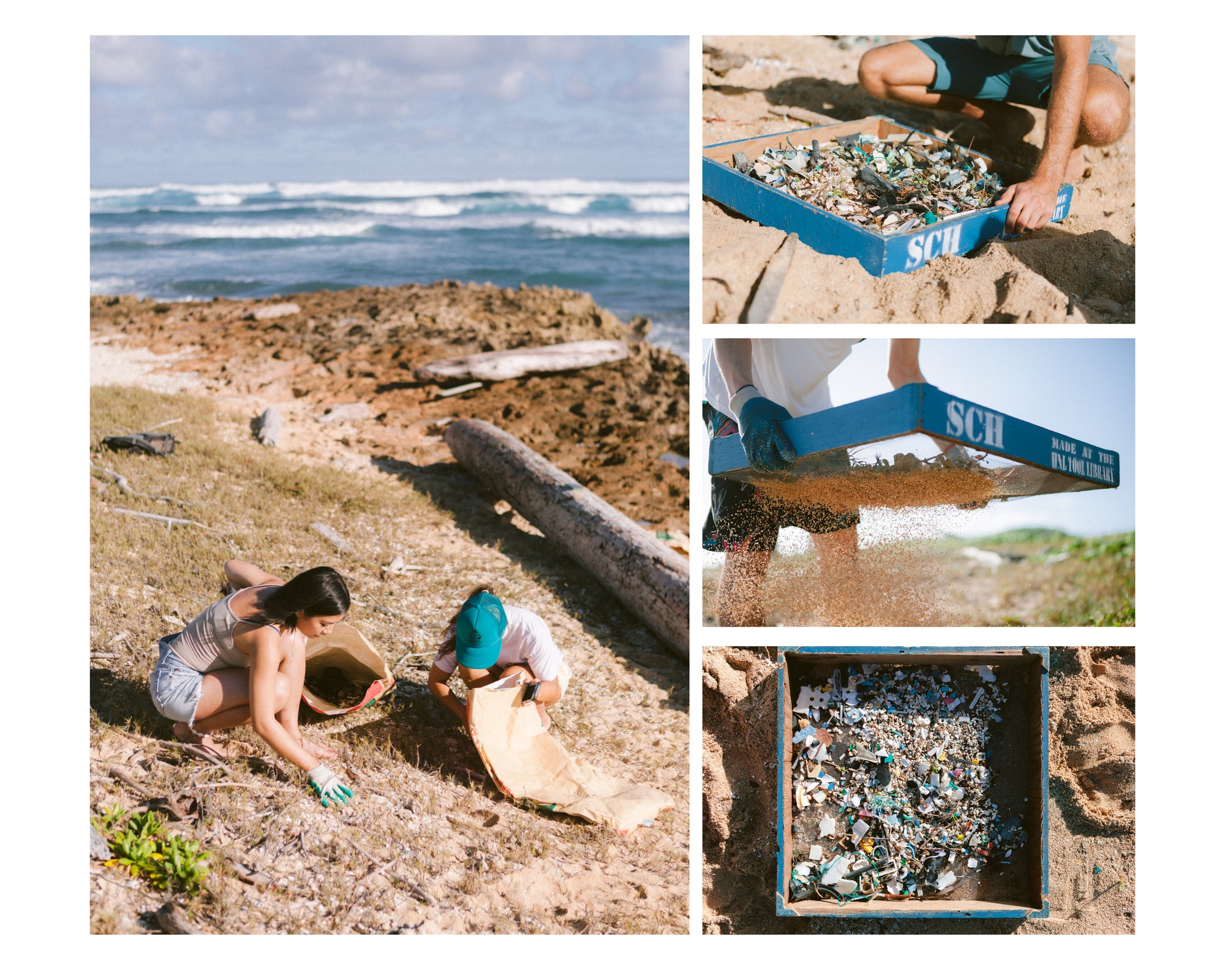 Rafael began his volunteer work as a photographer for Sustainable Coastlines Hawai'i and Surfrider Foundation O'ahu, ultimately resulting in his current position as Executive Director of Sustainable Coastlines Hawai'i that he took on in 2019. 
"I had set a foundation for understanding the work on a deep level and showed an ability to bring the community together. This was an idea that, from the very beginning, the eight founders of Sustainable Coastlines Hawai'i valued – it was about gathering people to the cause and making the work fun. Being inspired is very different than being scared of something, which is what Sustainable Coastlines Hawai'i is about."
Under the leadership of Rafael, Sustainable Coastlines Hawai'i has continued to grow the scale of its reach, and has interacted with over 10,000 students this past year through their education program. Yet, as the organization evolves, it recognizes the need for sustained action that reaches beyond a one-time initiative. 
"We know we can't be cleaning up beaches for the rest of our lives. So now, the next steps are using our events and outreach to inspire people to consider where impact comes after they leave the beach."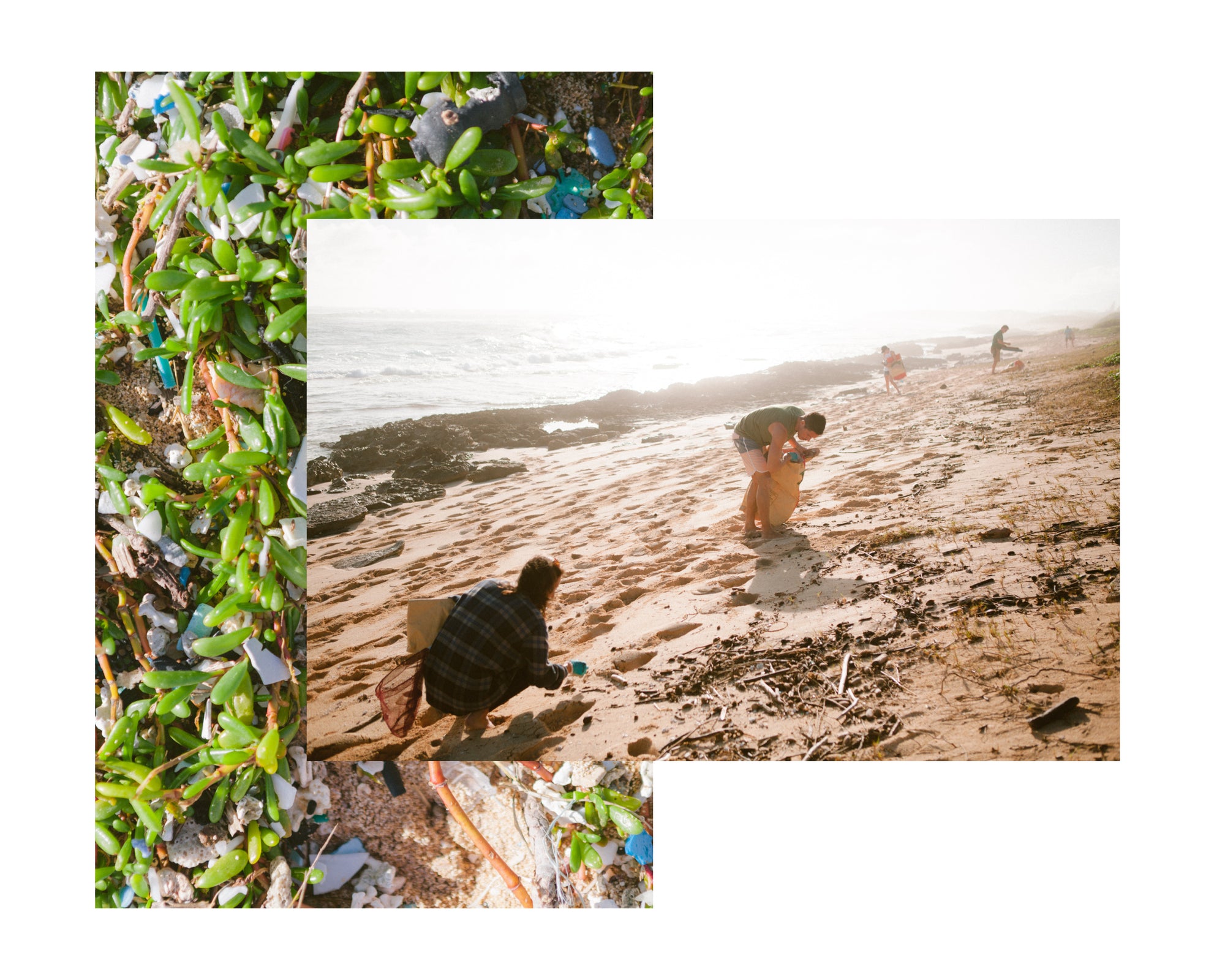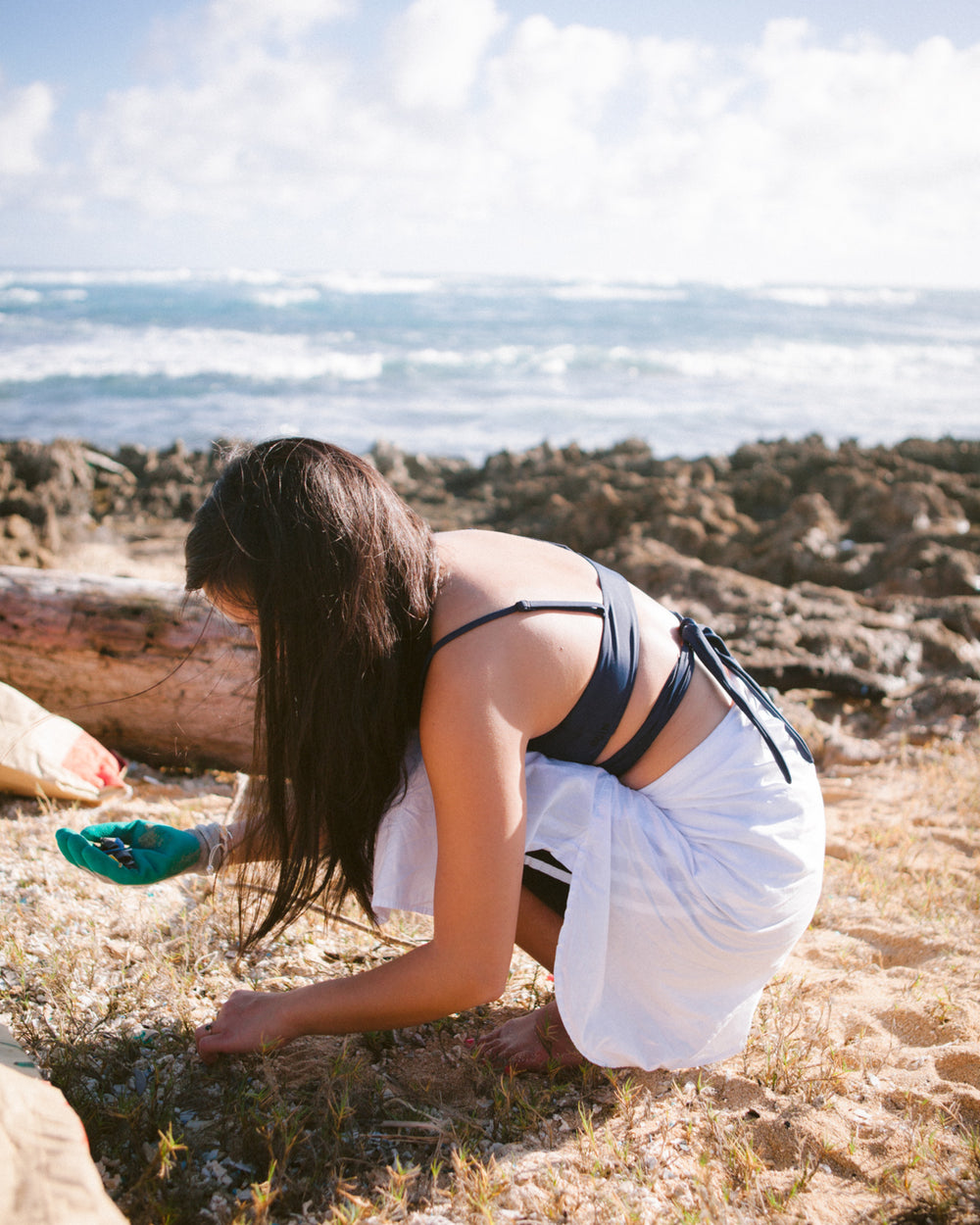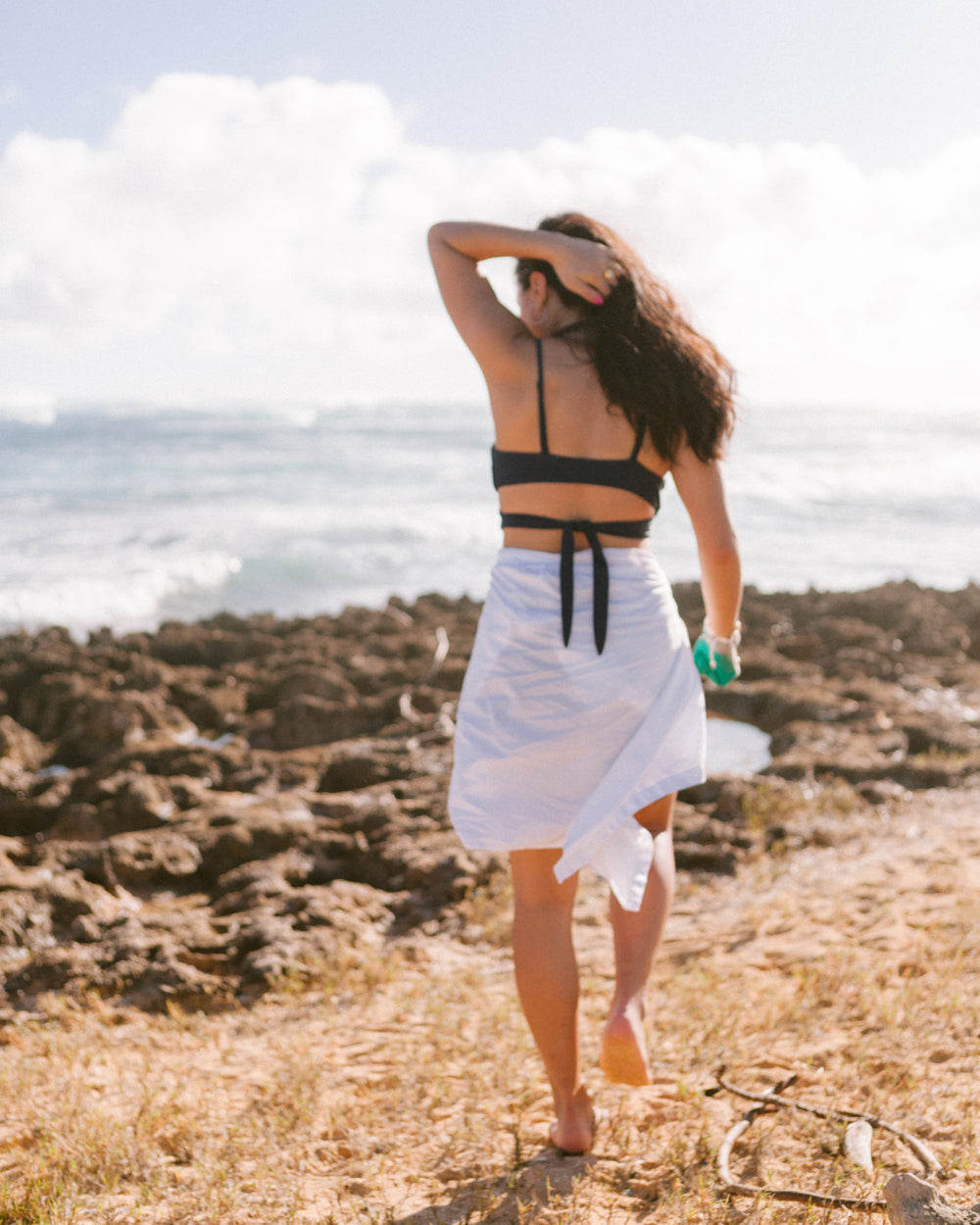 "Look for a way that you can give everywhere you can go."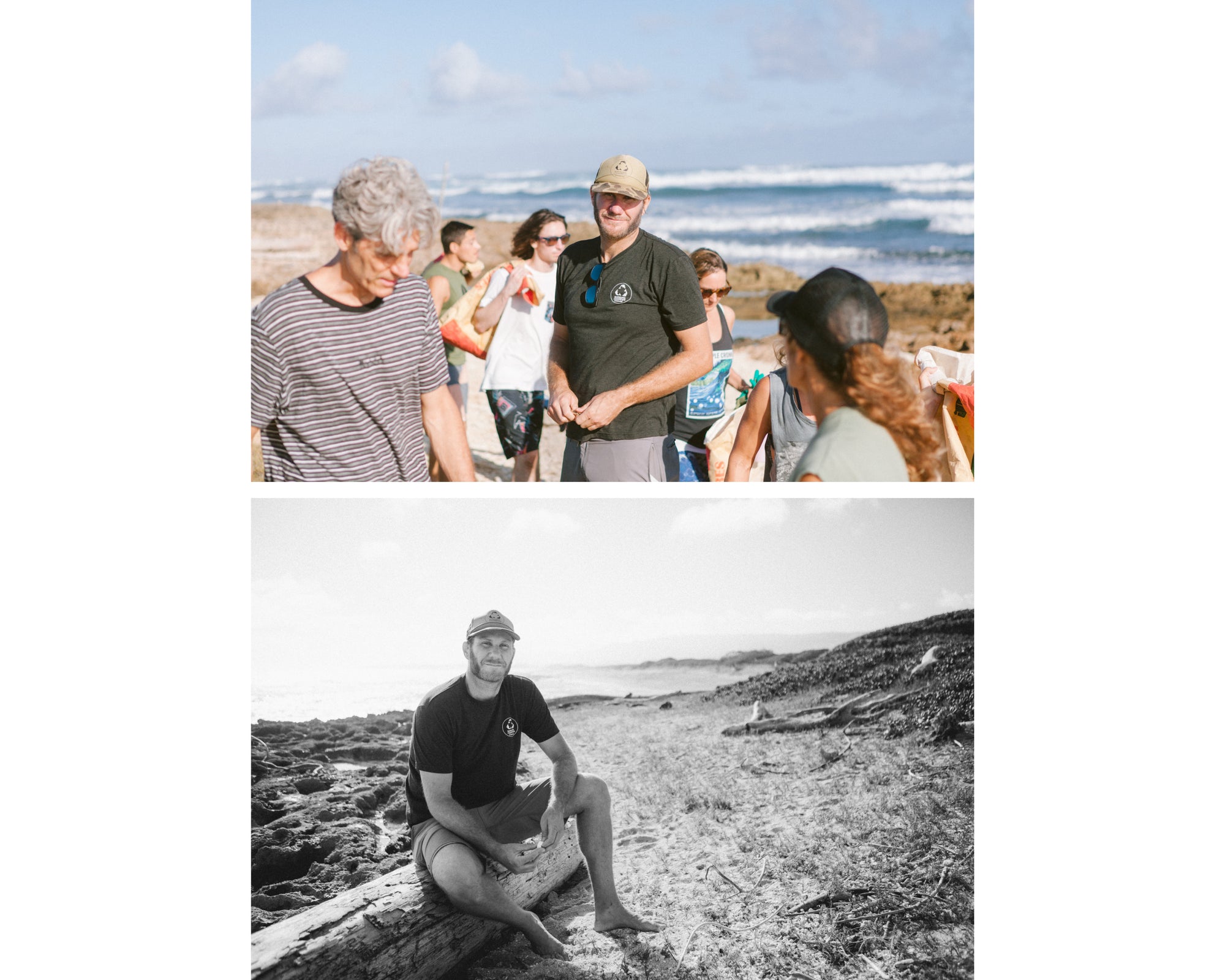 "When I started six years ago, I wondered why we were working on this issue when there are so many serious causes around the world. I started to realize over time that environmental sustainability is a massive issue, and is also an area that we have so much day-to-day control over. You can start by looking at one decision in your day, and thinking about the chain of events that surrounded that decision. Once you begin having those thoughts, it brings the connective tissue back together, and you start living your life that way."
Rafael reiterates that a similar mindset can be implemented towards our more impactful decisions, such as travel. In an era where travel is cheaper, and more people are moving about than ever before, the first step is building an awareness that wherever you're going is someone else's home.
"I went to Molokaʻi  for the first time two years ago as a volunteer with Sustainable Coastlines Hawai'i. Since I moved to Hawai'i I've always wanted to go to Molokaʻi, but something told me don't go there as a tourist, it's not the place to take from. Finally the right opportunity came for me to visit  Molokaʻi, and I spent days cleaning beaches, interacting with the community in a very special way. I remember those moments, and wonder what would happen if we thought that way every time we travelled. Look for a way that you can give everywhere you can go."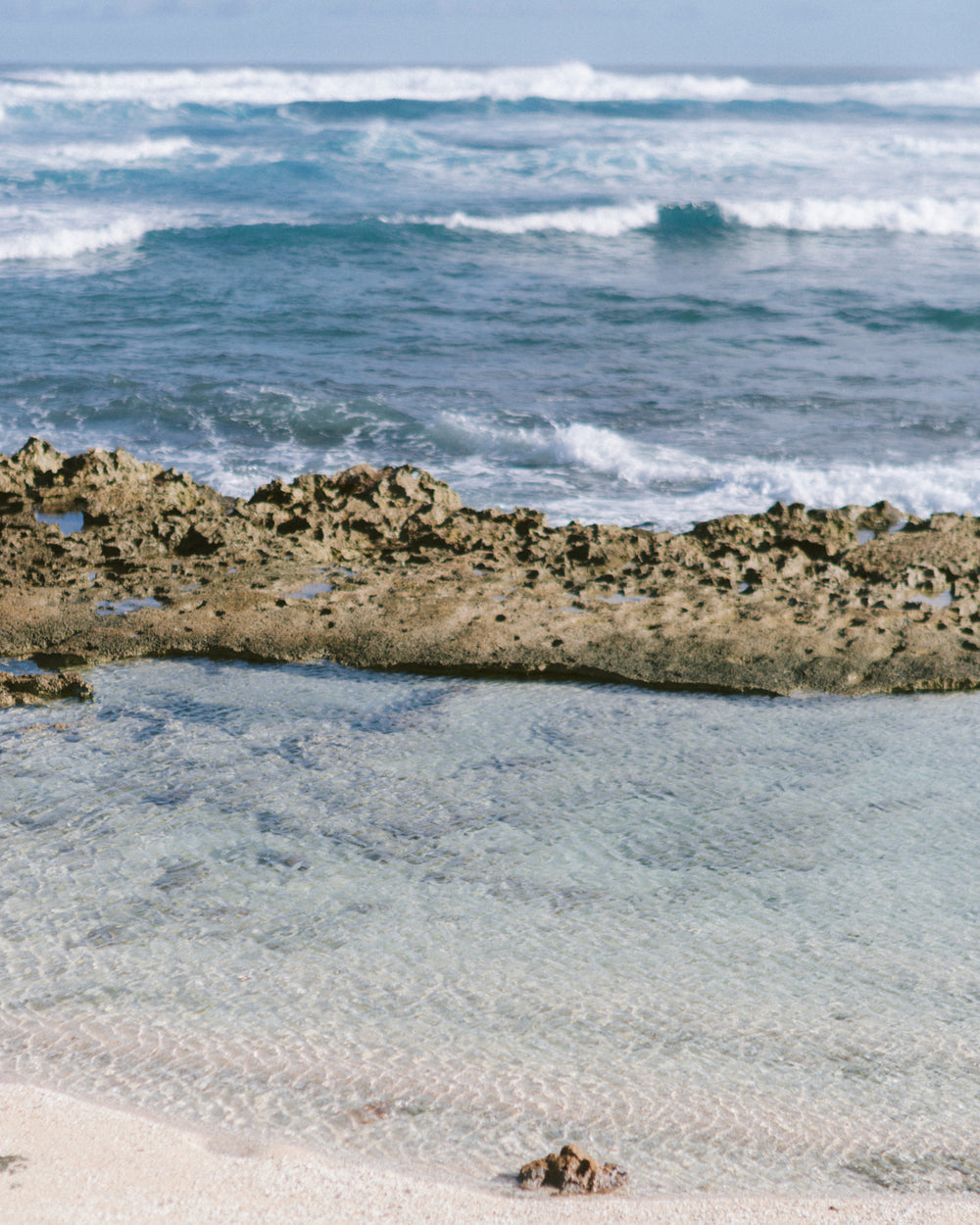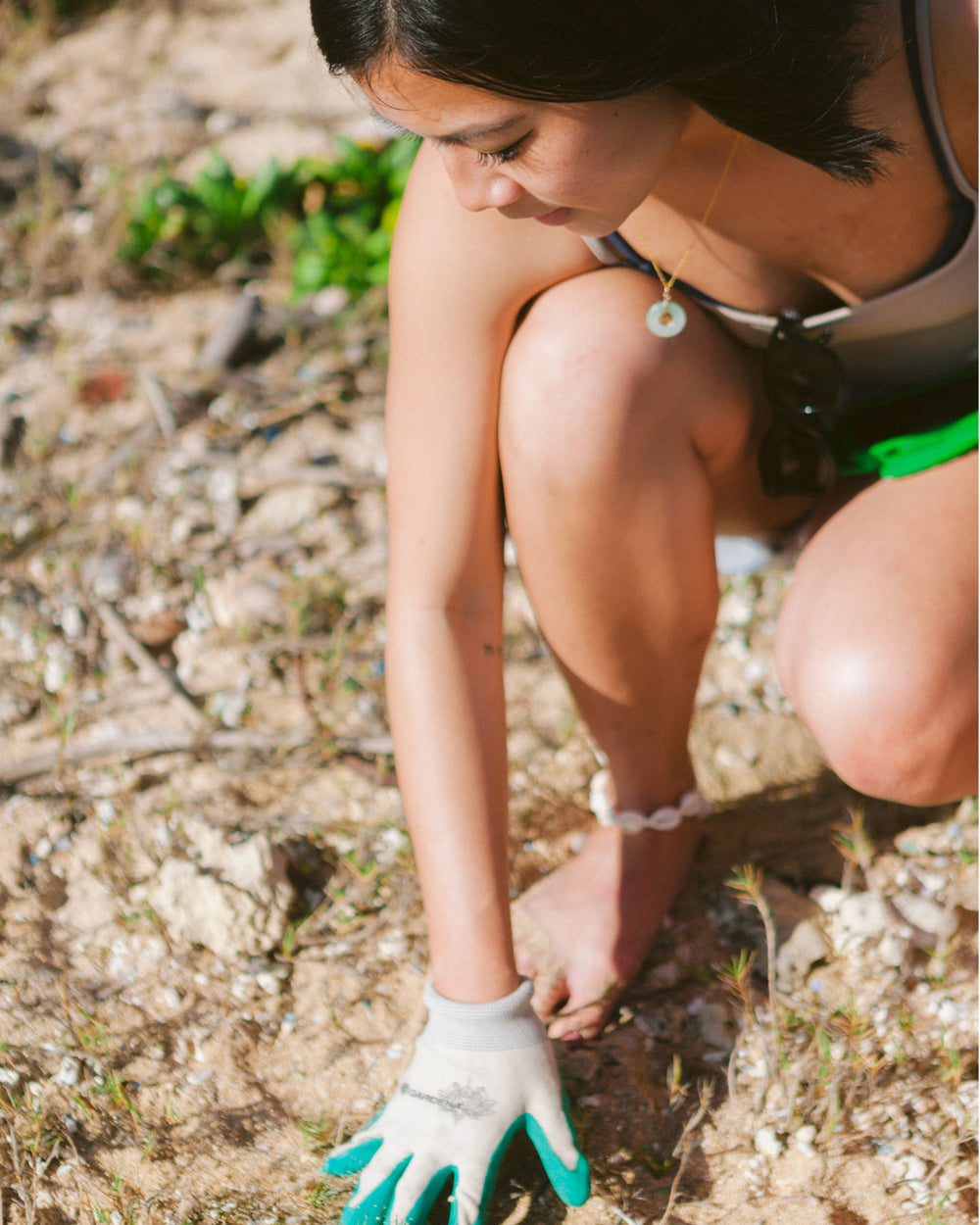 Rapid Fire:
Favourite memory in the ocean?
I just got engaged in the ocean! My fiancée Nicole had fallen in love with octopi from a book she read, but she had never seen one in the ocean before. We had been talking about getting married for awhile, and she said you can't ask me to get married until we find an octopus in the ocean together. We were swimming on the North Shore, and I was poking my head around and I found an octopus, so I called her over, and I asked her to marry me.
Where is home?
I've never been at home more than I have in Hawai'i. Home is where you find ways to be grounded in the community you are in, and is where I am inspired to give back to the place where I live. 
What is your favourite song?
Wish You Were Here by Pink Floyd. 
What is your favourite way to unwind?
Being in an outdoor space that allows me to disconnect from all of the chaos around. 
If you're interested in connecting with Sustainable Coastlines Hawai'i, check out their website and social media @sustainablecoastlineshawaii to see how you can get involved.