About
Our Purpose
OCIN was founded in 2018 out of my home city – the unceded territories of the Coast Salish peoples: Squamish, Tseil-Waututh, and Musqueum nations – also known as Vancouver. A lifestyle brand and eco-swim label, OCIN exists to be a platform that inspires our most open and limitless selves, to motivate kind and positive actions for our communities, our planet, and our oceans.

Growing up as a swimmer, in the ocean is where I feel the most connected to the Earth. Seeing an intersection between my 14+ year career in fashion and love for the water, I sought to showcase a new narrative with swim: that it can be a lifestyle piece you invest in for years to come, that you feel good in and that can also inspire good.

For me, OCIN is a vehicle to raise awareness, shift perspectives, build community, and create global openness. By leading with more open minds and open hearts we give ourselves the space to lean on and support one another. We allow ourselves to feel and be more thoughtful about our choices and individual actions that we take every day. Because, the little things you do add up and has incredible impact on our collective future.

Whether you invest in our product, or take part in our initiatives, or simply just engage with our content and Magazine, we hope that every interaction you have with OCIN and our community leaves you feeling encouraged that together we are limitless, and that you are an important piece of that puzzle.

With gratitude,

Courtney (Human, Friend, ocean lover, OCIN founder)
Why OCIN? ("ocean")
To us the ocean itself is a symbol of this limitless-ness and a place that allows us to physically remove ourselves from the happenings of the world that consumes us day-to-day. In the water is where we allow ourselves to be truly present and aware of the now.

The ocean also more than ever needs our awareness, commitment, love and protection. With the ever-growing threat of microplastics, coral and underwater life extinction, and mountains of waste in and around our shorelines, we are on the way to killing this ecosystem that we need to survive.

So, OCIN was inspired by the ocean — to do our part in celebrating and protecting this magnificent body that gives us life.

* P.S. If you're curious about the name, OCIN is also mine and my sister's name combined, backwards (NI-CO). OCIN is a perfect reflection of a couple of the most important muses in my life – family and nature.
Our Commitments
Design
We've designed our products thoughtfully and with the intention of being worn outside of the water as well, adding versatility, function, and wearability to your suit.

We create our collections intentionally in 'Chapters' and do not follow a traditional seasonal fashion calendar. Each Chapter builds upon the previous with colors that complement existing styles, so you can customize your collection as it suits you.


Seamless details, snaps, functional pockets, easy clasps, and comfortable quick dry fabrics help take you from a morning workout or a hike, to the beach to dinner and back for a sunset ride in the waves.
Fabric
We use 100% recycled polyesters from plastic bottles saved from landfill and recycled nylon in our fabrics.
We are especially proud to use ECONYL® 100% regenerated nylon yarn.

About ECONYL® regenerated nylon

ECONYL® yarn was developed by Aquafil driven by the company's vision of a circular future - one that facilitates creation but without costing the environment. ECONYL® nylon is an innovative fibre produced with nylon waste otherwise polluting the Earth, like fishing nets, fabric scraps, carpet flooring, and industrial plastic, then turned into high quality 100% regenerated and 100% recyclable nylon.

For every 10,000 tons of ECONYL® raw material used, it positively impacts the environment by: Saving 70 thousand barrels of crude oil and avoiding 65 thousand tons of CO2 equivalent emissions

The fabrics we use for our women's styles are made of ECONYL® regenerated yarn and offers UPF 50+ protection from the sun. They are also Standard 100 certified by Oeko-Tex, meaning they are free from any harmful chemicals.

We think it's pretty cool to be able to use yarns in our fabrics that wear well, are easy to care for, takes care of you, and does right for the earth and our oceans at the same time. Swim good, friends.
Packaging
We use post consumer recycled and plant based materials in our packaging.

We also wanted to create e-commerce packaging that was reusable, that wouldn't take up too much space in your home, and didn't add to your already growing tote bag collection. We took inspiration from the Japanese Furoshiki, to design our version of; the Versatex™ (Versatile Textile).

Our Versatex™ is intended to be packaging that you can use over and over again, however you wish – as an alternative to wrapping paper, a shopping bag, a bandana, or even a laptop cover. What makes our Versatile Textile even more special is the print itself. Each Chapter we collaborate with an artist on the print, making it a collectible art piece that you can frame or gift to someone else. This Chapter, we've worked with talented abstract designer and illustrator, Tom Abbiss Smith. Take a look at other ways you can use the Versatex™ - have fun with it!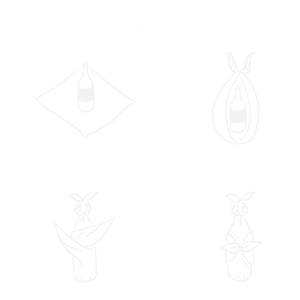 OCIN Recycling Program
We created a recycled program that takes back previously loved swimsuits from you to make sure that they're disposed of correctly. If it's one of ours or someone else's, once you're done with it, send it back to us. For every package (up to ten suits) that you send back, you'll get 10% off your next order on OCIN.CO. A little give back to you for helping us give back to our earth.

Here's how to take part:

1. Find and wash the old suits that you're wanting to properly recycle.

2. Send us an email at hello@ocin.co to let us know that it's coming, and how many suits we're expecting.

3. Send us the suit(s).

4. Once we receive the suit(s) we'll email you a discount code for 10% off your next order. Feel good, for doing good!
Read about our Recycling partner
OCIN Partners
We give back a percentage of our proceeds every year, to organizations that inspire global openness, lead with compassion, and share our commitment to ocean protection. Last year, our non-profit partner was Surfrider Foundation Vancouver Chapter. This Chapter, proceeds will be donated to our friends at Sustainable Coastlines Hawai 'i.
Learn about SCH
Giving Back to our Community
We're grateful to be surrounded by a number of non-profits and organizations that are doing incredible work and encouraging us to learn, grow, and be better together. As a platform dedicated to our community, we commit to giving back where and how we can, in time, content support, product, and financial contributions. Although we are a small brand, we are proud to have had the opportunity to support the following organizations with the help of our collective, since our start in 2018:

Sustainable Coastlines Hawai 'i, Surfrider Vancouver, Charity: Water, Urban Ocean Lab, WWF Australia Wildlife Fund, DEWC Downtown Eastside Women's Center, Backpack Buddies, Canada Helps x COVID relief fund, Canada Helps x Black Solidarity Fund, Vancouver Black Therapy and Advocacy Fund, Yarrow Society, Baby Go Round, Obakki Foundation.
Experience our collection in person at our stockists around the world.

CANADA
New Classics – Edmonton, Alberta
H Project, Holt Renfrew – Vancouver, Toronto, Canada

USA
Coast by Coast – Los Angeles, California
Clips Surf – O 'ahu, Hawai 'i
Auberge Resort, Spa Solage – Calistoga, California
Auberge Resort, The Lodge – Salt Lake City, Utah
Aman Group, Costa Palmas – Baja, Mexico

INTERNATIONAL
Auberge Resort, Malliouhana – Long Bay Village, Anguilla
Reve en Vert – London, UK
Asaya, Rosewood Hotels – Hong Kong
Our Collective of OCIN Humans
We share stories and the work, the art, and the movement of cool humans in our collective, that inspire us. We find the most inspiration in the conversations and the relationships that we have around us, and through our collective and collection of stories, look to share that with you.

Meet some special humans in our Collective and read their stories in our OCIN Magazine.
Meet our Collective
Read the Magazine