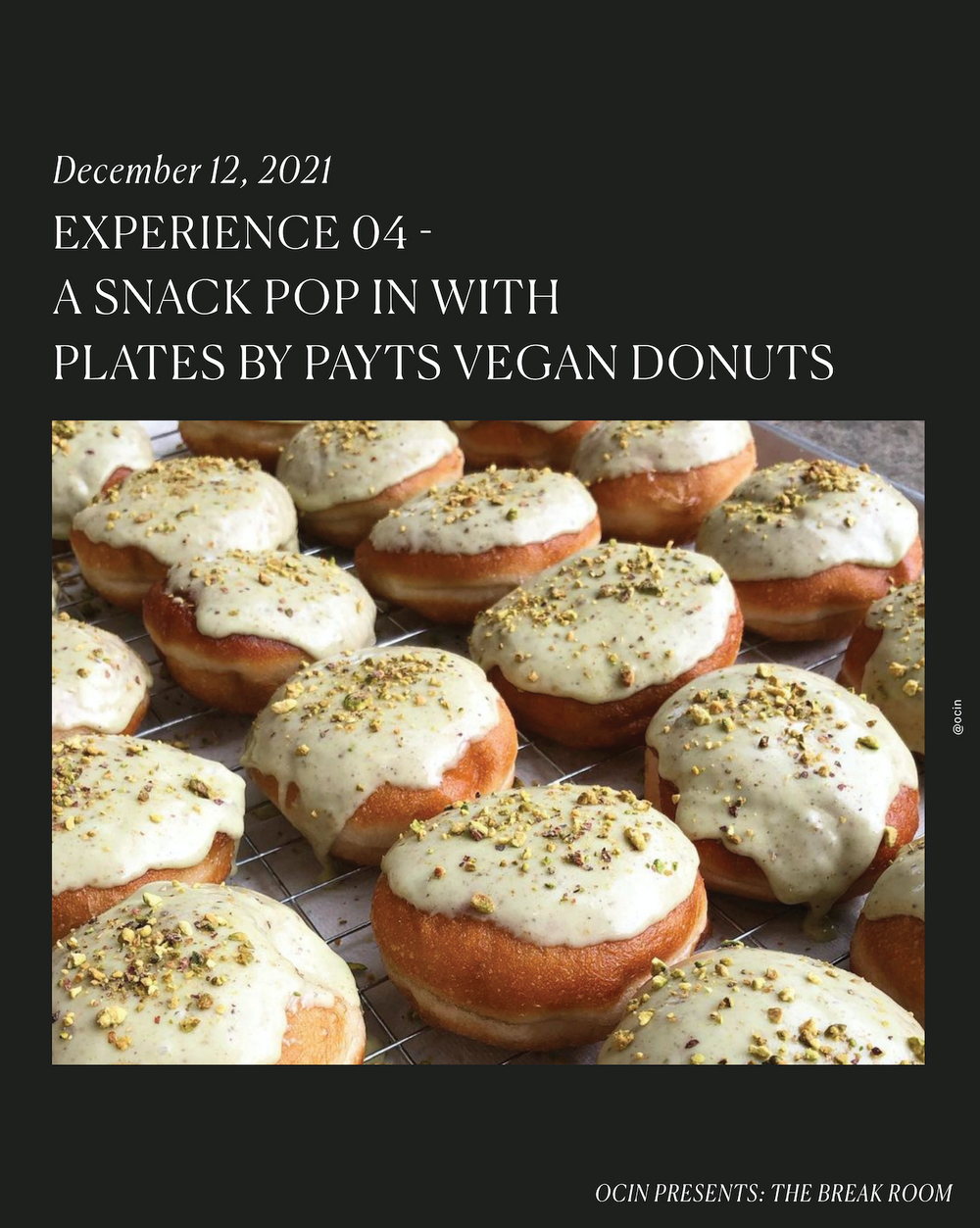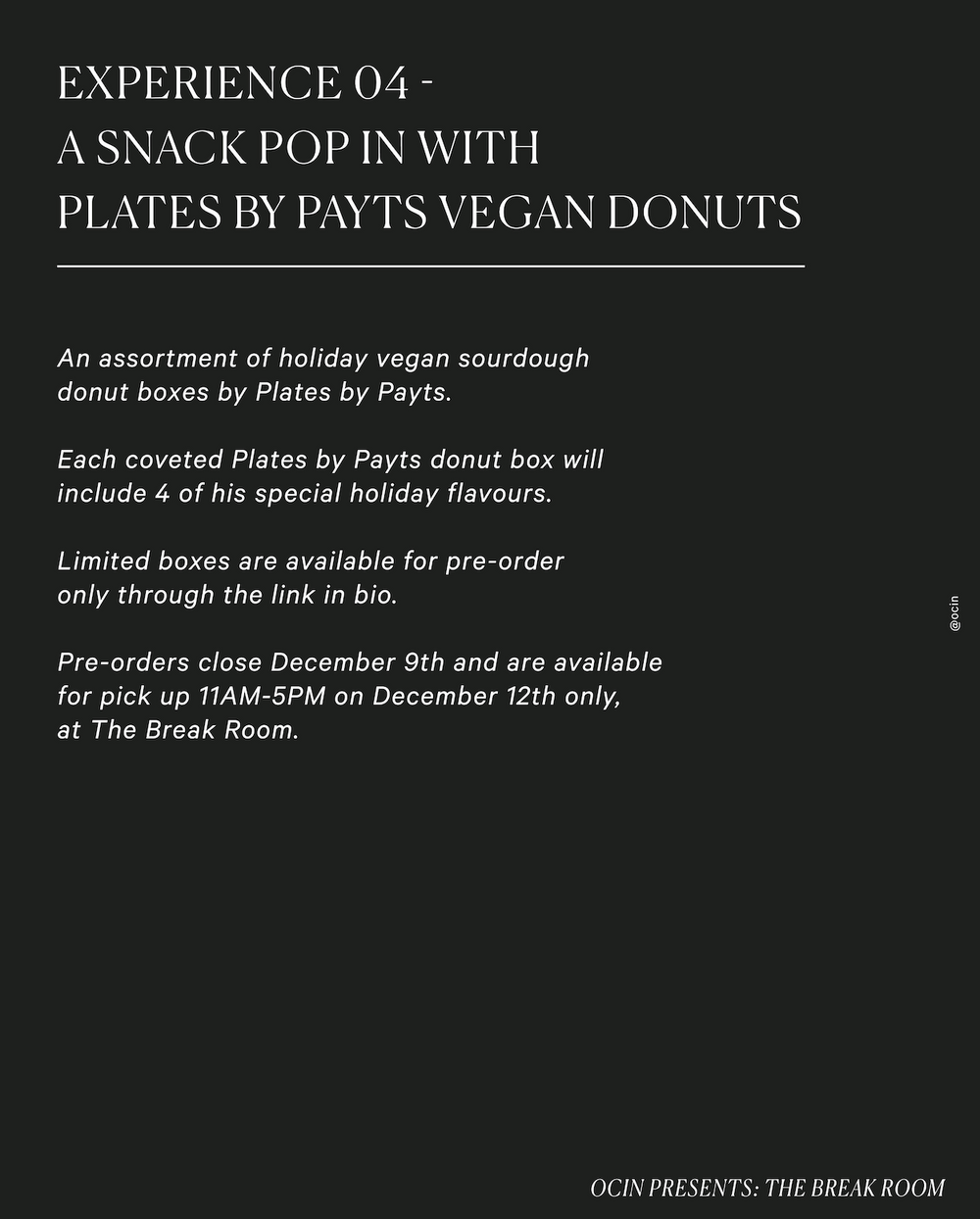 Vegan Donut holiday box by Plates by Payts
For our third annual holiday pop up, The Break Room, we are bringing in a limited number of the coveted vegan sourdough donut boxes by local favourite Plates by Payts. One day only.
Each box comes with four donuts, featuring the special holiday flavours.
* Cranberry orange glaze
* Egg nog filled
* Chocolate peppermint filled
* Ginger molasses cookie glaze
Vegan donut boxes must be picked up between 11AM - 5:30PM on December 12th at "Arcade Showroom" in Gastown located at 215-332 Water Street, Vancouver. 
(you can also enter via W. Cordova, kitty corner to 350 W. Cordova Street)

** This product is not eligible for refunds or exchanges. If you choose to purchase your box, please make sure to pick them up on that day! Otherwise they will be donated or gifted to someone else at the end of the day.
Item added to cart
There was an error. Try reloading the page and try again.