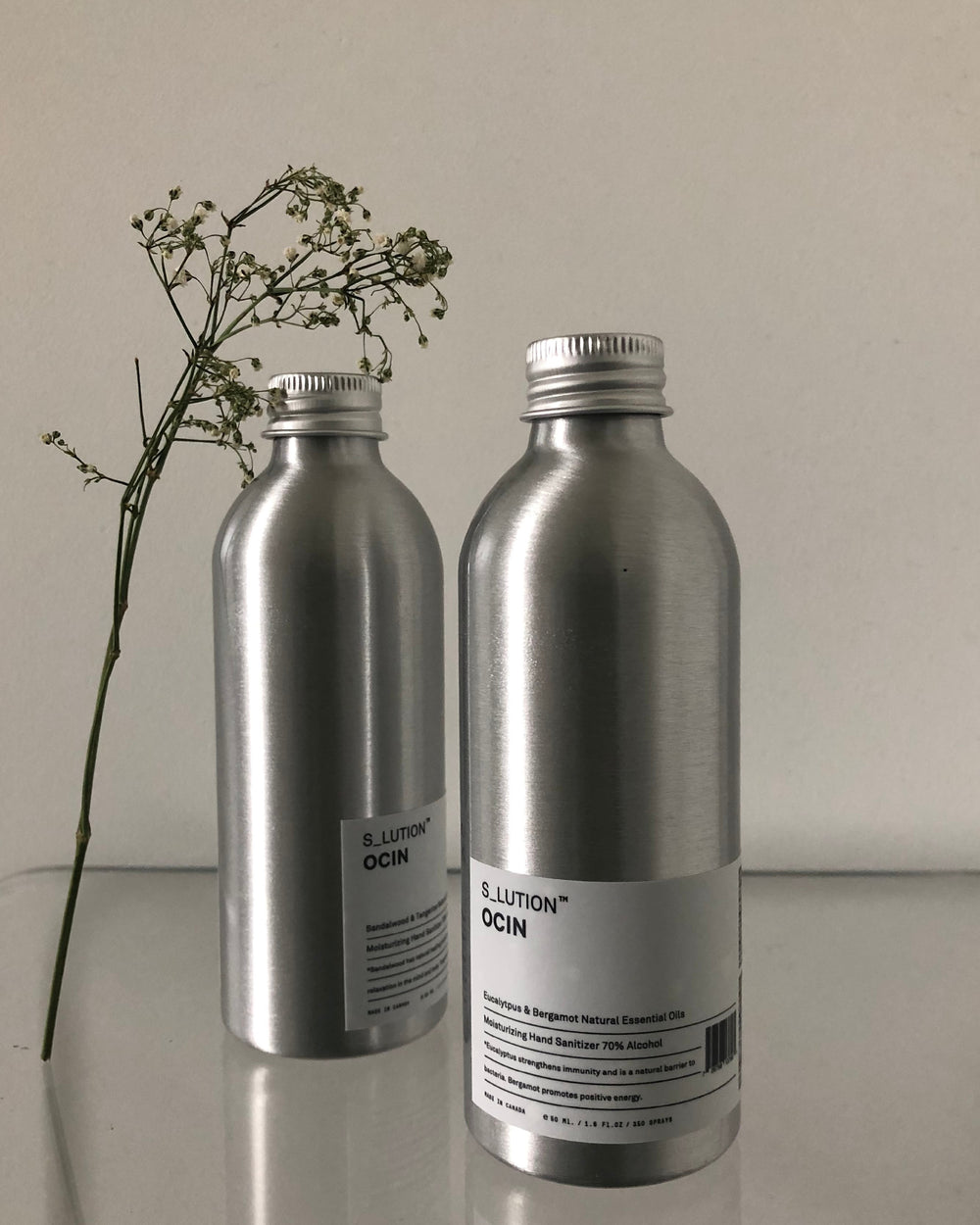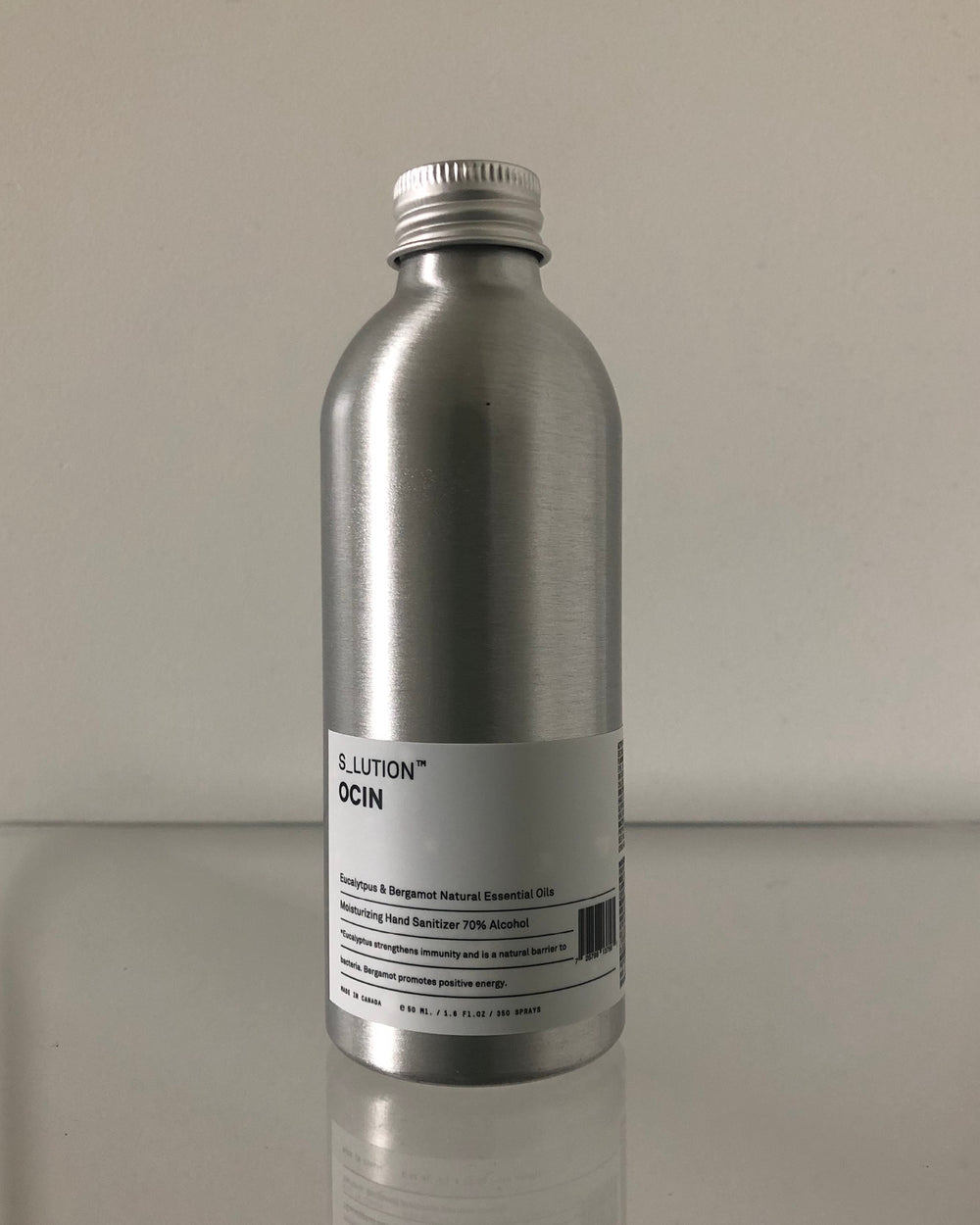 Hand Sanitizer Refill "Bergamot x Eucalyptus"
Description
We were excited to collaborate with S_lution to design two unique and custom hand sanitizer scents chosen intentionally for our community.

Each hand sanitizer was thoughtfully created;for rapid absorption, to leave the hands feeling clean, non-sticky, and still moisturized. It also eliminates 99.9% of harmful germs.
Our hand sanitizers are formulated with:

70%

Isopropyl

alcohol
Soothing Raw Aloe Vera, Black Cumin Seed, Unrefined Evening Primrose for moisture

Scent details:Bergamot Eucalyptus is a deeply calming yet refreshing scent, that almost makes you feel like you're in a spa:

Bergamot essential oil: In Traditional Chinese Medicine, Bergamot promotes positive energy.
Eucalyptus essential oil: In Traditional Chinese Medicine, Eucalyptus strengthens immunity and is a natural barrier to bacteria.

180mL REFILL bottle. We created this to extend the life of your spray bottles and encourage reusability. When you run out of your travel spray, you can simply refill your small bottle for ease and convenience.
Crafted in Canada, in eco friendly stainless steel bottles, that are refillable and reusable.
This product is a final sale.
Details
All S_lution essential oils are vegan certified and free of GMO's, chemicals, and pesticides
Care
Keep out of reach of children and pets. Do not ingest.
Not to be used as an alternative to cleaning your hands. It is a great product to use when access to properly washing your hands with soap is limited.
This product is refillable so we recommend keeping it when finished to refill, or reuse it for somethingelse! If you choose to discard it, please recycle the aluminum bottle.
Item added to cart
There was an error. Try reloading the page and try again.