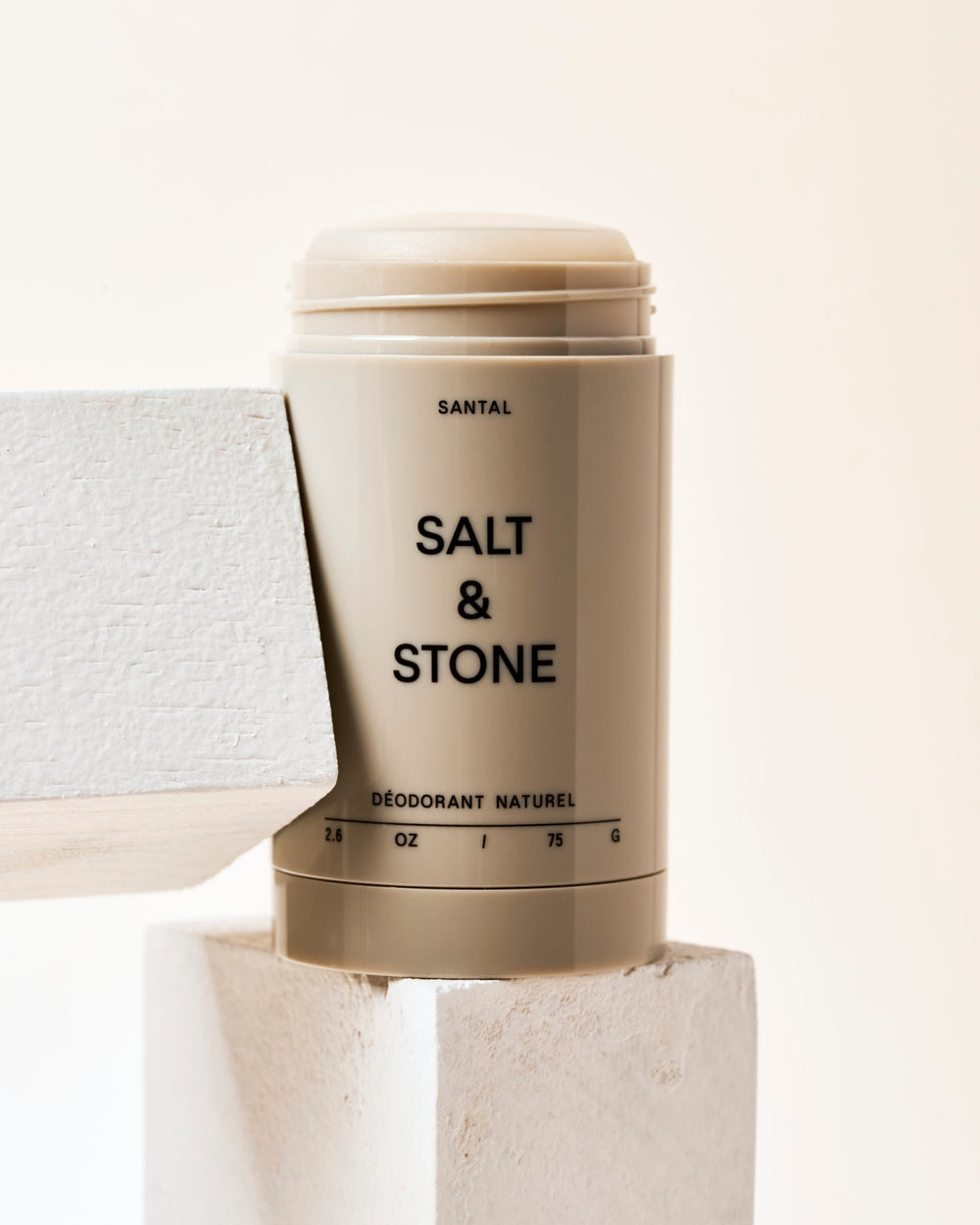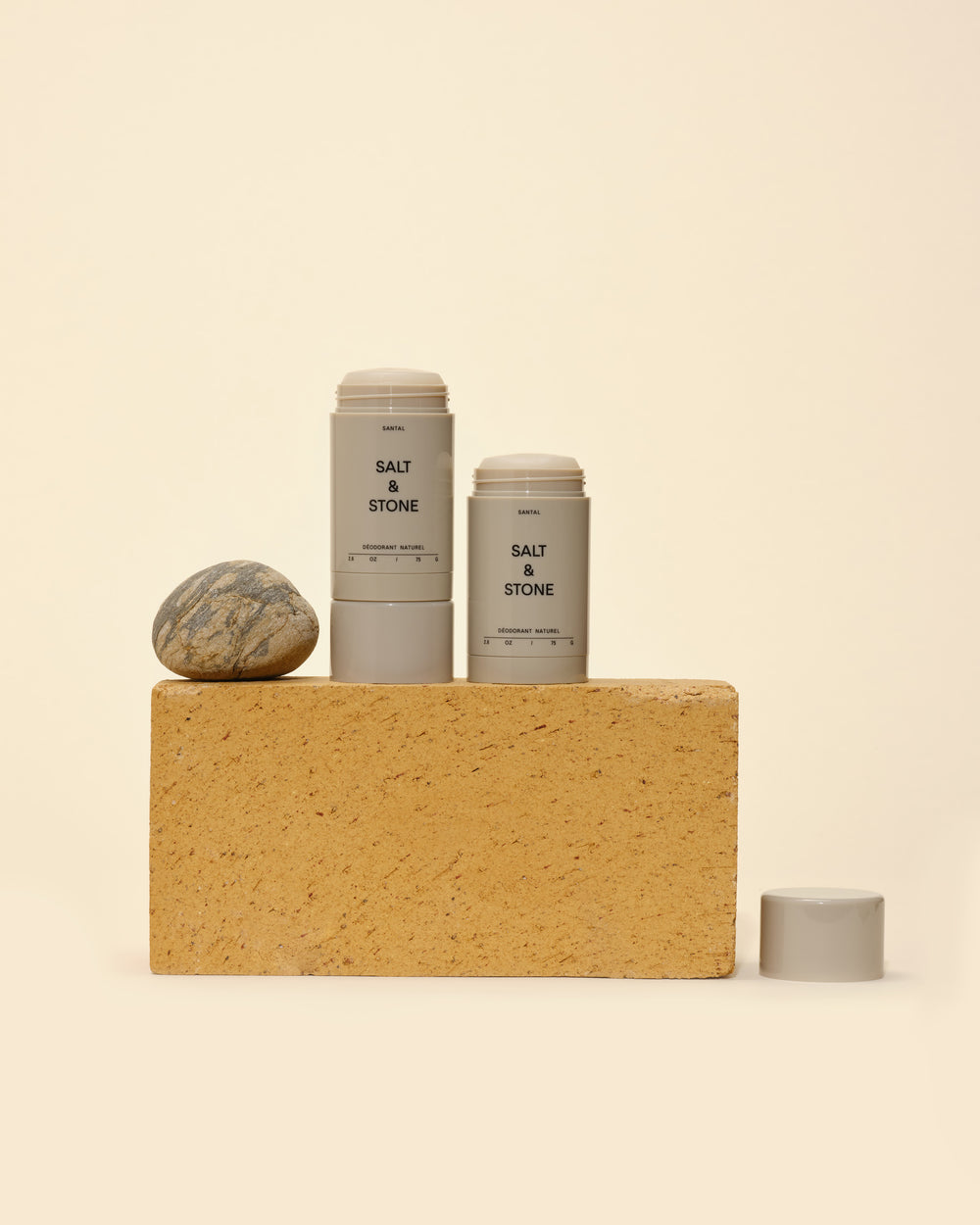 Salt & Stone Natural Deodorant
Description
Created by the folks at Salt + Stone.

A long-lasting natural deodorant formulated for 48 hour protection. Truly works!

Hyaluronic Acid moisturizes the skin while probiotics help neutralize odor.

Formulated without aluminum, alcohol, parabens, synthetic fragrances and dyes.

Scent: Santal // a musky and beautiful fragrance -

dynamic scent combines Australian sandalwood with a dominant cedarwood accord, and is supplemented by an earthy vetiver note with a backdrop of warm amber

.
2.6 OZ.
This product is a final sale.
Ingredients
Hyaluronic, Probiotics, Shea butter
Full list:

*Caprylic/capric Triglyceride, *Tapioca Starch, *Ozokerite Wax, **Magnesium Hydroxide, *Sodium Bicarbonate, *Coconut Oil, *Shea Butter, *Hyaluronic Acid, *Lactobacillus Acidophilus, *Natural Fragrance.





*Plant-based **Naturally Occurring
Care
Fully Recyclable Packaging - Please choose to recycle the package when you're done.
Item added to cart
There was an error. Try reloading the page and try again.