Chapter 1 /
Collective
Maiko Miyauchi
Words by: Hannah Chew
Creative Direction: Courtney Chew 
Photos: Jeremy Jude Lee
Video: Miriam Brellenthin
Original Music: "Peach Clouds" by Sarah the Illstrumentalist via Epidemic Sound
Our world is constantly in motion, which can be chaotic, but beautiful. This movement parallels that of universal languages such as dance, which has always inspired us at OCIN through its profound ability to connect us and remind us of the ebbs and flows of life that drives us forward. 
Maiko Miyauchi is a contemporary dancer originally from Japan whose openness and passion for expression has culminated in her dance company, OURO. OURO celebrates the diversity of all dancers and specialties, particularly founded on supporting street dance artists and culture. Their vision is to break down boundaries through dance, while honoring dance of all kinds as an art form that brings people together regardless of their background or dance experience. 
Maiko's work through OURO showcases a unique relationship between contemporary and street dance forms, creating a refreshing dynamic that is not so commonly found in the industry. OURO emphasizes collaboration through dance as an important catalyst for dialogue, creative innovation, and community building; initiatives that we hold extreme value to as well and extends into all areas of our lives. 
We are so excited to collaborate with her for the launch of our OCIN Sweatsuit Program. With this project, we wanted to use the expression of dance to share the message that although we are each rooted in incredible uniqueness, we are also connected in so many ways. We are all friends and humans, leading with purpose and fighting to protect and care about the things we love (like our oceans). We had the opportunity to shoot a video with Maiko, celebrating movement, individuality, connection, and the ocean. Watch "繫がり" now on our IGTV and Youtube.
We also sat down with Maiko to chat about her experience moving from Japan to Vancouver, her dance company OURO, and what it's been like creating a career out of her passion. Read our interview below to get to know Maiko and shop our OCIN Sweatsuit program here.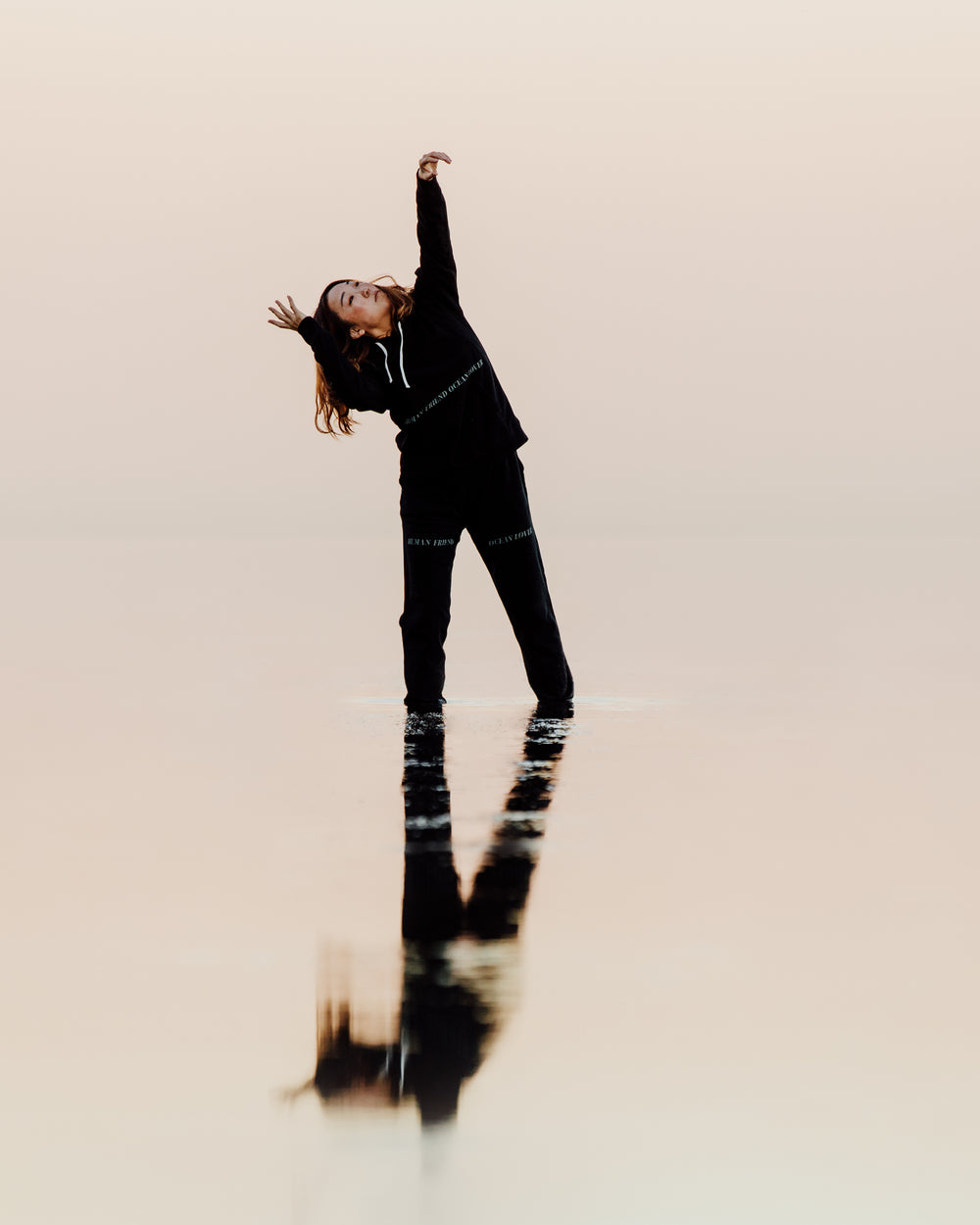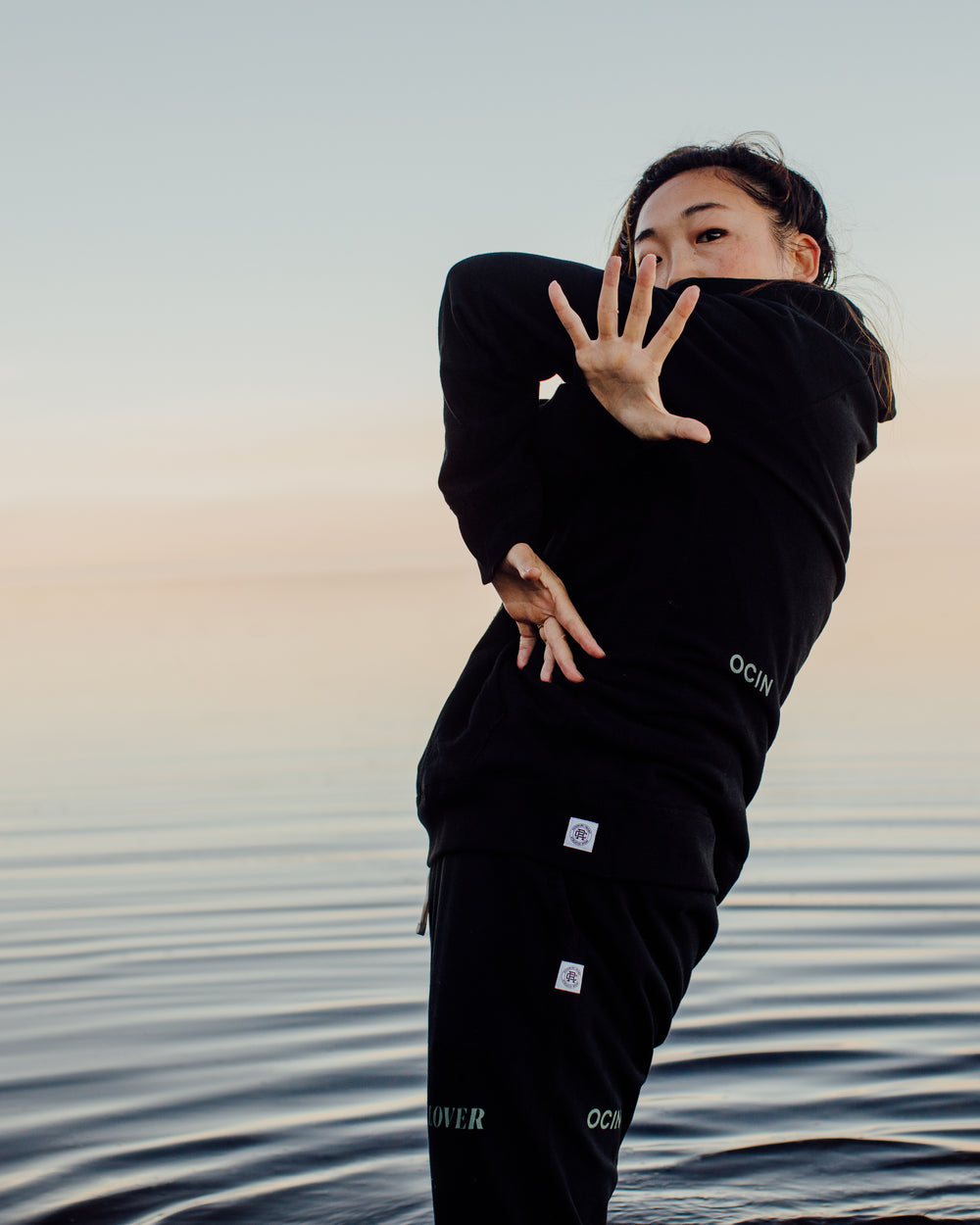 OCIN: Tell us a bit about yourself, and your journey as a dancer. What was your first encounter with dance, and how did that experience shape your relationship with creative expression as a whole?
MM: I'm a contemporary dancer/choreographer and co-director of a Vancouver-based dance company called OURO, and an international youth dance program called oFuro. I also recently started a new fun side project called MUCCI with my choreographic partner Cristina Bucci. My first memory of dancing is me convincing my mom that I want to be a ballet dancer and moving around, doing my version of ballet. It wasn't something I saw on TV and my family didn't take me to a dance show, so it's a mystery where I got that idea from. The funny thing is that it's still kind of the same many years later. When I was child, but also now, dance has always been something that is in me — without thinking — throughout my everyday life. 
OCIN: Moving from Japan to Vancouver to study ballet professionally must have been a seminal moment in your life, and your commitment to dance as a career. What allowed you to take this leap, and what were some of the challenges you faced moving to a new country?
 
MM: I always had big dreams of going abroad and learning ballet, as well as a new culture. This feeling got stronger and stronger as I grew up. So, in Grade 11, I decided to apply to summer school at Goh Ballet and asked them if I could come back after I graduated high school. I think I was too young to be scared. I was just so excited.
I'm forever thankful to my family for saying yes to their daughter, an only child, coming to Canada. I still vividly remember the feeling of when I arrived in Vancouver full of excitement. The challenges came when I started working as a professional, as I experienced a lot of cultural differences. It's changing now, but back then, teachers in Japan taught us that speaking up and sharing our ideas was wrong and that we should listen to exactly what our teachers tell us. But in Canada, speaking up and sharing your ideas is viewed as a positive quality, which was an amazing and eye opening moment. It was a really long process for me to find a good balance between the two cultures, discovering how I could still maintain my Japanese culture while also adopting North American culture into my field of work.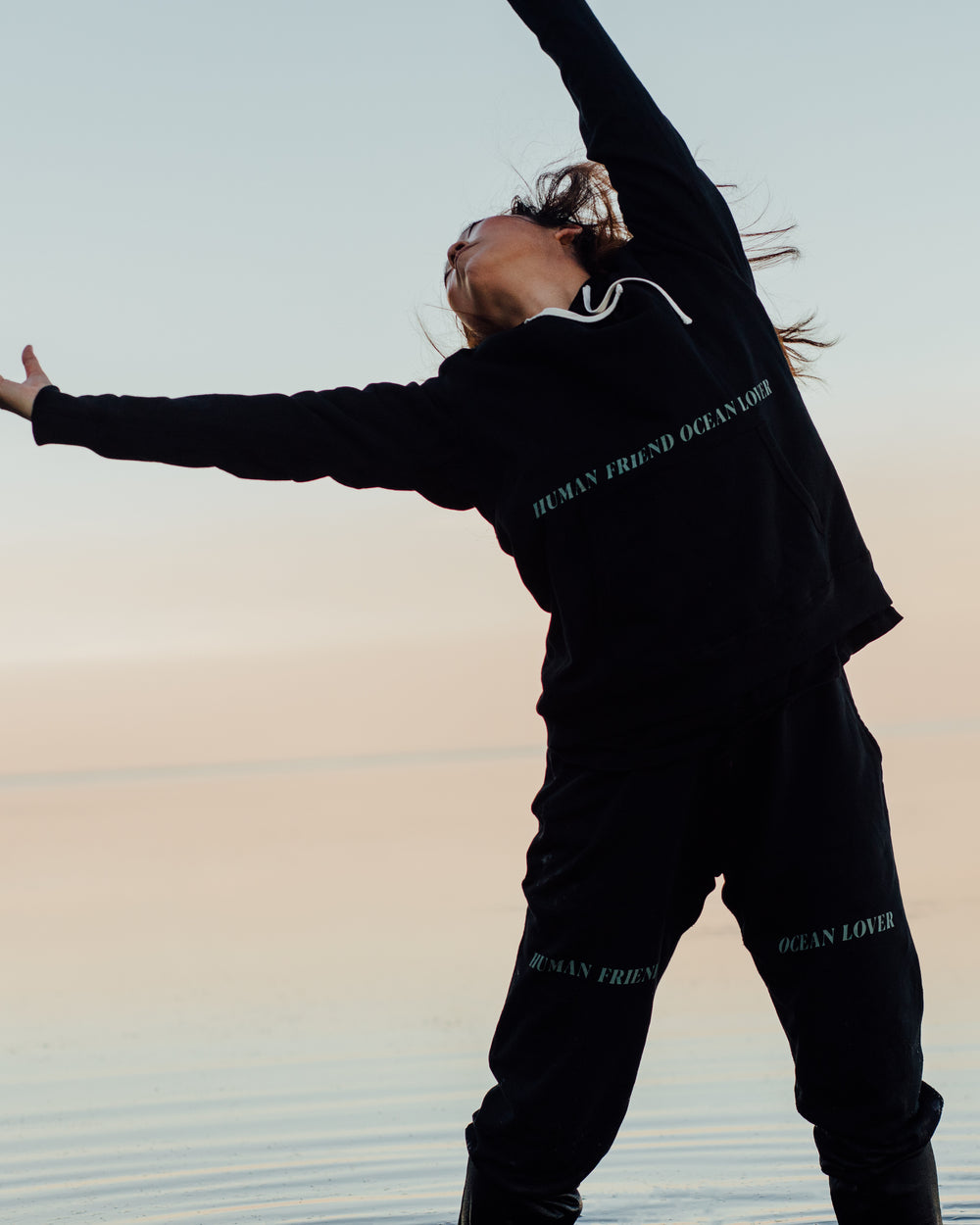 OCIN: How do you feel that dance acts as a universal language, connecting people all over the world? Did it help you overcome any cultural or language barriers when moving to Vancouver? Though dance is a universally understood language, it also allows us to share culture, tradition, and pass along art forms to the next generation. How does dance connect with your personal culture? 
MM: When I first moved to Vancouver, I experienced just how amazing dance is in breaking barriers. I didn't feel lonely. It's really amazing that humans can connect in such a way. When OURO went to Japan to create pieces for young Japanese ballet students, we recognized that our style of dance is very different to ballet. We watched as the students  tried to connect with us through dance, and our company members trying to connect with them, which was a really powerful thing to watch.
OCIN: Beginning your dance career as a ballerina, you later discovered your passion with  contemporary and hip hop dance. What prompted your curiosity towards other styles of dance, and what growth did you experience?
MM: Dance taught me so much about who I am as a person. When I was 18, I never would have expected I would be doing what I do now. Learning different styles of dance and being surrounded by different types of dancers taught me how to be very open and not say no without trying other people's ideas. Always try everything once, give it a chance; you never know the outcome!
OCIN: We are so inspired by your dance company OURO, and the beautiful community you have created, celebrating diversity and various dance specialities. What gap did you identify in the dance industry that you feel OURO has filled?
MM: Thank you! We love having no barriers in all movements and we continuously explore our type of language through movement. This past year, we had the opportunity to collaborate with our friends at a design studio called Tangible. It really opened up the door for us to explore other elements of art. I always love creating something accessible to many people – both dancers and non-dancers. It's always a surprise to see who comes to our shows, which ends up being people of different dance backgrounds, other art fields, kids, grandmas, etc...It makes me really happy.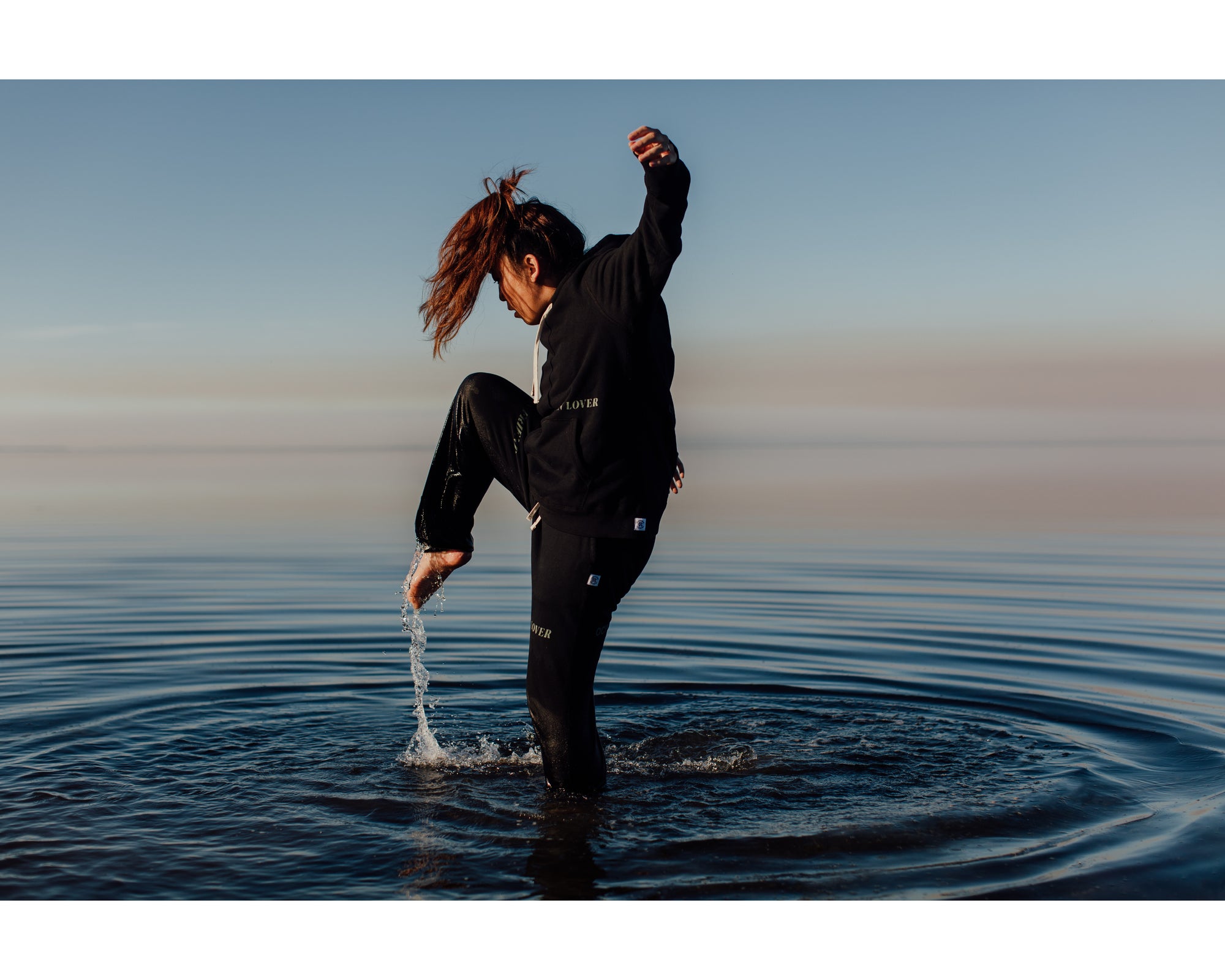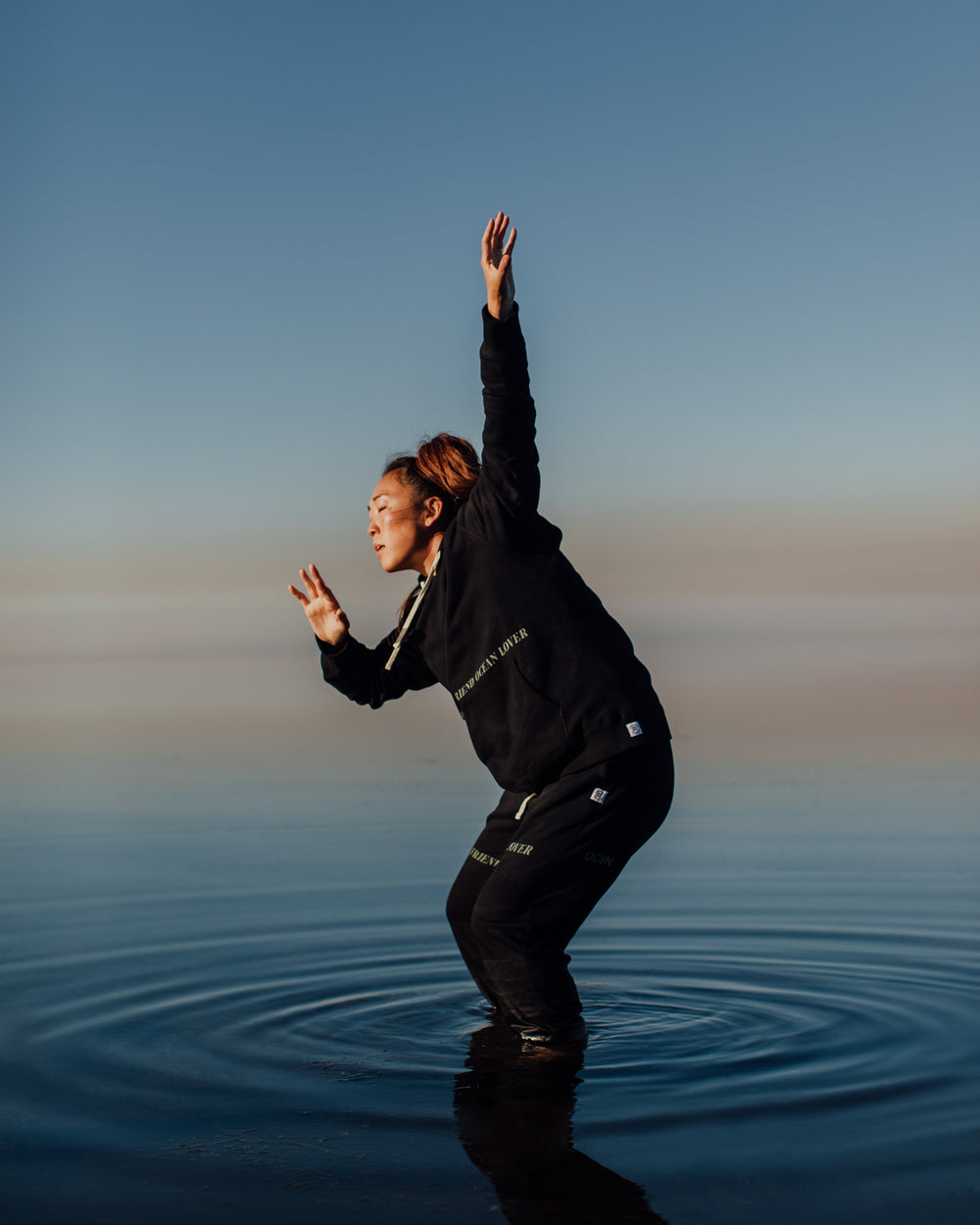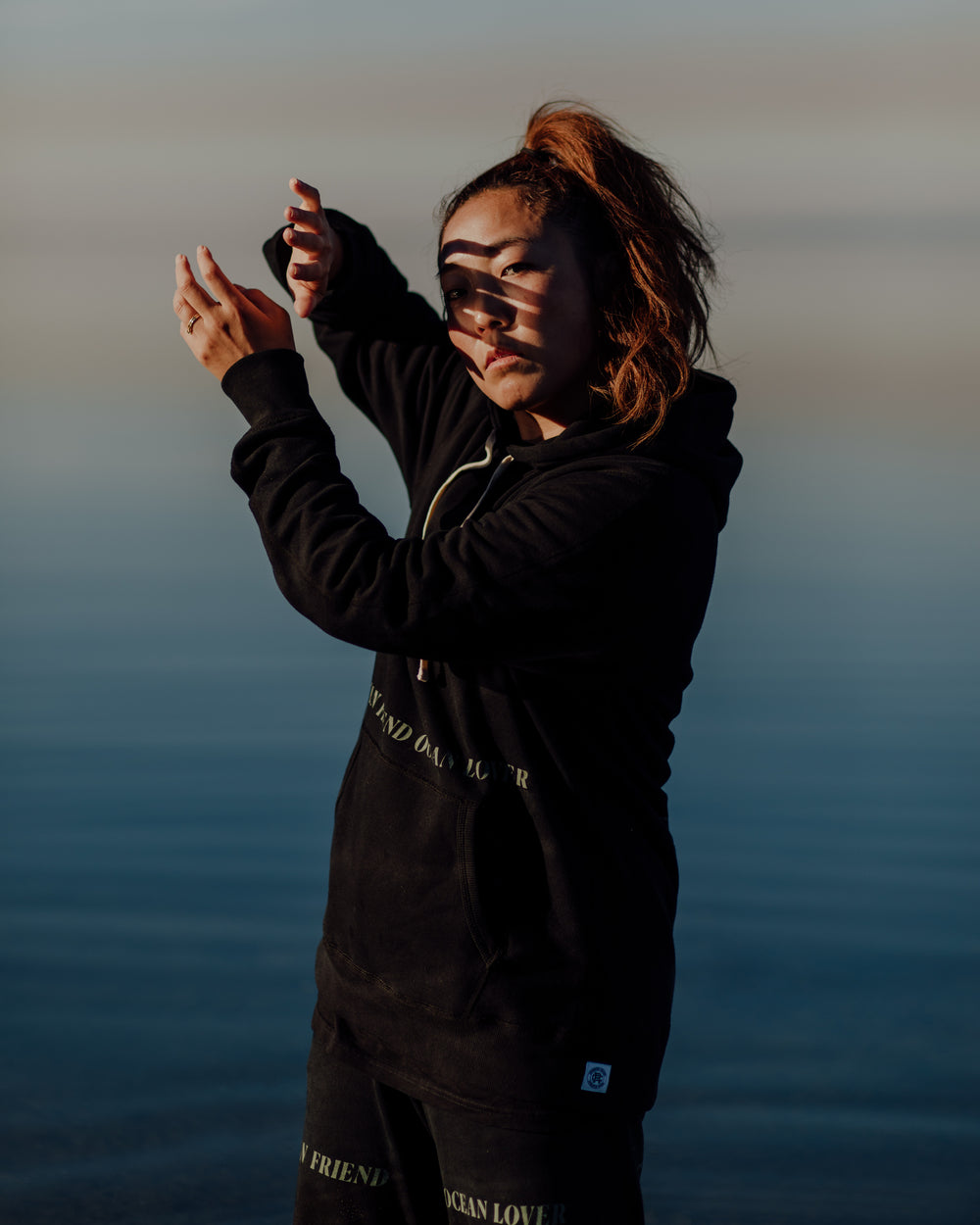 "I get really inspired by everyday human movements ... I think everyone is dancing all the time in a way, but maybe you just haven't realized it yet."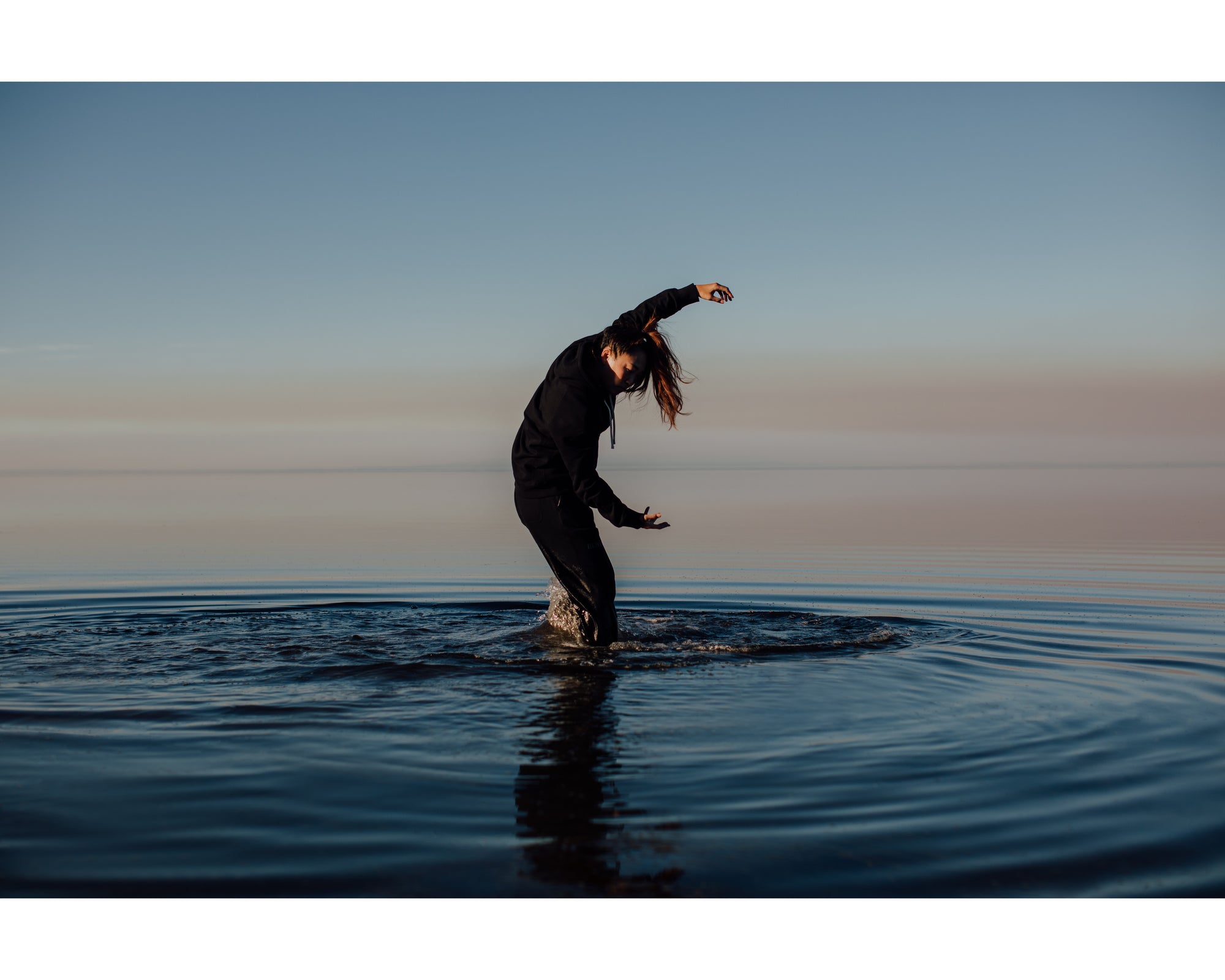 OCIN: How do you navigate managing the business side of OURO? Does business acumen come naturally for you, and what was the learning process like? 
MM: It doesn't come naturally at all, but I love it! Having my husband as my mentor is a huge help and I'm very lucky to have that support. I never knew I would enjoy doing the behind the scenes work, especially thinking about art direction for our new creations or making posters in Photoshop. Creating the visuals is one of my favourite things to do now.
OCIN: It's amazing that you have managed to create a career out of your passion. How do you maintain your professional and personal relationships with dance, and what advice do you have for someone seeking to create a career out of a hobby?
MM: Over the past few years, I think I've finally found balance in my work. Having OURO is really my dream job, I get to have a perfect mix of work and play all with my amazing dance family. When I have my off time from OURO, I can still take on some work that inspires me as well. 
It's really hard to make your hobby your career and a lot of very challenging times come with it. If I can give any advice it would be to just do it! If you are really in love with it, you can make anything work. When the challenges come your passion can push back.
OCIN: Many people are too shy or embarrassed to dance in public. How can we find confidence through dance, and what are some ways in which we can implement dance in our everyday lives? 
MM: I get really inspired by everyday human movements – making coffee, saying bye to your friends, even a simple arm gesture when you talk to someone. I think everyone is dancing all the time in a way, but maybe you just haven't realized it yet. I think little tricks in your brain totally help! For the photo shoot with OCIN and Jeremy, I'm not a model so when someone says "pose" I kind of freeze up, but when Jeremy says "Can you dance your upper body slowly?", he always tricks me in a very good way.
OCIN: Tell us about some of your upcoming OURO performances and goals for the future. 
MM: OURO is creating a new show called SOTTO 51, which will premiere in May 2021 in Robson Square. We have some new cast members in OURO and we're collaborating with Tangible again. It's going to be an outdoor show, so I'm super excited about it. Artists and dance companies have had to adjust a lot because of the pandemic, so we are just trying to figure it out as we go, finding new ways to connect with our audience. For me personally, I just want to keep searching for unique and weird creative projects. I like the surprises that come from collaborating.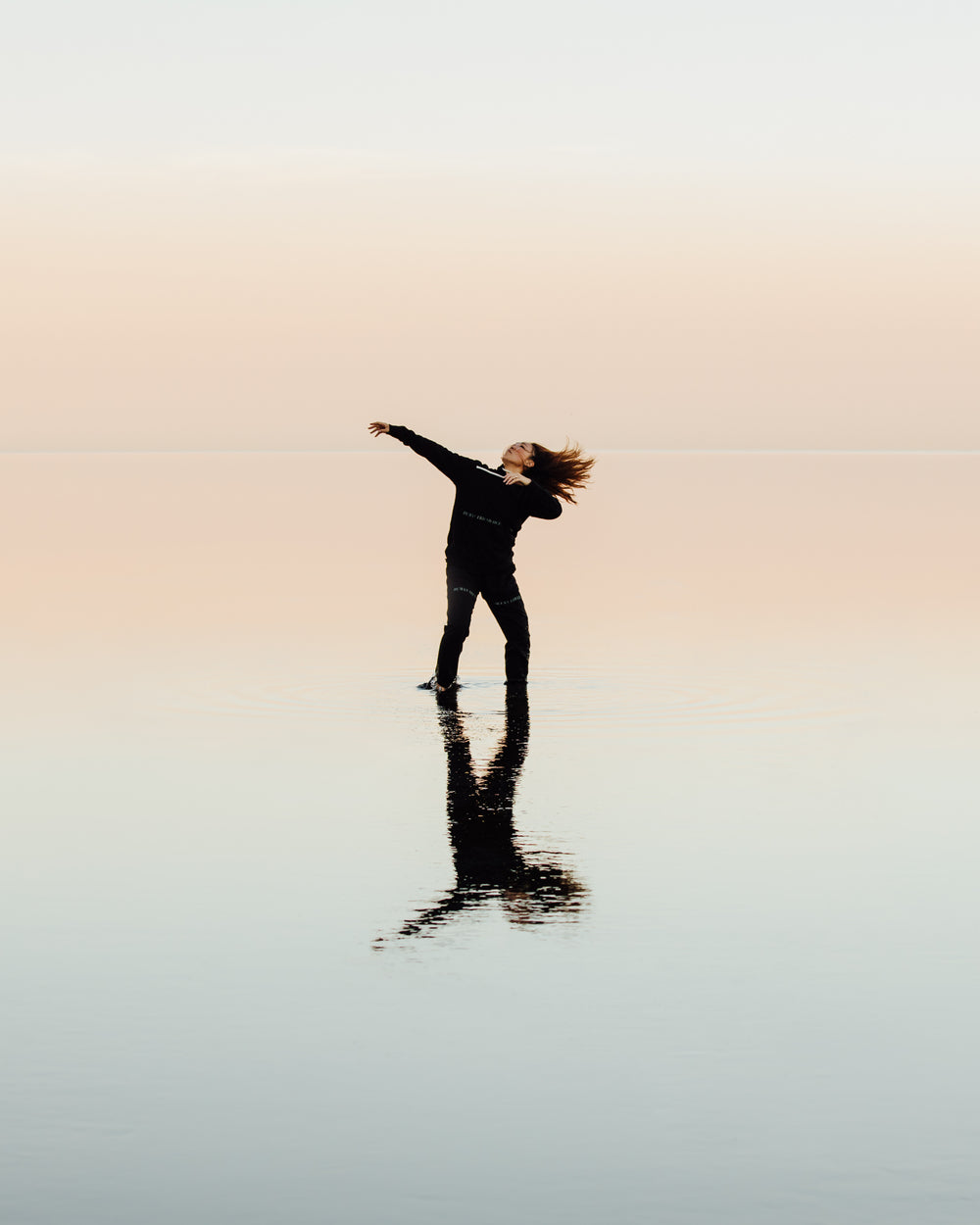 Rapid Fire:
What's a new dance style that you want to learn? Hawaiian Dance
What's your favorite artist to dance to? Radiohead, Ori Lichtik, Eli Muro
What's the most memorable role you've played as a dancer in a film? Sucker Punch! I recently had a lot of fun working with EA on UFC 4, which is not a film but you can unlock my dances in the game!
What's your favorite place that you have travelled to for dance? Sounds really funny, but Japan.
What are 3 words in Japanese that remind you of the ocean? 
神秘  Shinpi - Mystic, mysterious, mystery 
繫がり Tsunagari - Connect, Connection 
家族  Kazoku  - Family
What's a memory by the ocean that has impacted you? Going to visit my Mom's side of the family by the ocean every summer. My uncle has a French restaurant that looks out onto the water.