Chapter 1 /
Sharing Stories
TED Talks that are transforming us
Sharing some video content and TED Talks if you're looking for some more resources to learn from — We've been watching many TED Talks and wanted to share some that are really transforming us and inspiring new perspectives. Read through to see a list of 12 of our favourites, led by experts including Ibram X. Kendi, Verna Myers, Baratunde Thorston, 
and Bryan Stevenson from Equal Justice Initiative
 on the complex conversations of racism and privilege. We've also pulled out some key quotes from each that really stood out to us and resonated hard.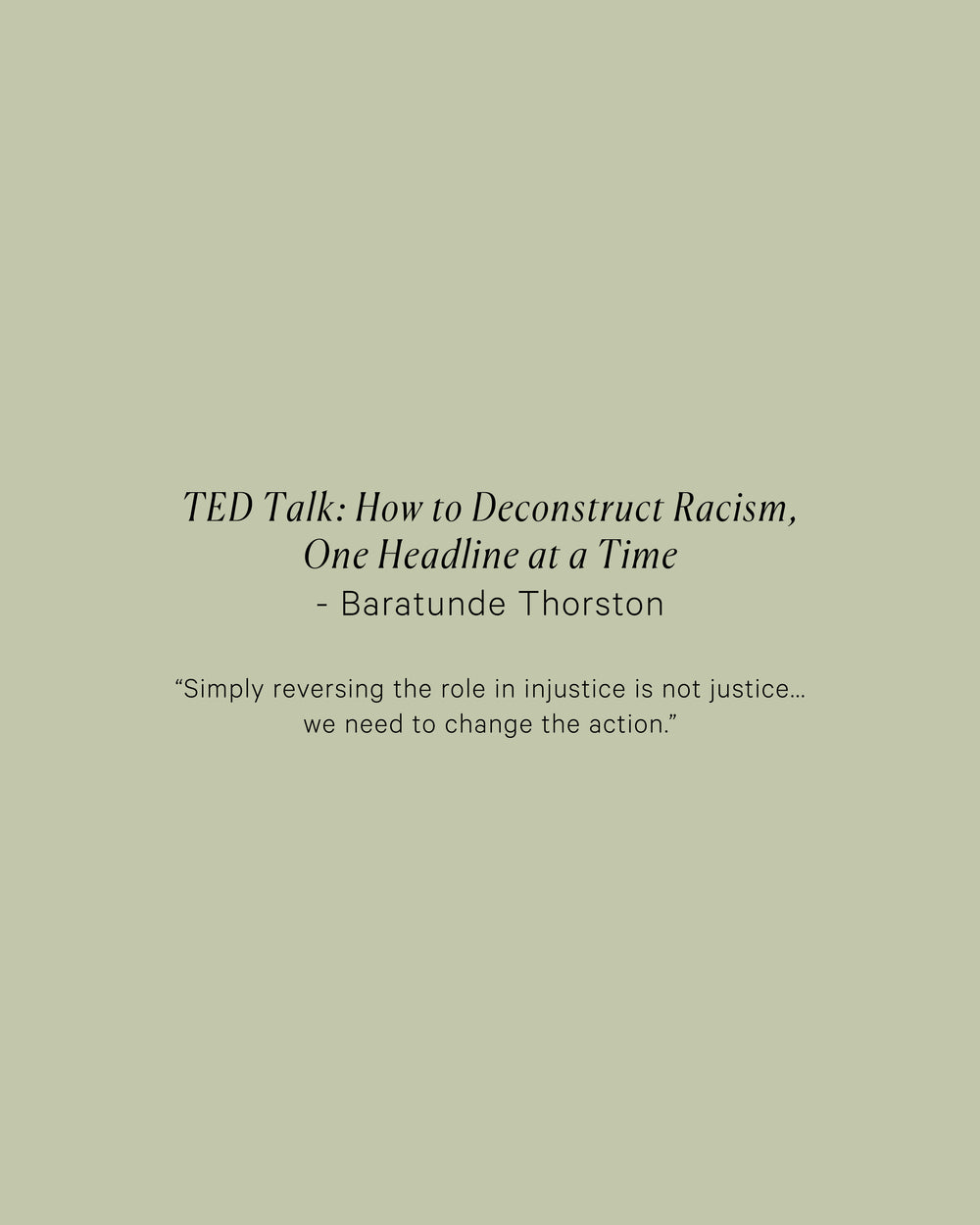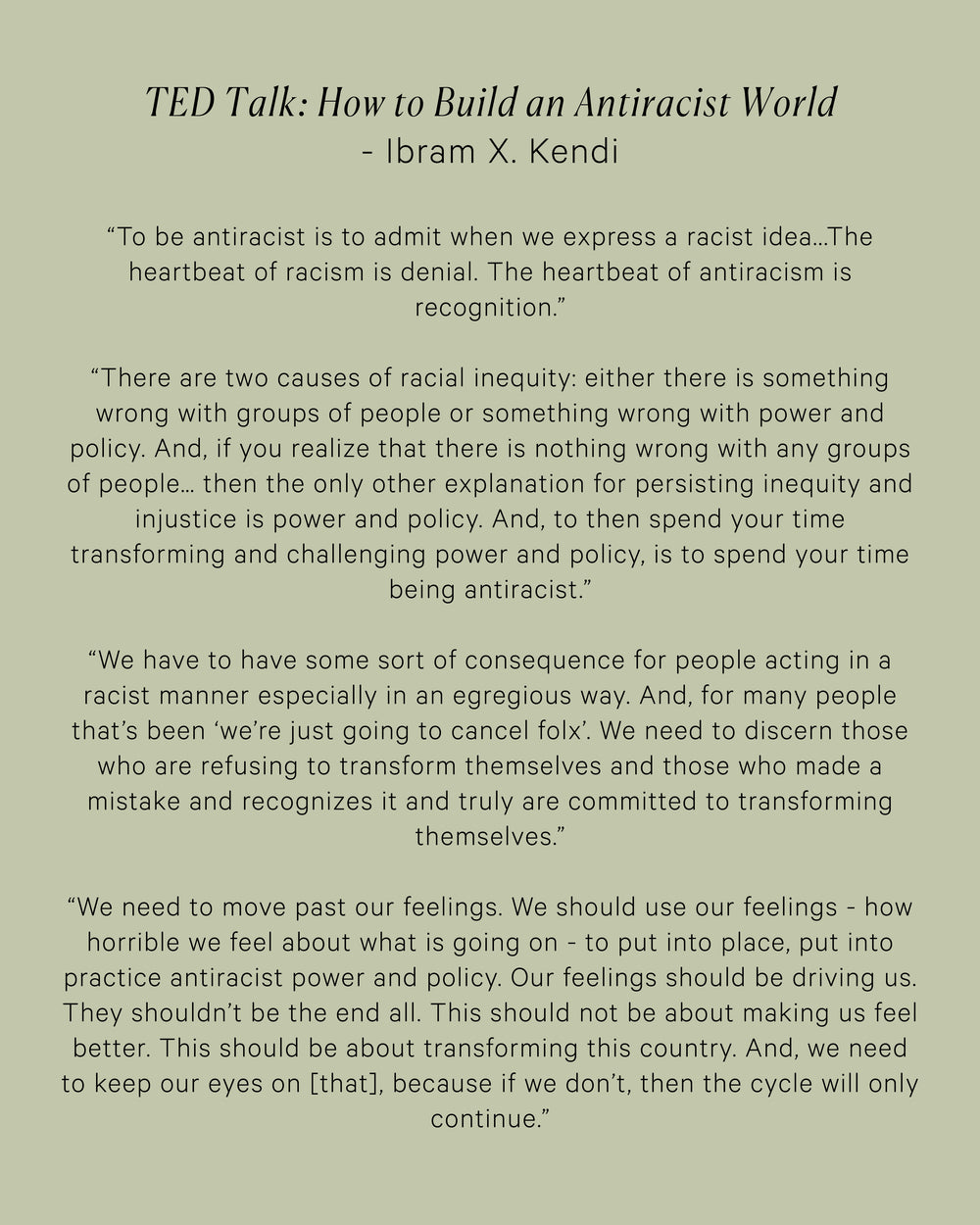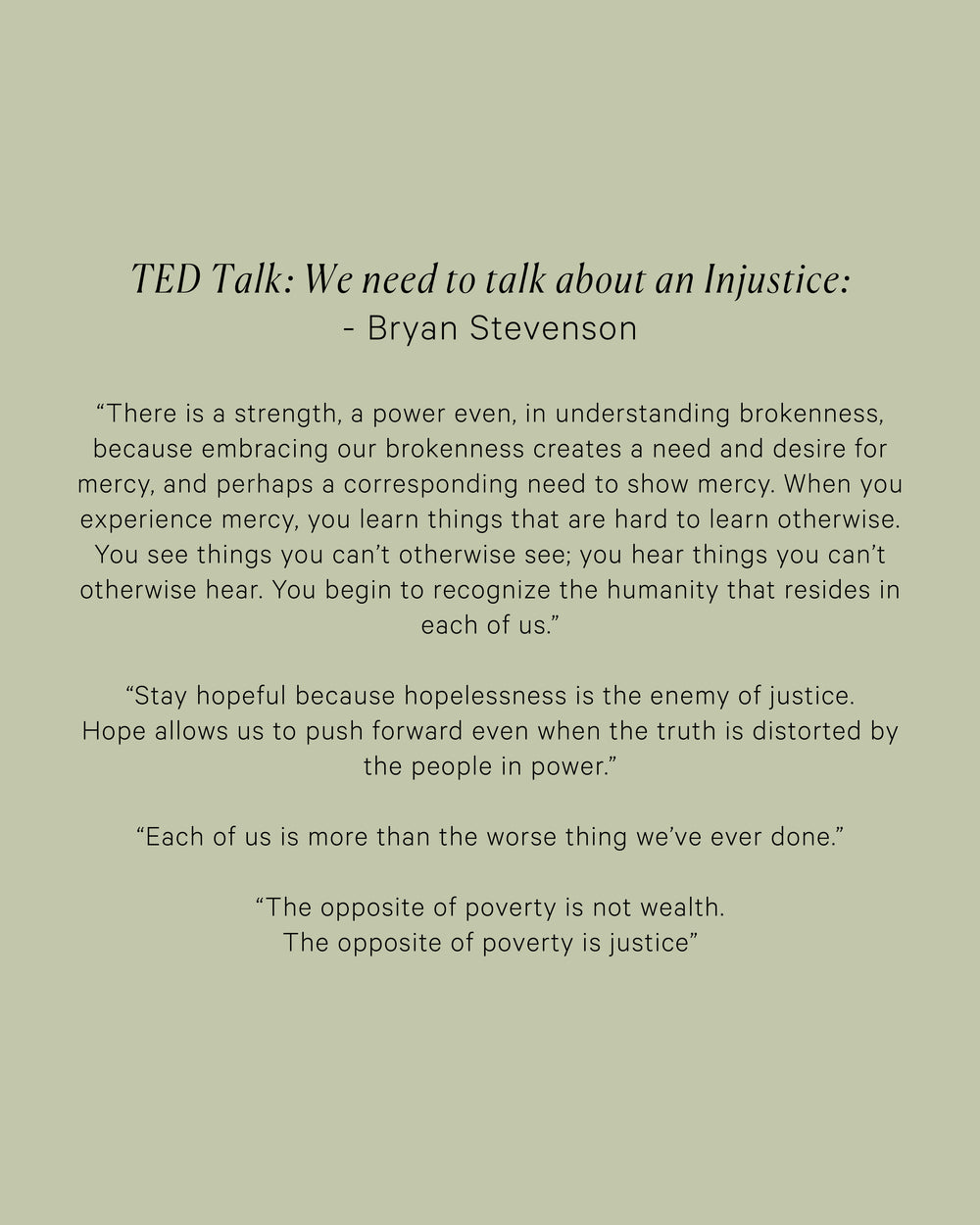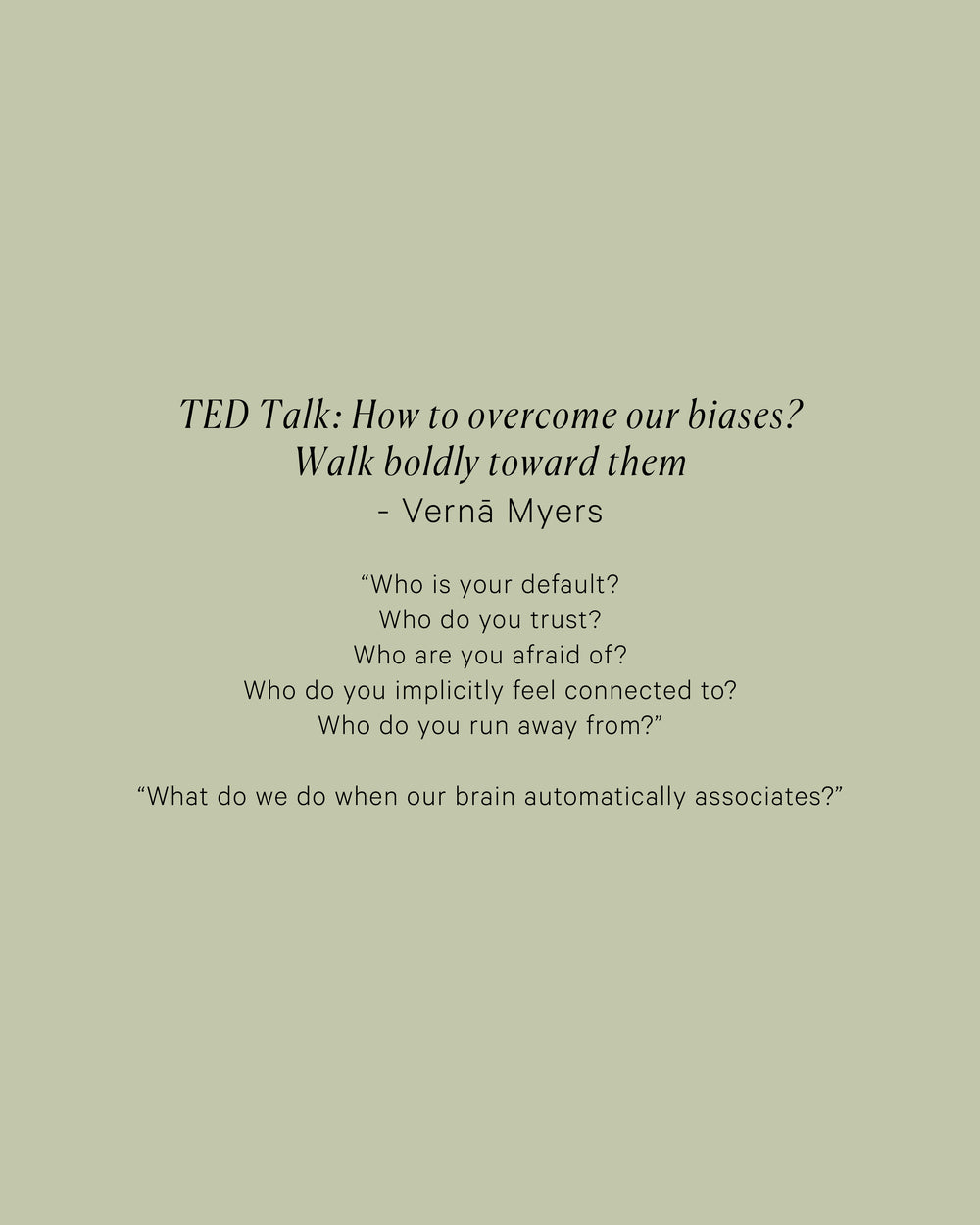 Other Talks we wanted to share: 
TED Talk: Racism Has a Cost for Everyone 
- Heather C. McGhee
TED Talk: A Prosecutor's vision for a Better Justice System
- Adam Foss 
TED Talk: The Urgency of Intersectionality
- Kimberlé Crenshaw
TED Talk: We Are All Going Against The Grain
- Ruby Bridges Hall
TED Talk: Color Blind or Color Brave
- Mellody Hobson
TED Talk: An interview with the founders of 
Black Lives Matter
- Alicia Garza, Patrisse Cullors and Opal Tometi