Chapter 1 /
Somewhere Sunnier with Garret 'GMAN' Louie
Interview: Courtney Chew
Photography: Raiden Louie and Garret Louie
If you've spent time in Vancouver, chances are you've heard of 'GMAN'. Garret 'GMAN' Louie has been influential in building and bridging community through music, streetwear, and art for decades. He's a former DJ (of GMAN and Rizk) and the owner Fortune Sound Club, one of the city's most recognized venues that's arguably defined the Hip Hop scene in Canada and which has also hosted the likes of legendary artists from Wu Tang Clan to Snoop Dogg to Skepta and Mayer Hawthorne. Garret is also the co-founder of Livestock Canada – a veteran retailer in the sneaker industry – and owner of Canadian distribution agencies TIMEBOMB trading, FBOMB trading, and co-owner of NLA agency. Yet, besides running his businesses, he's admirably a father and a husband, and a mentor to many, throughout it all. Garret is a respected entrepreneur and notably a recognized presence in our community, who regardless of how busy he may be, always dedicates time to drive culture and give back to the people and the youth around him. 
We are stoked to have Garret end off our Somewhere Sunnier series, shot at home by his son, Raiden, of him in his new OCIN and Just Human pieces. Garret passes along some quotes that are inspiring him during these wild times and sharing ways that he's creating light and positive energy for himself, while still giving back to the global community, even from home.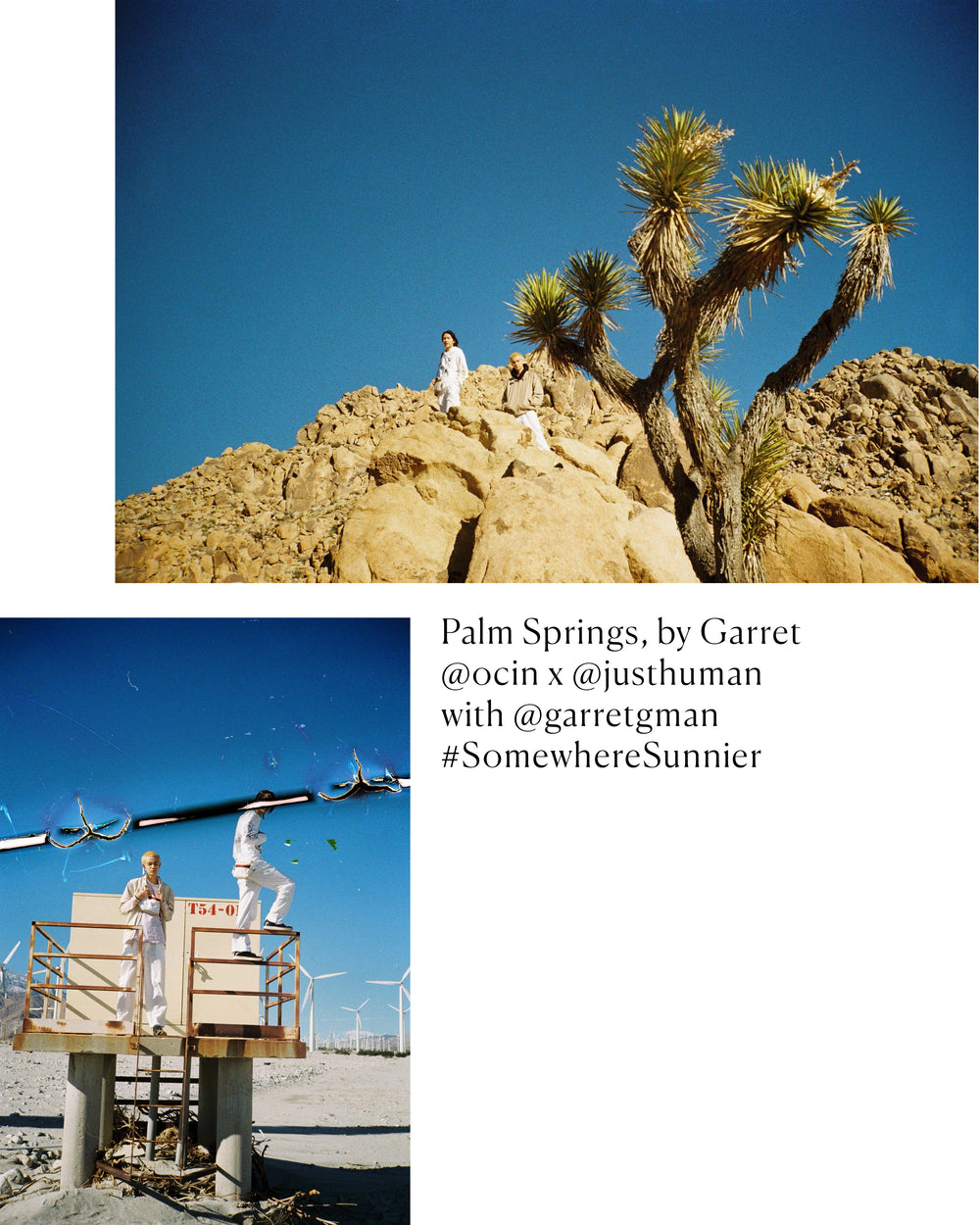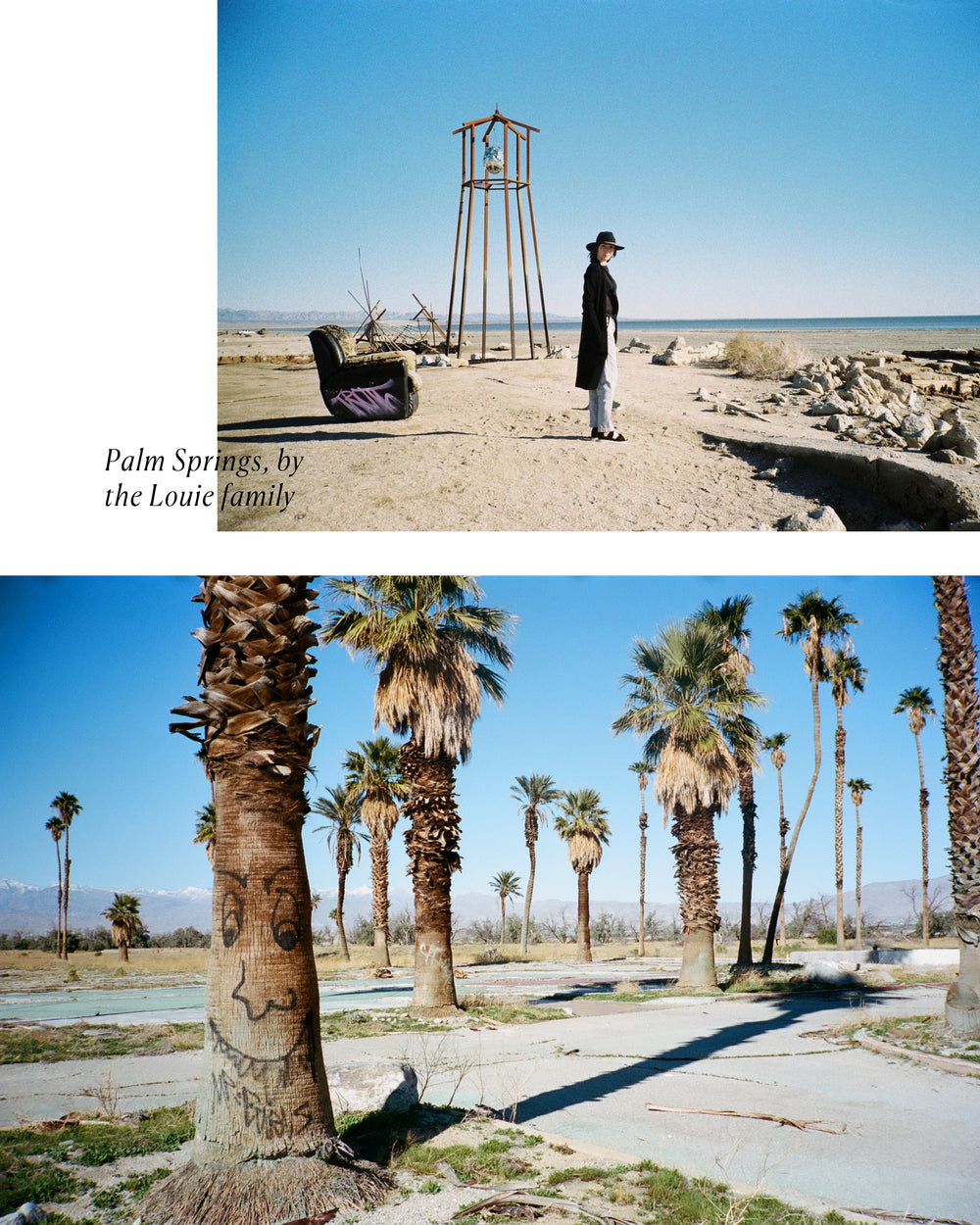 On his favourite memory'Somewhere Sunnier":
I would say that it would be the last place I went, which was Palm Springs with the family in January. I had just bought this 'film' camera from my son Raiden and we were all shooting. Palm Springs is always a nice vibe & the weather was not too hot so we could explore some great areas. We checked Bombay Beach & Slab City for the 1st time which was interesting. Crazy to think that it will be the last international trip for the next while.
On a song that always takes him away Somewhere Sunnier: 
Roy Ayers 'Everybody Loves The Sunshine'. Doesn't get more sunny than that song.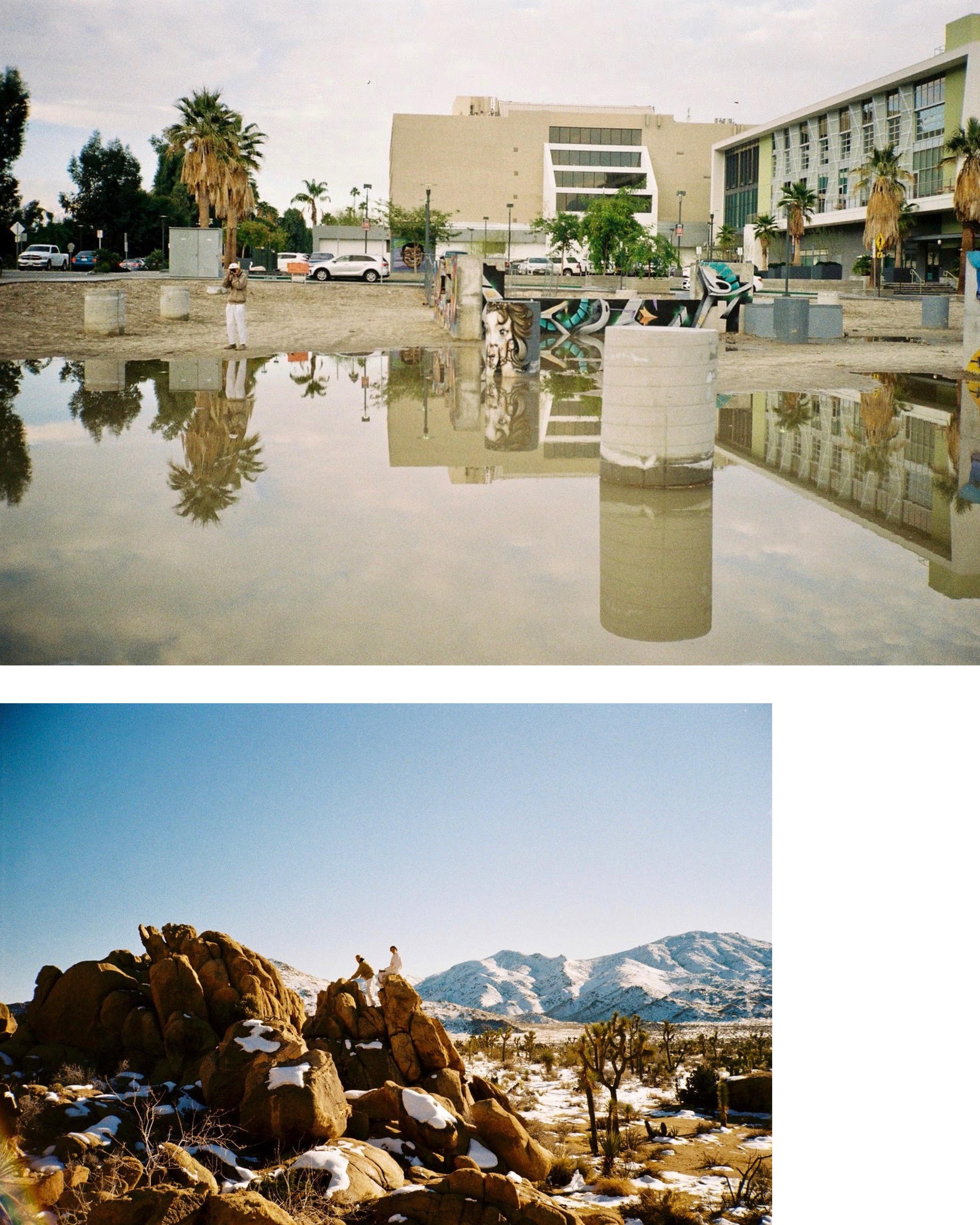 On how he is inspiring and creating warmth at home right now: 
It was definitely hard at 1st, but I'm getting into it just as I'll be getting back to the office lol. Staying healthy & getting rid of as many possessions as I can & feeling lighter and cleaner. I'm donating my proceeds to https://blacklivesmatter.ca/donate/ 
& hope you pitch in as well. 
On what he is taking away from being home:
It's like five years of therapy in two months. As somebody that had all my businesses shut down, I really had to take time to focus & reflect as well as plot for the come back to re-build. I'm coming out of this stronger & 10 lbs lighter & ready to go.
"You can only control what you can control. Just try to take as many things positive out of all of these last couple months as you can."