Chapter 1 /
Sharing Stories
Sharing messages with Kelsey Hale
Words: Courtney Chew
Images: Kelsey Hale
If you ever get a chance to sit with Kelsey, you'll immediately notice a positive, observant, and thoughtful presence about her; a complementary energy to that of Los Angeles, where she is currently based. She is a photographer who just started the exciting journey into freelance, and we were inspired by her aspiration and focus to collaborate with conscious brands that share the same values in responsible impact, giving positive messages a platform, and empowering the world through creativity. She recently led and directed a photo and video campaign inspired by the strength and confidence of women. We were stoked to help by providing the swim pieces and get behind this lovely campaign that drove the concept of uplifting one another. We're sharing some of the beautiful images alongside a brief conversation we had with Kelsey, below. Teaser clips of the video are on our IG.
Courtney Chew: From in-house brands, to assisting Charlotte Wales and living and traveling around Europe, to now finding home base in LA as a freelance photographer, also dabbling in videography, what has been your biggest lesson that you've learned to date through your journey in your career as a creative? 
Kelsey Hale: I have learned many things over the years that have led me to where I am now, but if I had to chose one lesson it would be to stay true to who you are as an artist. Don't just do something because it's a current trend or has the best future prospects. Find what interests you and build from there. Obviously you can't always do what you love, but find a good balance. 
Originally I tried to force myself into enjoying the world of high fashion. From the outside looking in, it is appealing to any photographer, but in reality it's not for everyone. After working in high fashion for several years I decided that I wanted to do something that appeals more to me. That's when I dipped my toes into Lifestyle Brands and Sustainable Fashion. 
It's also important to take time for yourself and find a good work life balance. I've found that giving yourself free time to do things outside of work that make you happy completely changes and elevates your work life. Do what you love, but also be willing to work hard for it.
CC: Is there something you'd like people to take from your work? 
KH: When people see my work I hope for them to get a glimpse of how I see the world. I want them to notice all the fine details in life that are many times overlooked or ignored. I want my work to be easily identifiable with everyone because it relates to everyday experiences. My goal is to celebrate my subjects and clients for who they are and their unique personalities. We are all unique in our own ways and I aim to represent that in my photographs and film.
CC: You've recently made a conscious shift to work with companies, brands, individuals that promote and support sustainable and ethical fashion. Why was this decision important to you and do you hope this will inspire others to follow suit? 
KH: When working in NYC and London with Charlotte, we started to notice the waste that was being produced on every set. To combat this we started bringing our own water bottles and coffee mugs on shoots. Unfortunately this was not enough and there was still an abundance of waste left behind. I then decided that I'd try and make a change that I'd personally like to see within the industry once in LA. I started researching companies that have the same values and ethics as I do and made it my goal to begin working with them. I implemented a policy to not use single use plastic water bottles on my sets, encourage carpool when possible, and recycle supplies for future shoots. There is still a lot of things I need to do, but my goal is to be able to have my sets be completely sustainable, meaning no single use plastics, reusing sets from previous shoots or getting materials from places such as EcoSet. It's a process, but I hope to be able to get to that point soon.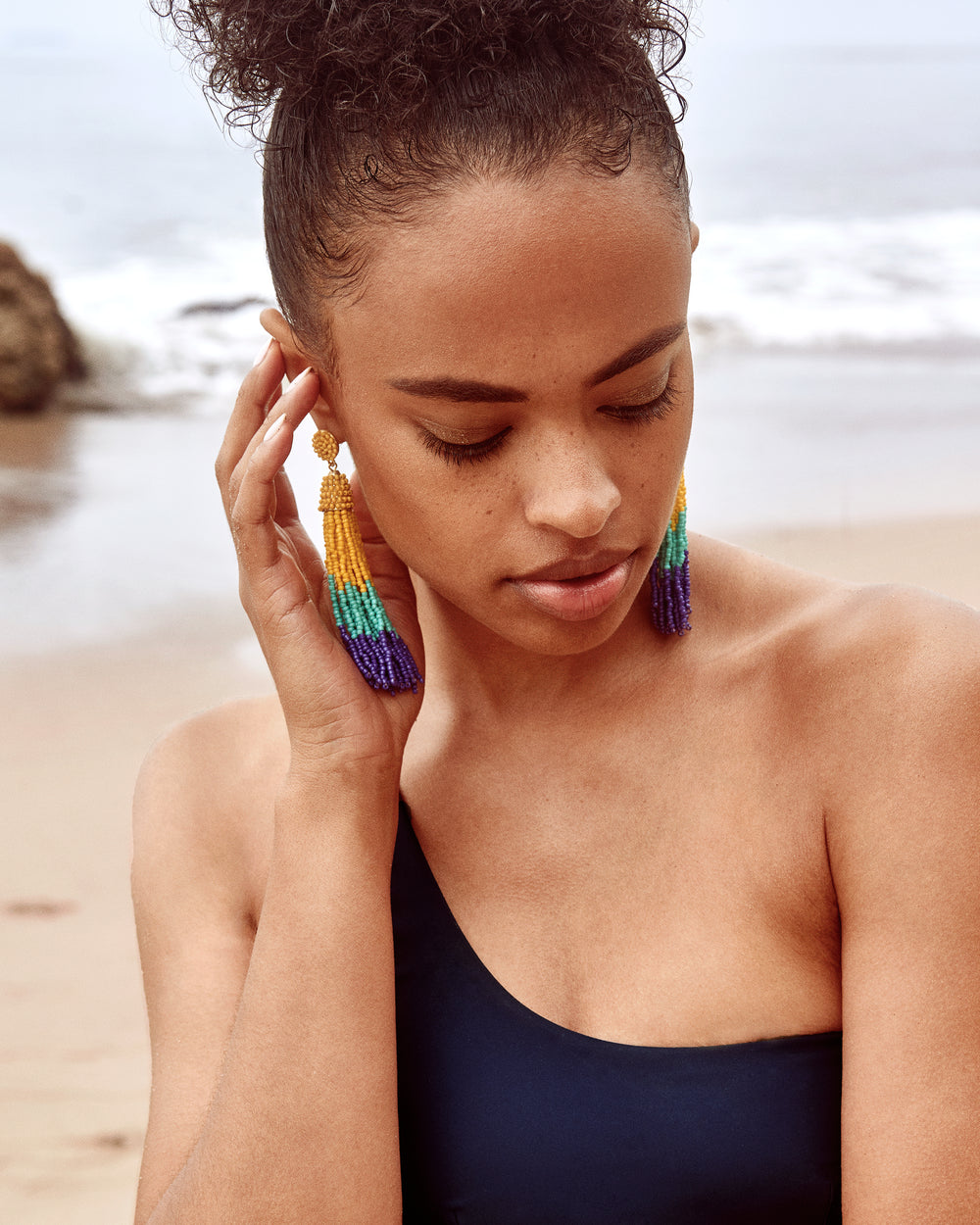 CC: We were happy to provide some pieces for your campaign that you led and directed in LA. What was your vision behind this shoot and the message you wanted to share though the visuals and content? 
KH: My vision behind the shoot was to showcase swimsuits in a new light. A majority of swimsuits advertisements are sexual in nature, I wanted to do something different. I decided to make the focus of the shoot the confidence of the models while wearing the suits. The shoot is about being yourself at the beach and exploring the beauty of nature. The women are not there to lay in the sand and do nothing, they are there to experience the beach, ocean, and waves just as a child would when seeing the ocean for the first time.
CC: How do you unplug and stay open - minded to let creativity flow?
KH: It is difficult going out on your own and constantly hustling, but it is important to allow yourself time to focus on your creative ideas rather than just the money coming in. I've started scheduling days that are, "Creative Days", in which I either go spend time at the library looking at photography books, watching older films, or going for walks around LA to be inspired by everyday life.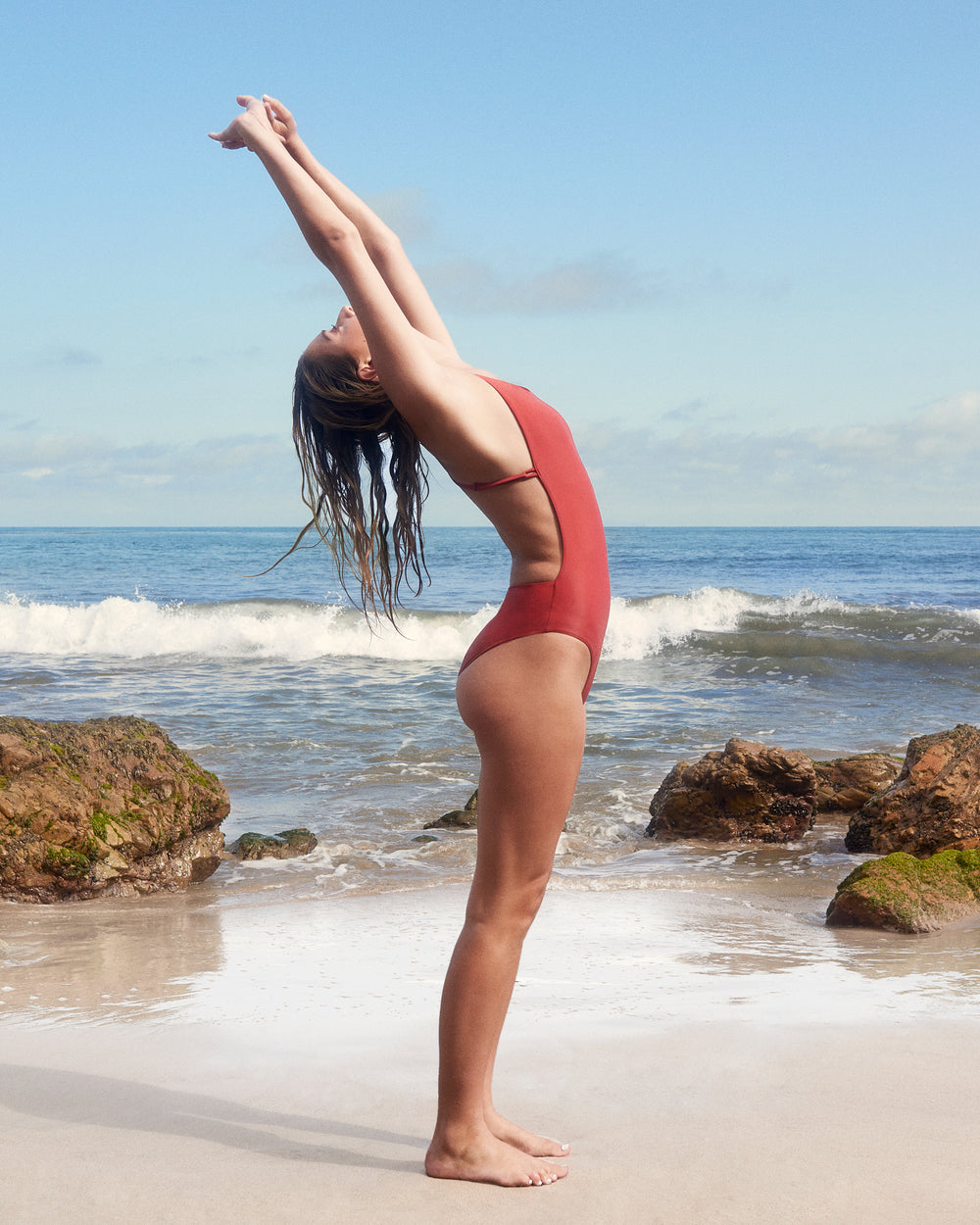 Watch the campaign here ; directed by Kelsey Hale, shot by Pip White, edited by Ema Sagner.
Credits:
Photographer and Director: Kelsey Hale
Cinematographer: Pip White
Music Composer: Justin Jay
Editor: Ema Sagner
1st AC: Lauren Peele
Grip: Sam Erickson
Grip: Andrew Thomas
Hair & Make Up: Jordan Fox
Swimwear: OCIN 
Sunglasses: Just Human 
Towels: Slowtide
Model: Demi Gibson (Meraki Model Management)
Model: Megan Iris Udero (Meraki Model Management)
Model: Cameron Clark (Meraki Model Management)