Chapter 1 /
Sharing Stories
Note Panayangool
Words by: Hannah Chew
Photos via: Note Panayangool 
As a fashion and lifestyle label with sustainability and ocean awareness at the core of our mission, one of the most gratifying experiences is discovering other intersections between art and activism. Through their work, creators like Note Panayanggool give us a glimpse of hope for our future, especially during these uncertain times, and propel us to continue fighting for what we care about. Read below to learn about Note's story as an artist, musician, and conservationist based in Thailand. 
Spending her childhood in Chiangmai, Note has been singing, performing, drawing and painting for as long as she can remember. Starting out with a small at-home studio and performances at gatherings, art and music have always been a big part of Note's life. 
"In my dreams I would always be creating things or new designs. I would always be thinking about making something."
Note began her career as an artist in the jazz scene, eventually going into pop music because of a contract with her label at the time. Once her contract was over, deciding that the pop genre wasn't a reflection of her personal style, Note started her own electronic duo with a friend. DJing house and techno, she describes that her music has evolved over the years with her growth both personally and artistically; she is currently exploring sound design, sound healing, and instrumental music. Note explains that her background in music, and communication skills it has taught her, have been hugely influential in her current work as a performance artist.
Despite all of her endeavours, Note emphasizes the importance of balance in her life – amidst a busy lifestyle of work and meetings, she values sleep, rest, relaxation, and quality time with her family, friends, and dogs. When she is stressed out, she doesn't attempt to deny it, and instead spends her time doing what she loves. 
"If I am stressed, I go hug my dogs and play with them, sit outside in nature, exercise, take a nap, or read a book. Reading and falling asleep to a book really helps me with stress. Sleep is such a calming activity as it really balances my emotional state. Also talking to family and friends – if you are stressed and you feel like you're going to explode, don't hold the stress by yourself, you need to let it out. You need to listen to your body and your mind and know what is best for yourself."
The ocean also plays a big role in maintaining Note's mental wellness as a form of self-care. In her spare time, Note is an avid explorer of the ocean and views it as a form of meditation. After swimming competitively as a child, she started scuba diving around 6 years ago, and picked up freediving just last year. 
"I realized that freediving was my thing, I just fell in love with it, it's a meditation process for me. The calmer you are, the better you are going to be underwater. It really links with all my beliefs: breathing exercises and meditation are peaceful and freediving are all of those things - it's my go to."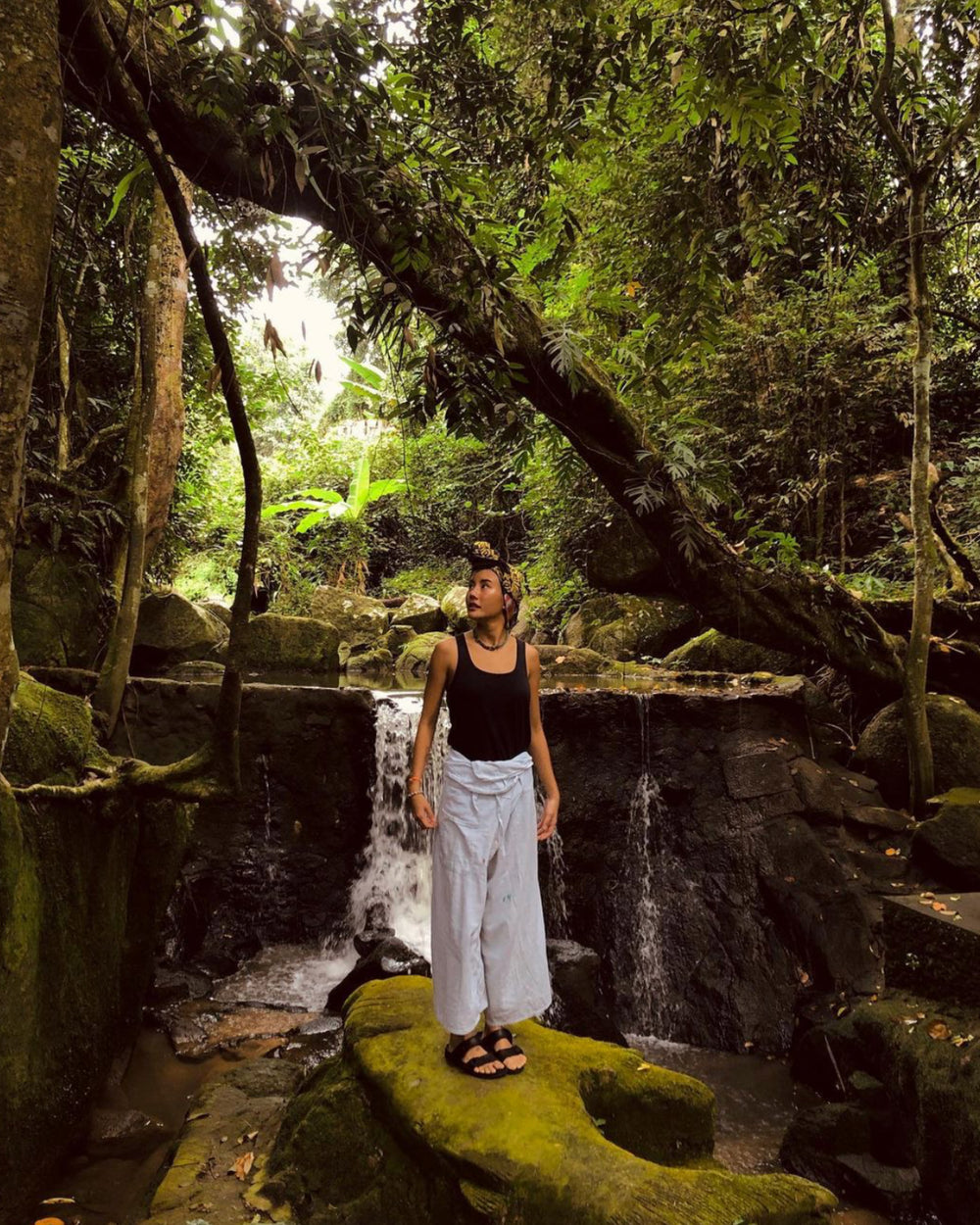 Currently, Note is working on an initiative called "High on Your Own Supply", which stemmed from a desire in the music industry to have fun while sober at parties, concerts, and events. She began by hosting a few sober raves, and eventually expanded the initiative to connect people back to themselves, and back to nature itself. 
With her job's abundance of international travelling, Note explains that she's had the opportunity to see some beautiful places, many of which exist in nature. Realizing that these places are not going to last forever if we continue down the path we're headed, Note became interested in conservation. 
"I went to all these beautiful places and fell in love with them, and when you fall in love with something you want to protect it and you want to take care of it. That's how I became more conscious of the change I wanted to make in this world."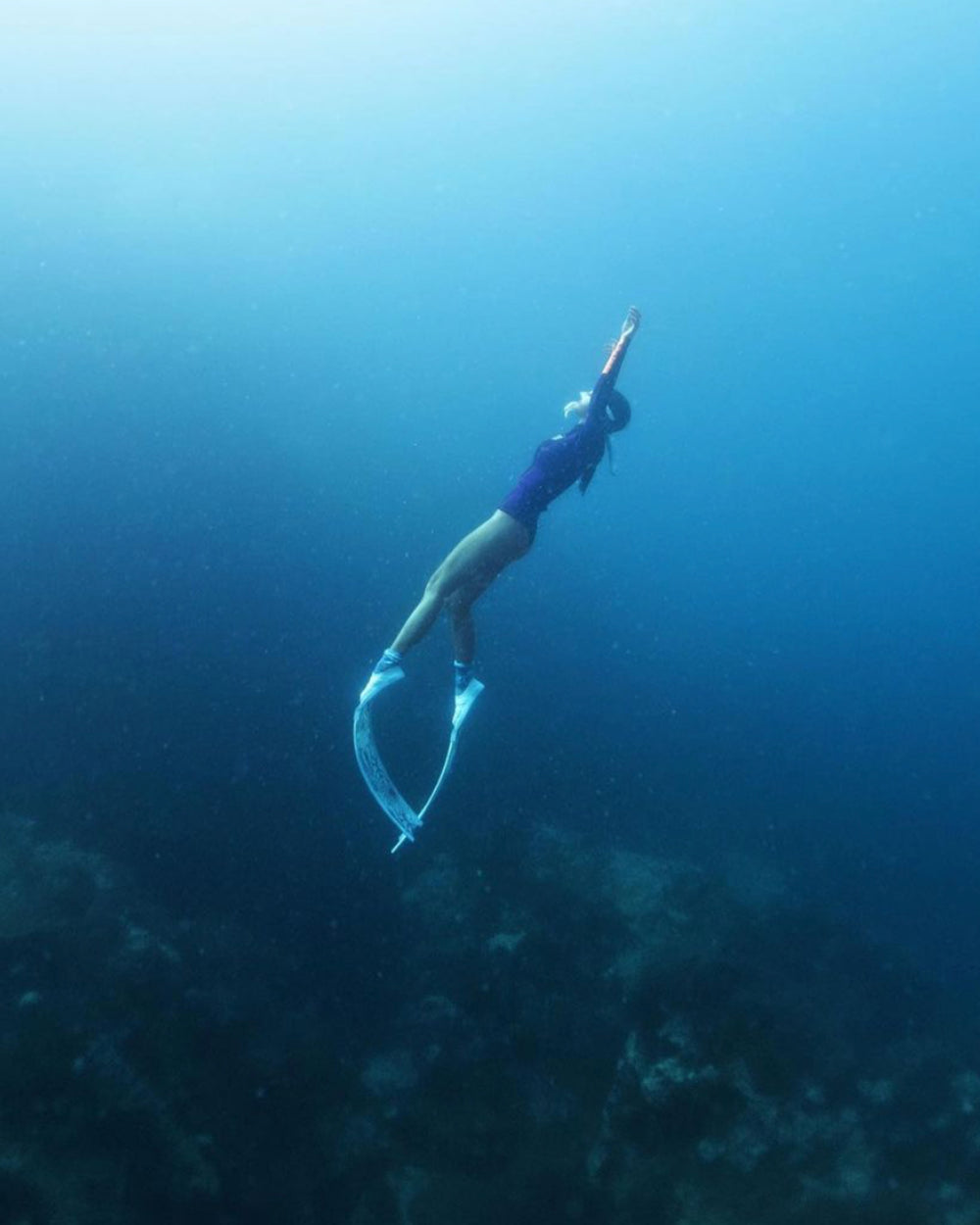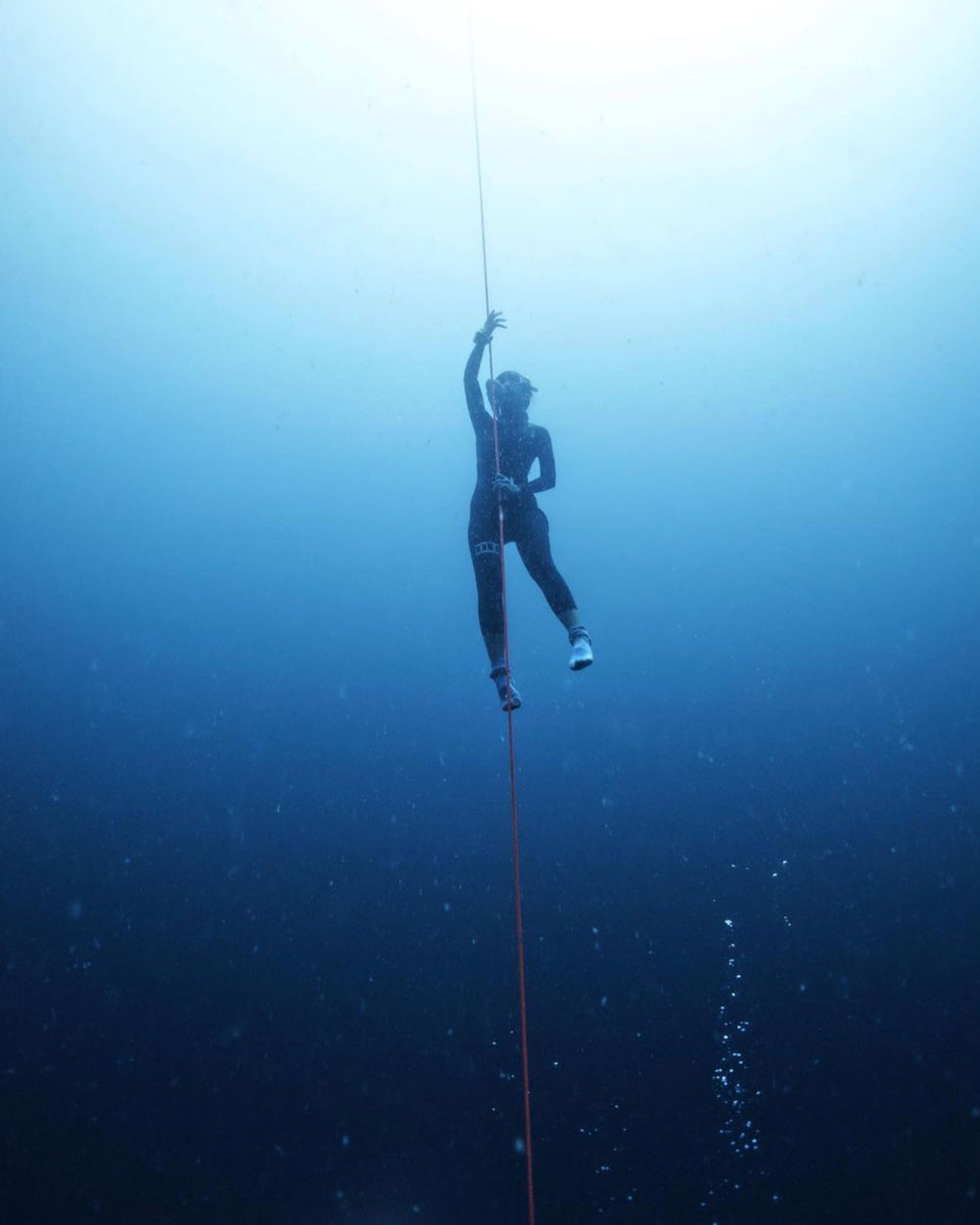 "I went to all these beautiful places and fell in love with them, and when you fall in love with something you want to protect it and you want to take care of it. That's how I became more conscious of the change I wanted to make in this world."
Note isn't interested in using her platform to simply post selfies or help big brands sell more and create poor consumer habits – she wants people to be happy from the inside, knowing that it's important to take care of nature and consume consciously. Stemming from a desire to understand how she could do her part, Note went to learn about marine conservation in Koh Toh. It opened her eyes to the fact that life is simple, and you don't need many things to survive. Nowadays she tries to limit what she purchases, and is happier living with less objects and a simple life. 
She's keen to involve Thai locals and kids on her journey with sustainability, as there is currently a huge lack of education in the country. According to Note, only privileged Thai kids who attend international schools are taught about these issues; a small percentage, in the context of Thailand's youth population. She believes in the importance of access to resources and information regarding environmental sustainability, which she is aiming to address, starting with Koh Tao. Commenting on the slow but steady changes in attitudes towards environmental sustainability in Thailand, Note is optimistic that the country is heading in the right direction. 
"People are being more aware and sharing on social media, but I don't see people taking enough action yet. Thailand is a poor country and I don't know if people are able to afford to be self-sustainable – they don't always have the luxury of quitting their jobs and volunteering for environmental projects. I feel like Thai people take action once they see the outcome or consequences, like the pollution that is happening right now, but when it's not happening people don't really talk about it. We have this saying in Thailand "Sabai Sabai'', meaning "comfortable", and Thai's are always thinking "everything is fine, if it's not affecting us now, it must be ok" so I think it's also this mentality that stems from Thai culture."
Note's biggest goal is to be the change that she wants to see in the world, and we believe she is doing just that. With the wealth of tourism in Thailand linking back to its beautiful oceans and beaches, Note continues to use her platform to change the ways we consume and challenge our "Sabai Sabai" attitudes towards the environment.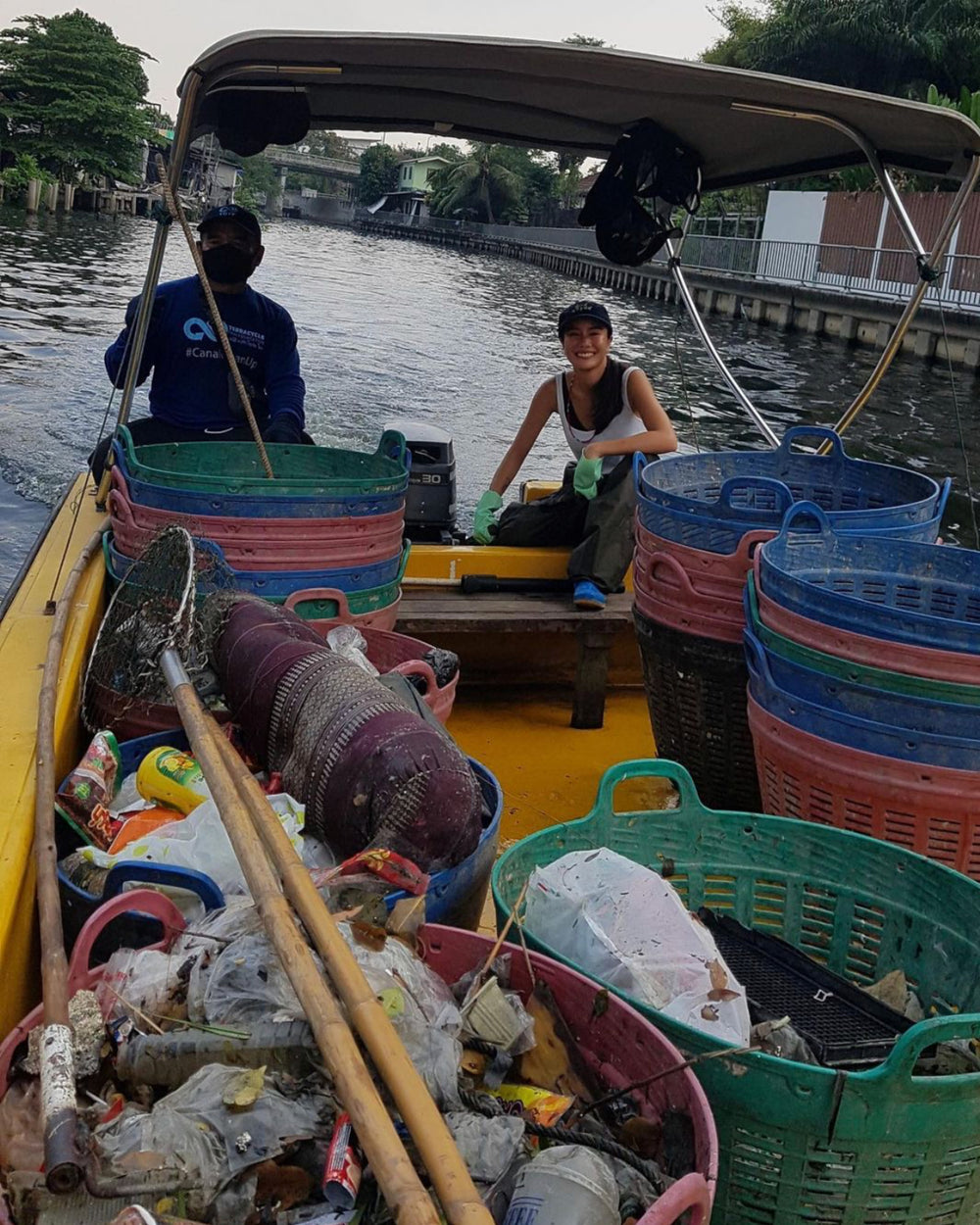 Rapid Fires 
OCIN: Who are some environmentalists / activists focusing on sustainability in Thailand that we should know about and what are their projects?
NP: The diving school in Koh Tao called New Heaven where I learned about marine conservation. They really inspired me to be who I am today. @new_heaven_reef_conservation
Shin Sirachai who is a Photographer and Journalist who photographs for National Geographic - he also graduated from New Haven.
Environmental Justice Foundation in Thailand - they have been doing a lot of ghost net clean ups in the ocean and teaching locals about how to separate ghost nets so they can recycle them.
Others:
@wishulada.a
@preciousplasticbangkok
@trashherobangkok
@savesstudios_official
OCIN: What kind of music are you listening to at the moment?
NP: Acoustic French music - even though I don't understand it it's very soothing.
OCIN: What does nature, and specifically the ocean, mean to you?
NP: It means home. It means where we are from. It means mother. The creator of us. 
OCIN: What is your favourite OCIN piece and how do you like to style it?
NP: The One Strap Top - It's funky and classic and you can wear it not just to the beach, but also out with a pair of high waisted pants or a skirt and some cool necklaces with a Hawaiian shirt thrown over.
OCIN: What are some destinations on your travel bucket list?
NP: Tonga to free dive with the whales, Galapagos, places with really rich ecosystems for freediving – oh, and Iceland because I haven't seen the Northern Lights yet.
OCIN: What is a quote that you live by?
NP: "Be the change you wish to see in this world" by Mahatma Gandhi
OCIN: What are 3 words in Thai that remind you of the ocean?
NP: แสงแดด - Sun
สายลม - Wind
สีน้ำ - Color of water