Chapter 1 /
Sharing Stories
Incredible Humans: The Asian experience through the lens of Natasha Jung
With the horrific and exponential rise of active violence towards the Asian diaspora and the disproportionate impact that the pandemic has had on people of colour and on women, we wanted to find time this month to use our platform to celebrate the stories of Asian individuals bringing awareness to both the Asian and the female experience through their openness and their work. 
We are grateful and honoured for the words and stories of some incredible Asian women in our community that are sharing the diversity and power of the Asian experience through their lens. 
To kickoff the six-part series, we feature the thoughts and work of Natasha Jung, the founder of Cold Tea Collective – an online publication covering original stories for and by Asian millennials – and a Chinese Canadian we admire.
OCIN: Can you share with us a little about your heritage? What was it like growing up for you?
Natasha Jung: I'm a 1.5 generation Chinese Canadian; my mom emigrated from Hong Kong to Vancouver in the 70s, while my dad was born in Vancouver.
I grew up in Richmond, B.C., a suburb of Vancouver, which is now notably the city within North America with the largest population of Asians, with more than half the population being of Asian descent. With that, I never really felt like a visible minority, however I didn't always feel like I belonged and was always somewhat straddling the lines of being Chinese and Canadian, depending on the situation. Looking back, I desperately wanted to fit in and have people like me - to accept me. I had different friend groups and each brought out certain parts of my personality; I would reveal particular aspects of my cultural knowledge to prove to others (or, more so to myself) that I belonged. Upon reflection, I was insecure and out of touch with my own cultural and personal identity which led me to be this way (But hey, that's adolescence, right? Figuring out who you are). 
I'm told my first language growing up was Cantonese, but that was quickly lost as soon as I started going to preschool where the primary language was English. English as my primary language has afforded me certain privileges and thus, feelings of guilt, which I am still grappling with today.
OCIN: What one takeaway do you hope Asian millennials will have from engaging with the Cold Tea Collective community?
NJ: I hope that by engaging with our content that Asian millennials will develop a better understanding of themselves or others. Many of our stories are personal stories; to see, hear, or read the experiences of others allows us to learn and reflect on our own lives. Gaining knowledge from others and their unique experiences can be incredibly empowering, ultimately leading to a more empathetic and understanding society."
OCIN: Can you recall the moment or mindset that first inspired the vision behind the Cold Tea Collective?
NJ: I was working as a television producer and host and one of the segments I was working on was at the Vancouver Asian Film Festival. Before then, I never really thought much about the power of representation even though I had joined Asian student clubs in university. With a few short films, I felt I actually saw myself on screen for the first time. Even without words, I deeply and viscerally felt like I knew what it was like to be heard, seen, and understood. That was when I decided that there needed to be more ways to share these powerful stories, with the hope of helping others feel this same way.
OCIN: In one word, how would you describe the collective, Asian millennial voice?
NJ: 'Evolving'. The content we produced five years ago is vastly different than it was last year. Even for this year, we continue to evolve as current events empower and push us to take a stronger stance on the issues that matter most to us. Our community is rising to the challenge and we do not want to be silent anymore.
OCIN: How has being Asian impacted your experience as an entrepreneur and media professional?
NJ: I first tried to explore a career in media when I graduated from high school in 2005 and got to intern at the original MTV Canada (which then turned into 969 on Razer TV). At that time, I felt discouraged because I didn't see any faces that looked like mine on television and knew that traditional news media wasn't the right place for me. The model minority myth of being quiet not causing a fuss was likely what held me back from being a stronger TV personality. That, and not wanting to be judged based on physical racial characteristics that I cannot control. Once again, my desire to be liked and accepted overtook my ability to be proud of my authentic self. 
Fast forward to a career in marketing 10+ years later, I was reminded of a letter that I had written to myself in 2005, dreaming about a career in media. I was filled with disappointment that I hadn't fulfilled this dream. Through a career transition in 2015, I recognized a developed, more confident sense of self; feeling proud of my voice and my journey led me to take the risk of putting my name in a hat for the chance to work at a local community TV station as a producer and host. Eventually, the Cold Tea Collective was born.
Over the last few years, I applied to several traditional broadcast media roles but never received callbacks. Despite the rejection, I am proud that i've come to a place where I can chase roles without waiting for permission or validation from others - especially from slow-to-change institutions.
OCIN: This year's theme for International Women's Day is to choose to challenge, to change. As a female leader in the Asian community, what are you choosing to challenge?
NJ: I choose to challenge systems of oppression that make women feel like they need to wait for permission or prove themselves to others - their voices and experiences are important and must be heard.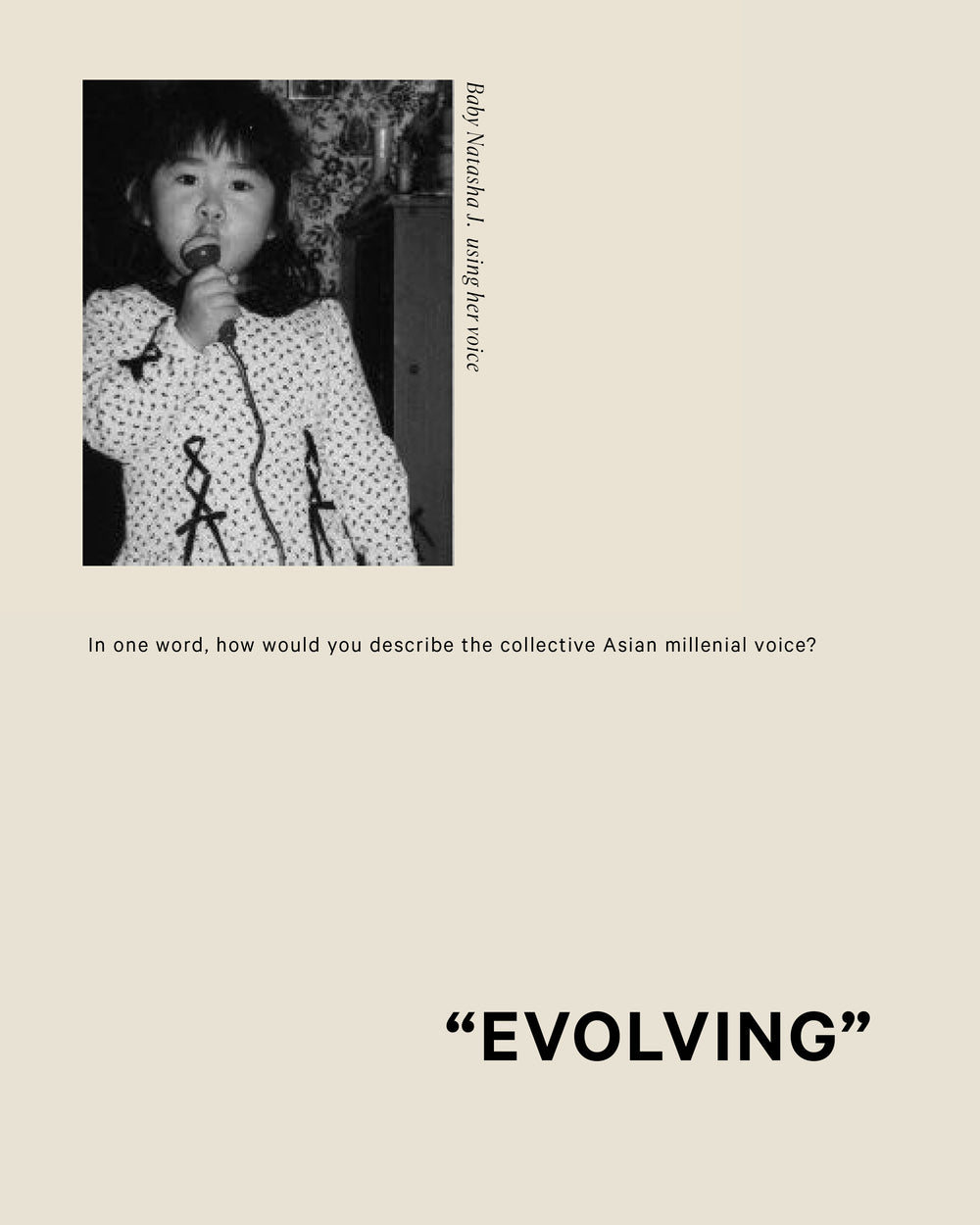 "I choose to challenge systems of oppression that make women feel like they need to wait for permission or prove themselves to others - their voices and experiences are important and must be heard."
Stay tuned for the rest of our six-part series, featuring Patricia Lagmay, Michelle Mishina, Stella Kim, Sophia Li, and the team behind Chinatown Today. In support of Yarrow Society. Head to our IG for more.