Chapter 1 /
Sharing Stories
In Conversation with OEM
Interview: Shun Kinoshita and Ceilidh MacLeod, co-founders of OEM
Words: Courtney Chew 
Images: Via OEM

OEM is a healthcare and lifestyle company, co-founded by our friends Shun and Ceilidh out of Los Angeles. OEM is one of those brands that you can't help but admire and connect with. The perceived minimalism is founded on incredible and meticulous detail that drives you to look a little deeper, a little further, a little closer. Everything they share generates curiosity and reflection; two elements of thought that we hold close at OCIN. I'm constantly inspired by them and the ethos that they are driving behind the products and content that they thoughtfully create. Their mission – To create better tools for care: the foundation for better health for all.
I am extremely excited to have the team and their beautiful products at our birthday event on August 14, 2022, for our first inaugural "Arcanum" pop-up and showcase, hosted at The Polygon Gallery. We curated this pop-up with the intention of highlighting brands who's products inspire us to connect with ourselves and each other, and are honored to have the opportunity to share OEM with our community for the first time. 
Shun and Ceilidh share with us OEM's vision, the importance of ritual, and the resources and tools that they use to inspire deep connection to their most limitless selves. 
Shop their Hinoki Incense at Arcanum on August 14th at The Polygon Gallery, and read the full interview below.
OCIN: Tell us a little bit about OEM and what makes you unique.
Shun + Ceilidh: OEM is a healthcare products company — a concise collection of mindfully-designed products meant to imbue you with that original, essential feeling of being cared for.
Our product line takes the remedies with which we're familiar and infuses them with a touch of Japanese ethos. Think: the 2.0 version of what would sit on your bedside table or in your bathroom cabinet. We have an ointment for skin conditions, scrapes and cuts, we have a cream to clear airways and soothe aches, a rehydrating drink to replenish electrolytes, a nourishing lip balm, hand sanitizer, and most recently an Hinoki incense to encourage meditation and reset. 
The idea came from the experience we got at drugstores — carpeted floors, glaring lights, unconcerned staff, overwhelming options for every ailment — a place you go for seeking care. We envision a drugstore experience where customers feel cared for, where the environment is calming and inviting, where the staff are exceptional. Like the Apple of CVS. 
OCIN: What is it about the ritual of incense that you wish to share with your community? Why Hinoki?
S+C: In Japanese, the term "Mon-koh" (聞香) is used to describe the appreciation of incense. Its direct translation is "listening to incense". This meaning becomes clear when one considers the holistic values that incense brings us. When we smell incense we open up our mind to all the stories it has to tell. We experience the ingredients and the journeys they made as materials that grew from the Earth — Japanese Cypress (Hinoki), Sandalwood, and Cedar. We experience the traditions of incense making from Awaji Island, dating back hundreds of years. Finally, if we listen close enough we can let the fragrance free our mind of the past and the future, and guide us in this present moment.
The Hinoki fragrance, when paired with meditation, can create the sensation of shinrinyoku (forest bathing); submerging yourself in the atmosphere of the forest to achieve a sensory connection that elevates mood and helps reduce anxiety. The rich, high quality fragrance of the Hinoki wood is known to calm the nervous system and slow down heart rates.
OCIN: What resources, tools, rituals, moments do you tap into to access your most limitless self?
S+C: We use our daily ritual of lighting incense for a meditative reset — an opportunity to find peace and clarity, and to purify the mind and body. We also take a moment every day to spend time in nature, whether it's hiking, surfing, or just sitting in the garden. The less time we spend on our screens and the more time we spend observing, absorbing, and appreciating the natural miracles that surround us, the more we tap into our own strengths.  
OCIN: At the core of ARCANUM, we hope to cultivate a micro universe that is rooted in compassion, understanding, kindness, non-judgement, and a deep love for all human beings, living species, and the planet Earth. How does this ethos relate to the work you're doing as well as the products you believe in and are putting out into the world?
S+C: OEM stands for On Earth Momentarily. This acronym is rooted in the fact that our time here on Earth is so brief when you consider the entire lifespan of the universe. The fact that we get to share it with all the humans, animals, and living species that exist here at the same time is truly a miraculous thing. So why wouldn't we be kind to each other, care for each other. We get one chance.
Our core pillar and driving force is care. We are inspired by moments of care. We honor those who put the needs of others before their own. At OEM, we simply aim to create better tools for care—between loved ones, friends, strangers, and all those in between. We believe that care is the foundation to improve health for all.
OCIN: OCIN's chapter III theme is "expansion"; a word that is boundless in meanings but to us, perhaps most notably, represents a lens into evolution, learning, awareness, and continual growth. How does the word "expansion" resonate with you and how you go about your life?
S+C: The word expansion resonates with us, especially as we think of the expansiveness of our planet and the universe beyond. It is easy to get caught in the micro happenings of life, but when you look at the big picture it frees your mind, it challenges your ego, and it unites us all as one. TIMELAPSE OF THE FUTURE is a life changing video on YouTube that imbues this perfectly and we recommend everyone watches it at least once. 
OCIN: Water and the oceans are constant elements of inspiration to who we are and how we ground ourselves. What is something the ocean has taught you, and what feelings does being in/around the ocean bring up for you?
S+C: We love to surf and sitting on a board in the ocean has an incredible healing effect. When you sit in the ocean you are at once connected to the entire planet through this vast water system that stretches across the globe, through rivers, waterfalls, and lakes. This feeling of connectedness is something we bring into OEM and you'll see it in the messaging on our Instagram. 
OCIN: Is there anything coming up with OEM that we can keep our eye out for?
OEM: We have a very special collaboration coming out this summer with architecture firm Charlap Hyman & Herrero — a beautiful incense holder inspired by Sogetsu Ikebana, a piece of art to enhance both home and mind.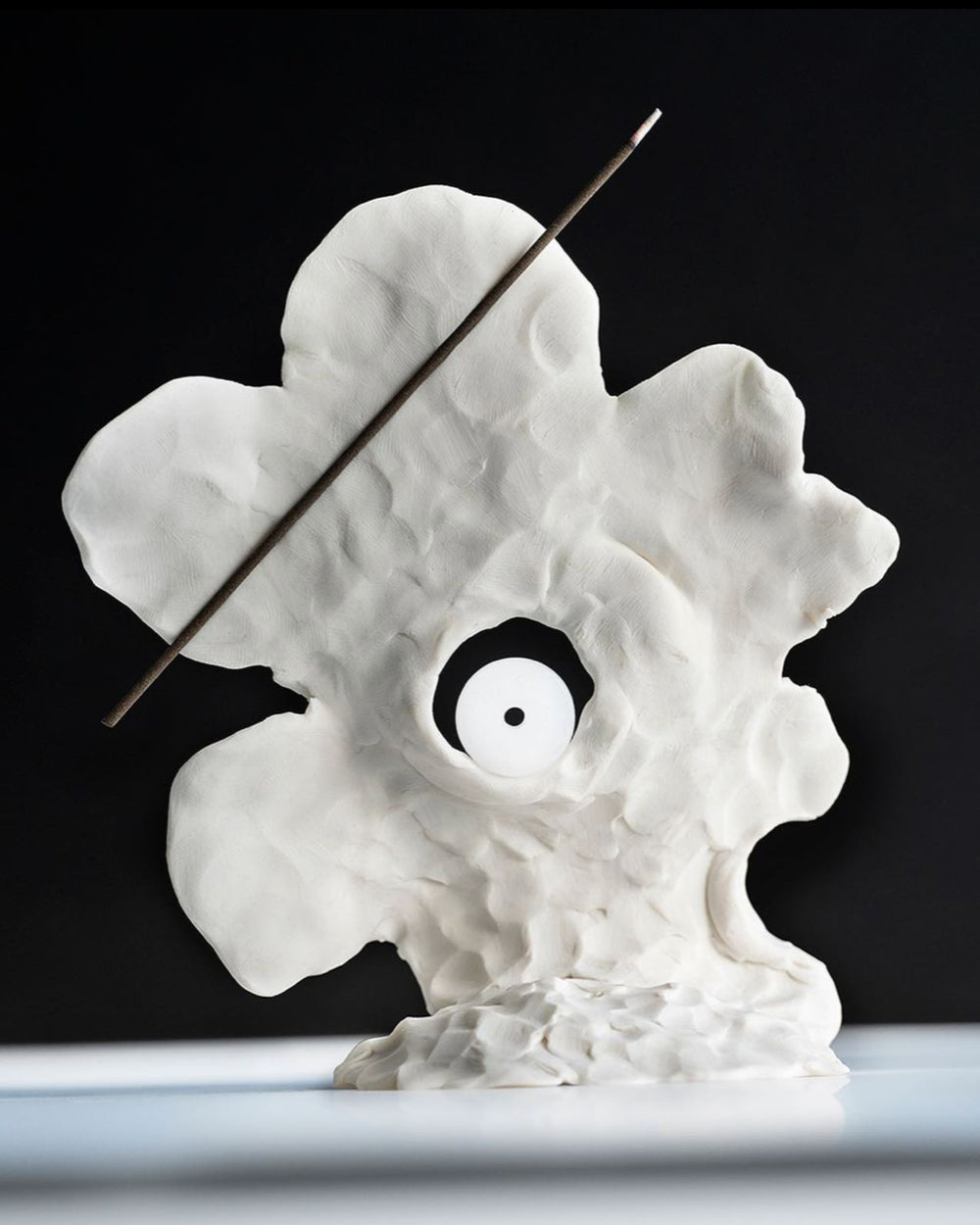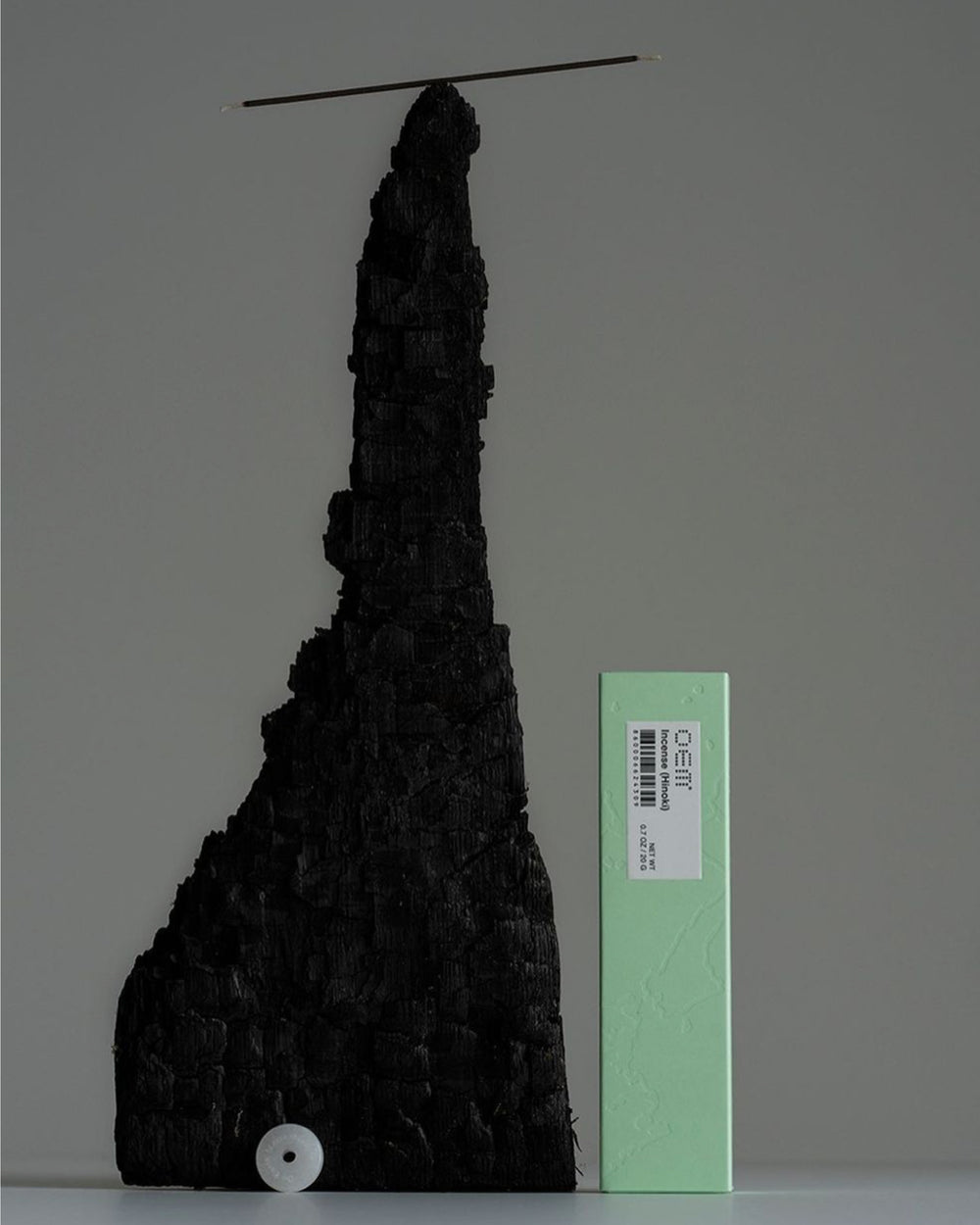 "The more time we spend observing, absorbing, and appreciating the natural miracles that surround us, the more we tap into our own strengths."