Chapter 1 /
Sharing Stories
Forest Bathing Ocean Walk
Words: Courtney Chew
Photography: Melanie Choi
We believe in deep connection and the exploration of self to inspire awareness, learning, and positive impact on people and planet. We're all a part of one another, and spent the morning deep in Nature to remind us of that. 
To kick off our first inaugural Arcanum weekend, we brought together 20 of our community for a morning walk in the forest and some quality time by the oceans. 
See below for how our first day was spent together.
@ocin | @otohealing | @arcanum.sphere
A morning start with our local community, sharing the benefits of Shinrin-Yoku. Originating from Japan in the 1980s in response to high levels of stress, "forest bathing" as it's become known, invites people to deeply connect with Nature. Citizens were encouraged to get into the forest for a few hours, away from the bustle of the city, the noise. Present, slow, and silent, here they activate the senses, touching, smelling, seeing, experiencing it all.
We took inspiration and brought our community along for a 20-minute silent walk amongst the trees, and found our way to the oceans.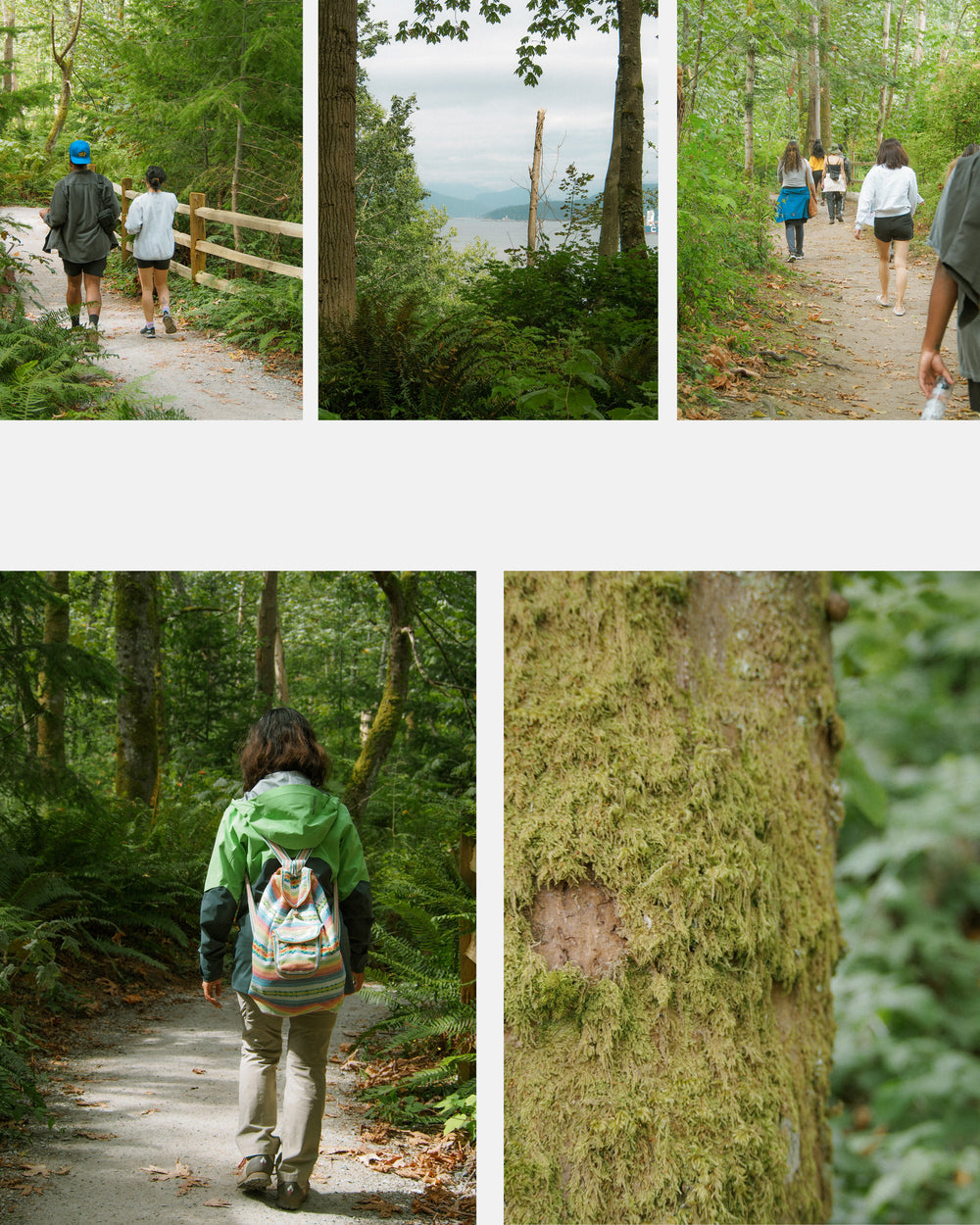 Once at the ocean, we regrouped and talked about the benefits of the surrounding water and the  "Blue Mind" effect  – a term coined by Marine Biologist Wallace J. Nichols in his study of waters influence on the mind. We feel calm and relaxed by the oceans. The repetition of the waves yet the inconsistency of each wave stimulates creative thought and offers a meditative stimulus for the brain. The sounds act as a form of white noise, soothing the mind and producing dopamine. The color blue is associated with feelings of limitlessness and expansiveness. Cold water therapy and ocean swimming helps improve overall health by encouraging the body to trigger its healing mechanisms. It's clear that the oceans offer so much – an ecosystem that gives us life in so many ways than just one. So, all of us sat together in awe and appreciation, and went through a guided breathing exercise to connect deeper with our surroundings. Breathing in the oceans. GIving back the oceans. 
"Nothing ever exists entirely alone. Everything is in relation to everything else."
We would love to invite you to join us for our future experiences. Make sure to follow us on Instagram @ocin @arcanum.sphere and sign up for our e-letters on OCIN.CO.