Chapter 1 /
Sharing Stories
Dean Song of MŌNO Hawai 'i
Words: Courtney Chew
Interview: Talya Wong and Dean Song
Photography: Courtney Chew
Walking into MŌNO you're met with a sense of both lightness and intrigue. The minimal space is intentionally curated with beautifully designed products lining the walls and the shelves surrounding the store. You can't help but take a minute to stop and soak it all in, sun pouring through the windows, appreciating the consideration that every piece has its place, and wondering where to start. Dean and his wife Cassy opened MŌNO almost ten years ago, and has since become a fixture of one of the up and coming neighborhoods, located on the island we call our second home; the magical O 'ahu. 
I first met Dean on one of my visits about five years back and since then it's made a permanent place on my list to make sure I stop in to say hey (and pick up a few pieces to take home with me). Last year, we had a chance to go back after two years of no travel and to reconnect with our friend. We shared stories and a conversation about how the past couple years over the pandemic have been, how life has shifted and expanded (with the welcome of their littlest), and how the support of the local and global community has kept optimism, hope and continued inspiration. 
Read our interview with our friend Dean below, and show them support at monohawaii.com and @monohawaii.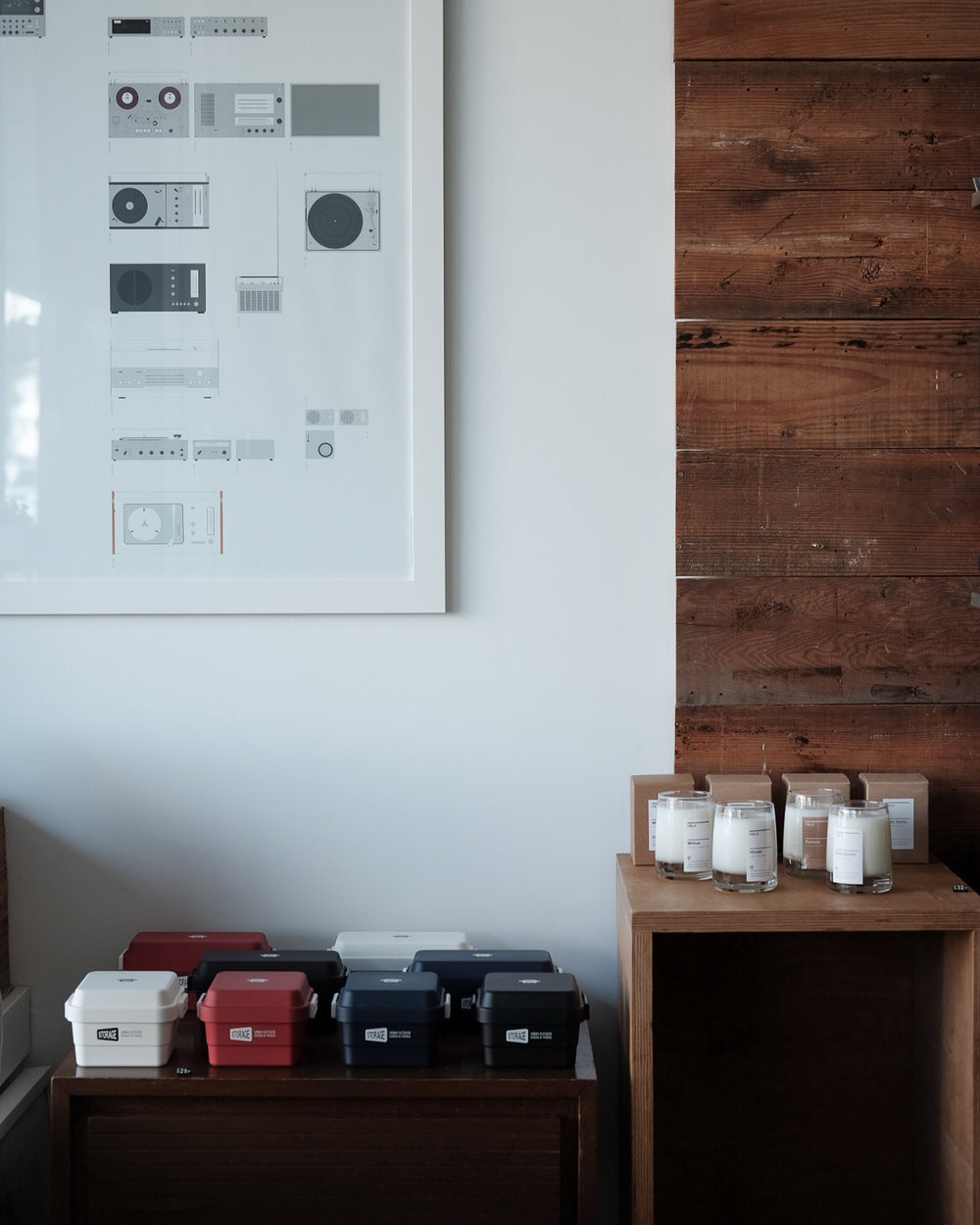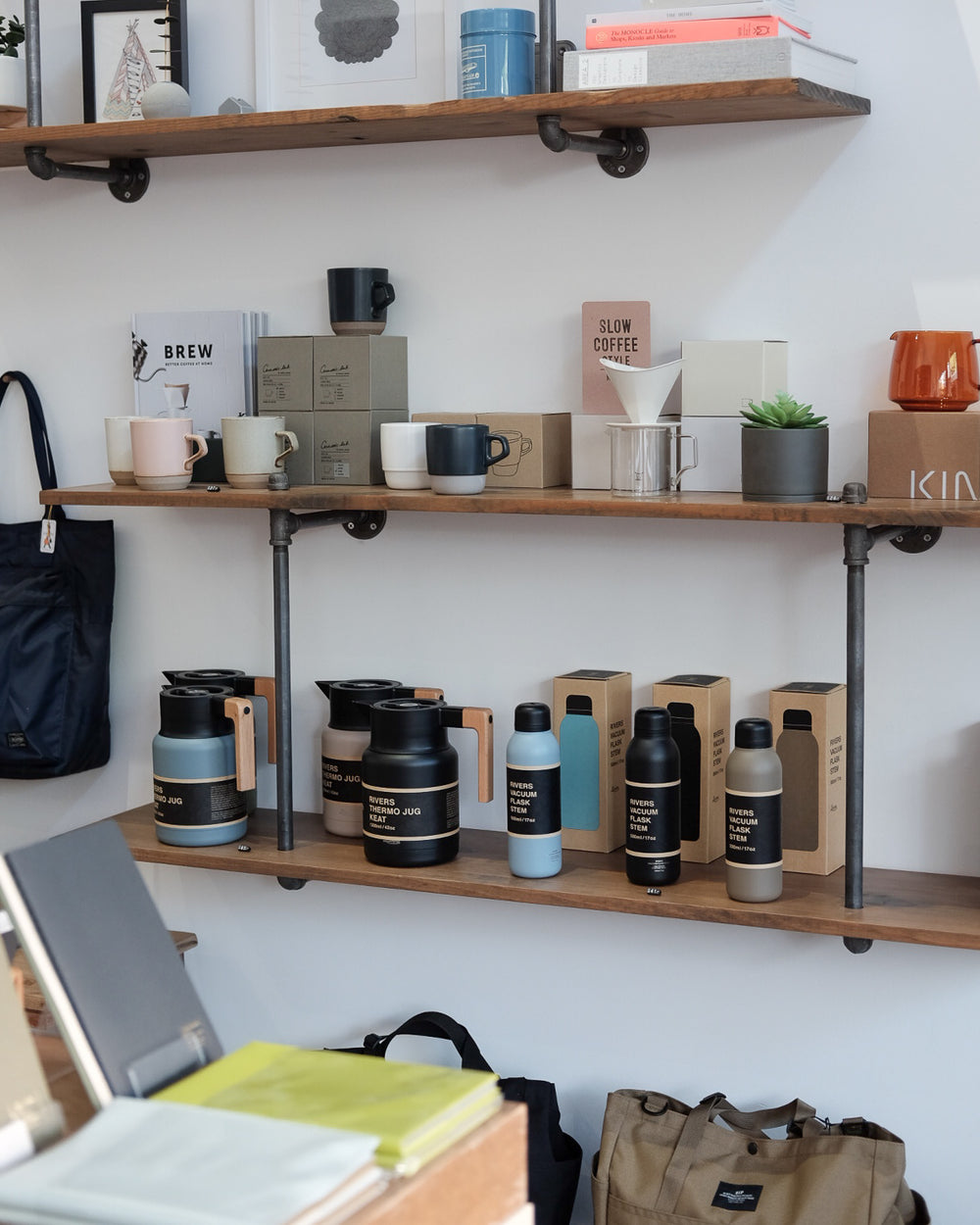 OCIN: MŌNO first opened in 2013 and was heavily influenced by both of your love for travel, design, and appreciation of quality goods. How does travel continue to inspire the direction of your shop and what do you envision for the shop in 2022?
Dean Song: Even though we haven't traveled in the last 3 years due to having a kid and the pandemic, travel will always be a creative inspiration for our shop. Especially international travel where we can learn about different cultural traditions, unique architecture, amazing food, and inspiring craftsmanship of quality goods. Each year we always strive for a better year; hopefully in 2022 we can get our line of leather goods properly established in the shop. 
OCIN: As worldly circumstances and travel continue to ebb and flow with uncertainty due to public safety, how do you remain inspired by traveling and the beauty that comes from diverse cultures around the globe? What tools, technology, mindsets, or people have you called upon and harnessed to reignite curiosity and wonder during the past two years? 
DS: We remain inspired by traveling from all the visitors that we meet at our shop. We tend to make friends with a lot of customers, locals and visitors, so it's always interesting to hear their stories and more about where they come from. Since we can't travel right now, their stories keep us inspired for when we are able to travel again. We've been using a lot of FaceTime and Zoom to keep in touch with our friends and family since we don't get to see them much.
OCIN: In addition to the carefully curated lineup of goods that you have in your shop, you both also handcraft leather goods. When did working with leather pique your interest and why was contributing handmade goods important to you?  
DS: We both worked at agnès b. a few decades ago and we always admired their small leather goods. It might have stemmed from that, but also from our old collection of COMME des. GARÇONS wallets that we used to purchase at a store called Aloha Rag. When we opened MŌNO, we always knew that we wanted to have our own line of branded goods. It started with candles, then eventually evolved to small leather goods. Once we really focused on the leather goods, we realized that it was something very unique to our shop. Having a custom piece made and connecting with a customer over that piece is always a rewarding feeling –  knowing that they have something one of a kind that was made especially for them. To us, that is the best part of creating our own goods.
OCIN: MŌNO means "objects" or "things" in Japanese. Can you tell us a little bit more about why paying homage to Japanese culture and integrating it into your business was important to you?   
DS: Japanese hospitality and attention to detail is what we try to incorporate into our business. It's important for us to treat our customers the way we would like to be treated. For quality and craftsmanship of goods, it's definitely hard to beat the Japanese in what they do. That's why most of the products we carry, from stationery to bags, are from Japan. 
OCIN: How does Hawaiian culture inspire MŌNO? In what ways does the richness of the environment, neighborhood, and people that surround you shape who MŌNO is and continues to become?
DS: Being born and raised in Hawai 'i, we both have been taught to always be respectful, to treat others how you would like to be treated, and to always show Aloha. I guess it's very similar to Japanese hospitality and that's what ties in both cultures for us… and then for us to incorporate that into our shop. Our creative friends are also what shapes MŌNO; we're always inspired by what they're doing and it pushes us to do the same – to think of new and innovative ways to do things and to always think outside of the box. 
OCIN: As a small business that's owned and run by a young family, what/who are you grateful for during the past few years that have memorably helped you or impacted you? Are there any practices or tools that have been helpful with learning how to balance life and work?
DS: First off, it would have to be our customers who've been supporting us since the beginning and most notably, especially during this pandemic. We definitely would not be here if it weren't for them and we are so grateful!  We're also thankful for Mark Kushimi who has always been a huge help to us from when we first opened MŌNO. So much talent in one person. Surfing in the morning is a great way to start my day; it helps balance my life with family and work, and it's also a helpful way to relax at night before bed, too.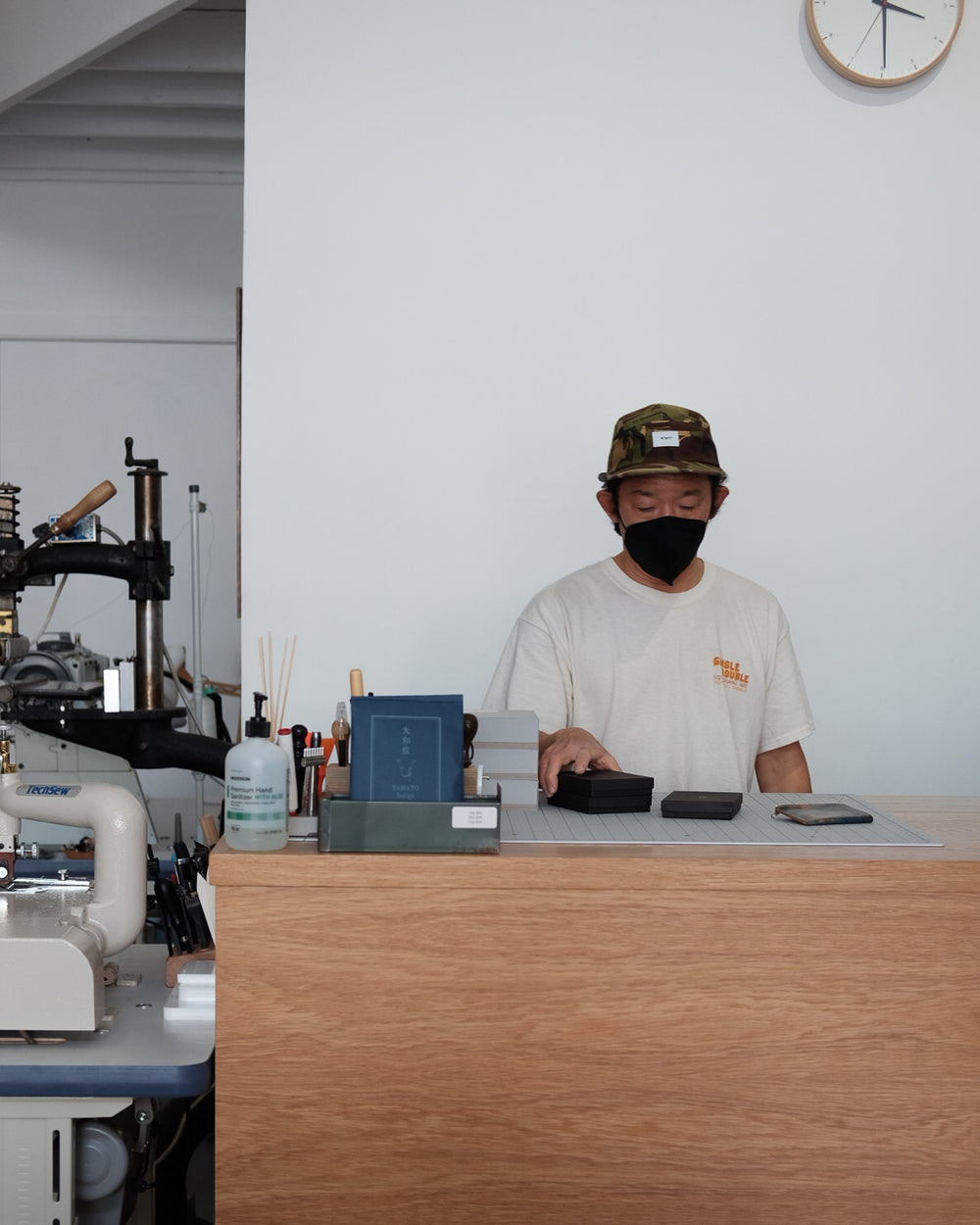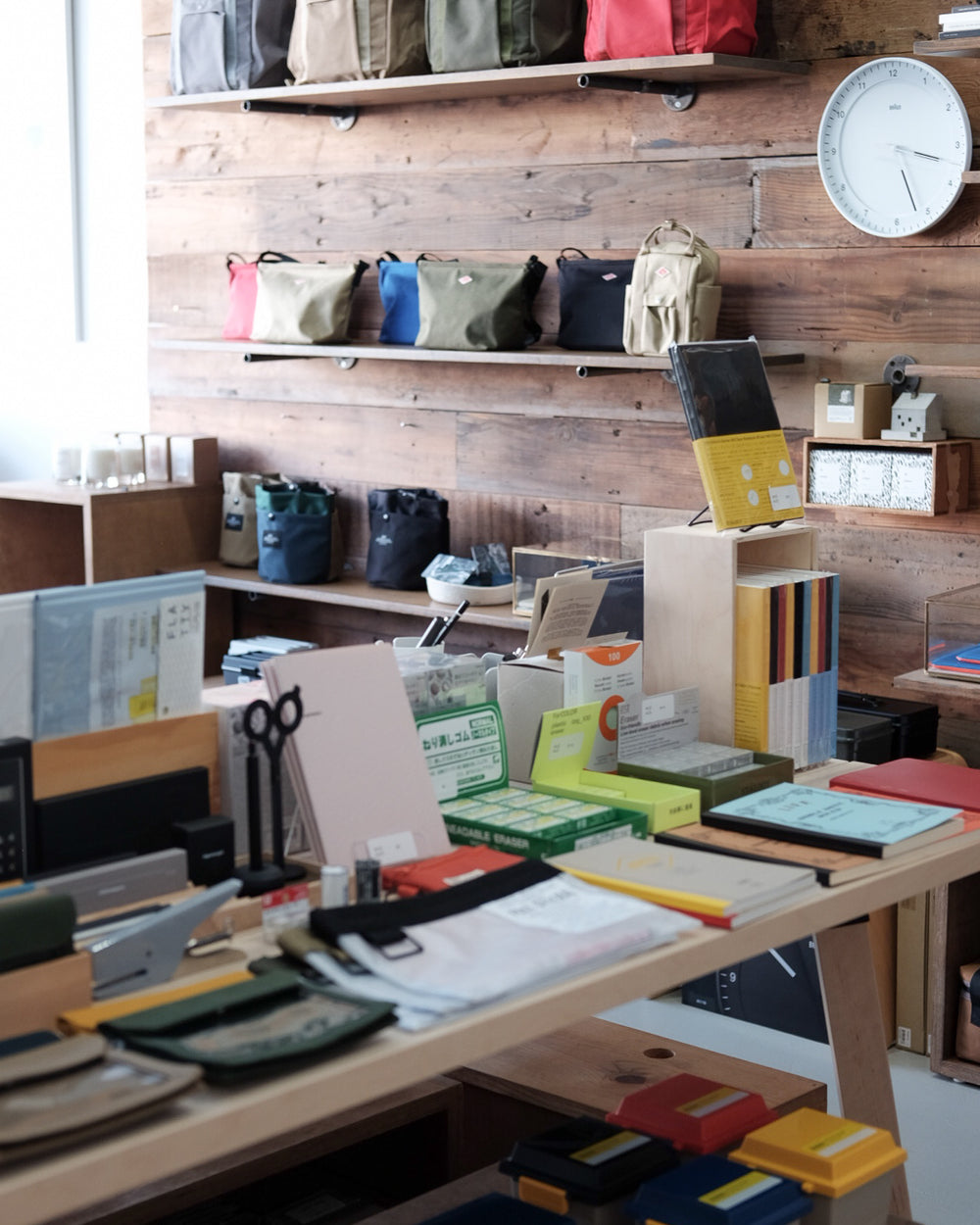 Being born and raised in Hawai 'i, we both have been taught to always be respectful, to treat others how you would like to be treated, and to always show Aloha. I guess it's very similar to Japanese hospitality and that's what ties in both cultures for us… and then for us to incorporate that into our shop.
Rapid Fires:
What are you listening to right now?
We've been listening to a few genres lately, from ambient, jazz, house to dream pop. Some of the artists we're currently listening to are: Hiroshi Yoshimura, Masahiro Sugaya, Yumi Zouma, Godriguez, Chaos in the CBD, Nation of Language, and Brijean, to name a few. 
What are you reading right now?
Currently finishing up Crying in H Mart. I know, kind of late, haha! I can definitely relate to this book. From Michelle Zauners descriptions of growing up with a Korean mom, her stories of eating and making Korean foods, to the loss of a family member that was cut too short. 
Where is your favorite place in town or in the country to go, to recharge, reset, recalibrate?
Any surf spot on the north shore and Ala Moana Bowls on the south shore. I try to get in a surf every morning to reset, recharge, and recalibrate. I've been surfing pretty much my whole life, so ocean therapy is a must for me! 
What brands (either that you carry, see from afar, or are local to Hawai 'i) that are inspiring you right now and that we should keep an eye on?
We would like to bring in more handmade ceramic pieces. We currently work with David Yamaguchi who makes some awesome pieces for our shop. We would also love to get some Canadian ceramic pieces one day, maybe from Kenta Goto?