Chapter 1 /
Sharing Stories
Chinatown Today
Words: Talya Wong
Interview: Brooke Xiang (President) and Kelsey Lee (Vice President) of Chinatown Today
Images: Carson Kwok (@ckwoklet) and Jawn McClenaghan (@jawnphoto)
Storytelling is an extraordinary mode of learning and sharing experiences. At Chinatown Today, storytelling is harnessed and used as their primary tool to highlight local businesses, people, and their community in order to amplify the essence of Chinatown's culture. By acknowledging the value of its history, this non-profit organization relies on their intergenerational presence in order to thoughtfully direct and grow this space into an inclusive and safe environment while keeping in mind their roots; a community built from discriminatory settlement. Stories are collected from folks of all ages and perspectives, embodying a hybrid of modern and historic experiences. Publications can be found as e-versions online, or purchased as physical copies from Massy Books or Chinatown Wonders.
Check out the full interview below that we were grateful to have with two insightful and thoughtful humans, Brooke Xiang and Kelsey Lee, the President and Vice President of Chinatown Today. 
OCIN: What is the vision for Chinatown Today?
Chinatown Today: Chinatown Today endeavours to create spaces and opportunities where Chinatown's knowledge holders are able to share their stories with the wider community. Stories are what make up the history, culture, and wisdom of who we are as diasporic communities, and these stories and those who share them are part of Chinatown's intangible heritage, which we aim to preserve and protect. 
OCIN: What empowers you about being Asian? 
Brooke Xiang: Empowerment is such a complicated word to work with. For me, as a first generation Han-Chinese immigrant, being Asian in Vancouver means being a settler of colour on unceded Indigenous lands. In this context, empowerment comes from knowing that although I have been indoctrinated in colonial systems built on white supremacy, it doesn't stop me from actively unlearning and speaking out about these racist systems, while seeking out ways of foster relationships with racialized and marginalized folks of all backgrounds.
Kelsey Lee: When it comes to being Asian and occupying unceded Indigenous territories, I am perpetually foreign. For me, empowerment is labour-intensive; my experience is one of reconciling with Indigenous peoples and my settler history, and recognizing and unlearning racism, white supremacy, colonization, and intergenerational trauma. That means critically unpacking my family's ongoing occupation on the unceded, traditional territories of the Musqueam, Squamish and Tsleil-Waututh, and our settler history on these lands and historically those of Songhee, Lekwungen, Ohlone, Ramaytush and Muwekma. I have to constantly work at negotiating the hyphen in being Chinese-Canadian, and investigate and interrogate the ways in which I might be upholding racist, colonial power structures and seek to dismantle them. 
OCIN: Describe the power of storytelling and how it inspired the birth of this organization. 
CT: Chinatown Today first came to be in 2016 when our founding president, Louis Lapprend, built a website of the same name to share news and events about the neighbourhood so others could engage with the neighbourhood. Since the beginning, our existence as an organization has always been inspired and driven by the need to create spaces in which folks with connections to Chinatown can tell their stories. As members of the Asian diaspora, we come from long lineages and histories that are not always recognized or written for ourselves, with deep collective knowledge of who we are and where we come from. We share and tell stories because we believe they ultimately hold the kinds of wisdom needed to build the foundations of a more equitable and inclusive society, that sees each individual and community as ones of importance.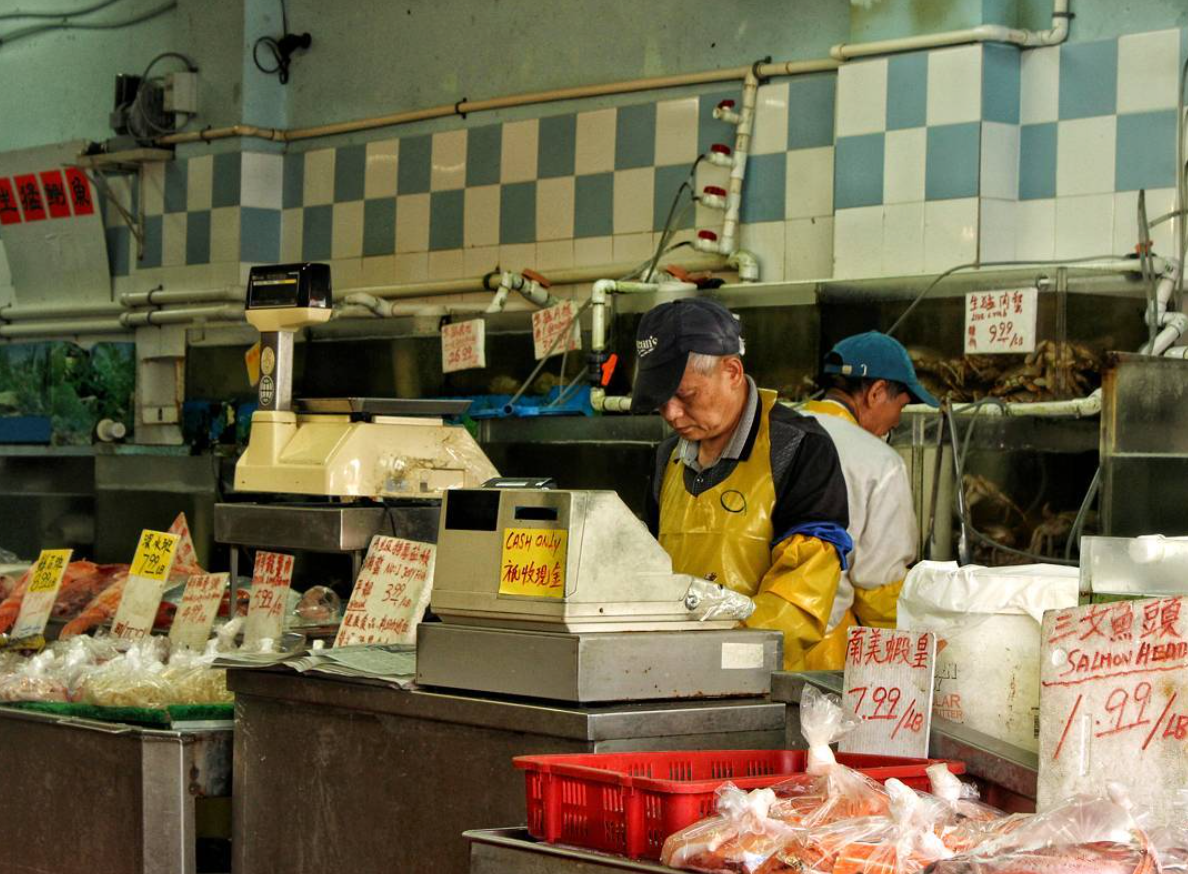 OCIN: If you had to choose, what is one sentiment that you wish everyone knew about Chinatown?
CT: Chinatown is not just a physically marked space of Other-ness; Chinatown is also people and community. Additionally, throughout its history, Chinatown has never been a space just for those of Chinese descent. Vancouver's Chinatown was formed as a direct result of forced discriminatory settlement at the hand of larger white society; early settlers of colour, both Chinese and non-Chinese alike, were unwelcome in other parts of the city. However, the people confined to this space were able to organize themselves in networks of solidarity, building businesses, homes, camaraderie, and an echo of life in distant homelands. 
OCIN: In one word, how would you describe the essence of Chinatown – past and future? 
CT: It's important to us at Chinatown Today to recognize that Chinatown's history is made up of stories of resilience, vitality, oppression, and discrimination from diverse communities of colour, and not just folks of Chinese descent. It would be an act of disservice to the people and communities that have called Chinatown home over the years to reduce their dynamic and vastly different experiences to a single word. 
OCIN: What's a fond memory that you experienced in Chinatown that helped shape you? 
BX: My fondest memory of Chinatown is just being in the space and saying hello to the elders as we pass each other in the streets. Immigrating with my parents as a child meant I didn't grow up spending a lot of time with my grandparents and my great grandmother, whom I love and admire dearly. I like to think that when I take the time to greet the elders around me with kindness, there must be others who are looking out for my grandparents in the same way, no matter where they are in the world.
KL: One of my fondest memories of Chinatown is coming home after school as a child to my Poh Poh, who would promptly tell my brother and I in Cantonese to drop our backpacks on the floor and put our shoes back on, because Chut Yee Poh was on her way over and we were going shopping in Chinatown (oh, and that we needed to wear a thicker jacket because the ones we wore to school were not sufficient enough). These after school trips to Chinatown weren't regularly occurring trips, but really special moments I shared with two matriarchs in my family, who navigated through the world with strength, humour, grace and wisdom, just happy to simply be together. 
"Chinatown is not just a physically marked space of Other-ness; Chinatown is also people and community."
OCIN: What's the best way for people to support Chinatown Today and Chinatown stories? 
CT: The best way to support Chinatown Today is to support Chinatown. In particular, organizations that provide the linguistic, cultural and educational resources and support for folks living in Chinatown like low-income Chinese seniors such as the Yarrow Intergenerational Society for Justice, hua foundation, Youth Collaborative for Chinatown, and others all deserve your support. You can also support Chinatown by giving your business to Chinatown shops. This list is far from complete, but between fresh produce and hotpot meats from Carley's and Sunrise Market, frozen dim sum from Kam Wai, ready-to-eat buns from Sun Fresh, New Town Bakery, The Boss, and Maxim's, takeout meals from Kent's Kitchen and Chinatown BBQ, and house plants galore from Bamboo Village, Chinatown businesses are ready to meet your daily needs.
Accounts and Chinatown restaurants to support:
@yarrowsociety (yarrowsociety.ca)
@huafoundation (huafoundation.org) 
@yccyvr (ycc-yvr.com) 
Carley Quality Meats Ltd. (296 E Georgia Street, Vancouver, BC V6A 1Z6) 
Sunrise Market (300 Powell St, Vancouver, BC V6A 2Z2) 
Kam Wai Dim Sum (249 Pender Street East, Vancouver, BC V6A 1T8)
Sun Fresh Bakery (245 Keefer Street, Vancouver, BC V6A 1X5) 
New Town Bakery (148 E Pender Street, Vancouver, BC V6A 1T3) 
The Boss Bakery & Restaurant Chinatown (532 Main Street, Vancouver, BC V6A 2T9) 
Maxim's Bakery & Restaurant Chinatown (257 Keefer Street, Vancouver, BC V6A 1X6)
Kent's Kitchen (232 Keefer Street, Vancouver, BC V6A 1X5) 
Chinatown BBQ (130 E Pender Street, Vancouver, BC V6A 1T3) 
Bamboo Village (135 E Pender Street, Vancouver, BC V6A 1T6) 
OCIN: This year's theme for International Women's Day is to choose to challenge, to change. As leaders in the Asian community, what are you choosing to challenge? 
CT: Challenging race and gender-based violence doesn't always come as a choice for racialized communities, but simply as a condition of our existence. In our collective fight for a more equitable future, those whose voices and ideas need to be heard the most are often the ones that have been silenced for the longest. As such, it's important to the Chinatown Today team that we continue to center and bolster the voices of those who have stories to tell and wisdom to share, including Black women, Indigenous women, women of colour, and our elders. In doing so, we hope to challenge racism, misogyny, and more importantly, complacency in the face of these oppressive systems that harm our most vulnerable, as a community.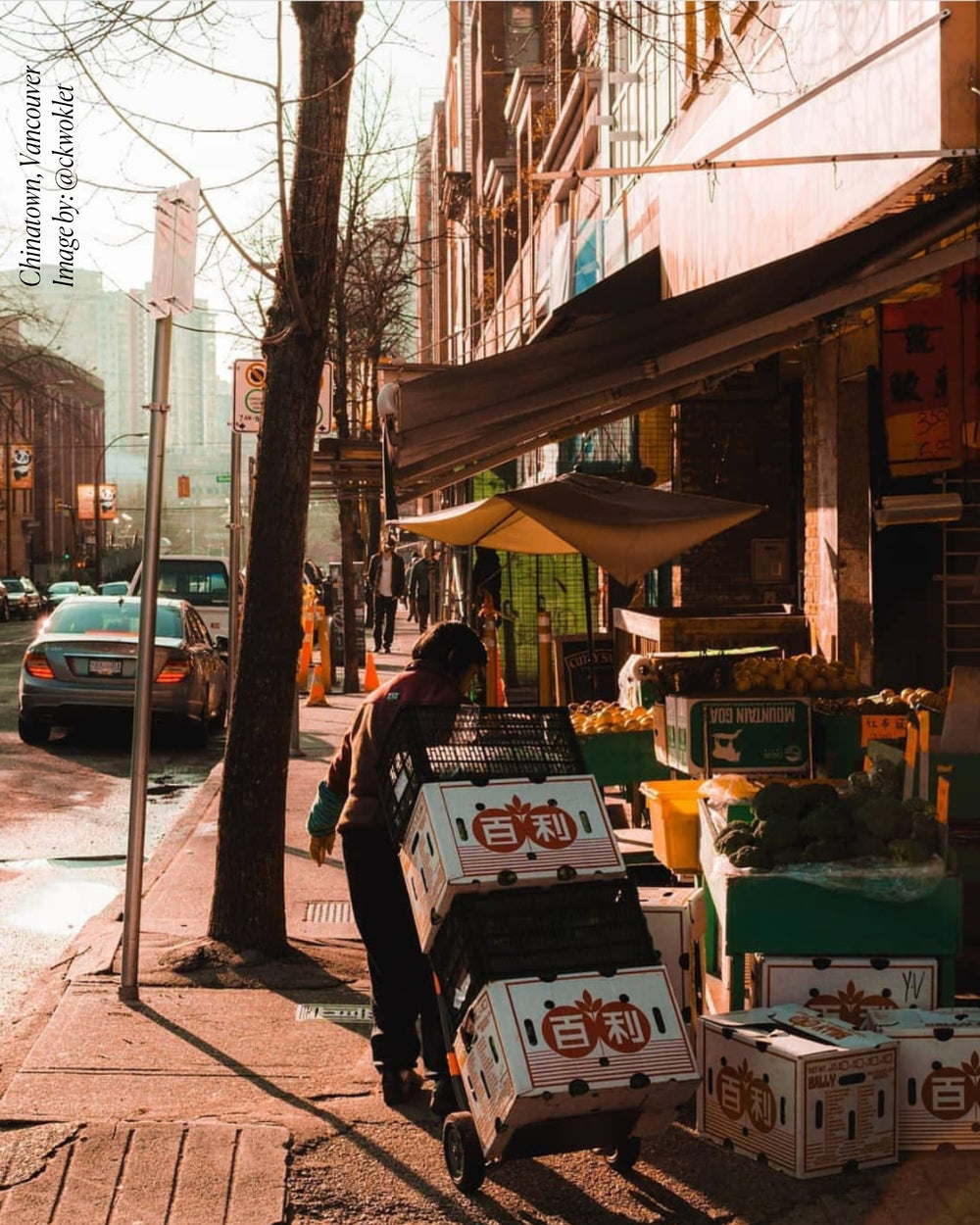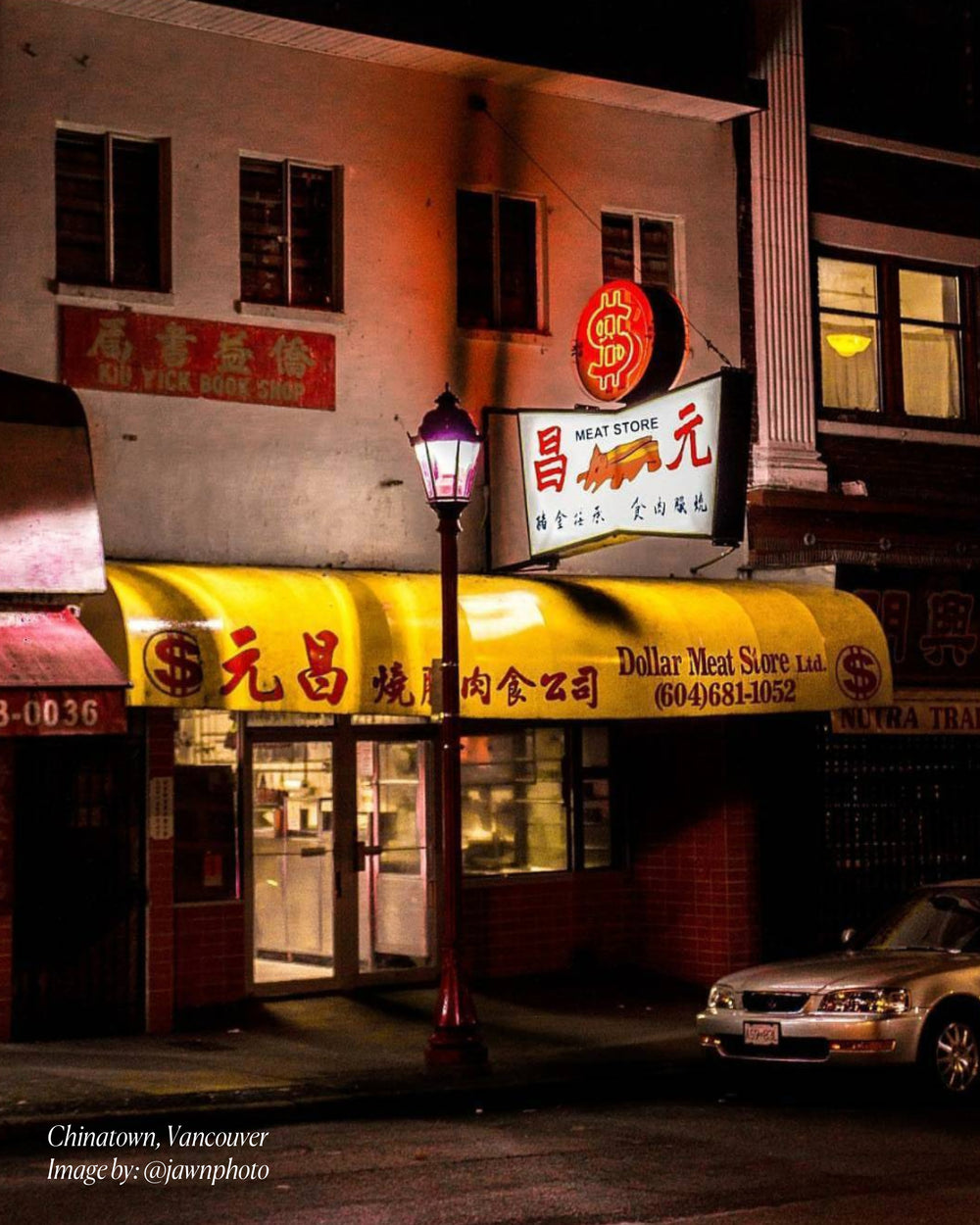 Please follow and support the important and vital work that Chinatown Today is doing. Also, make sure to read the rest of our Incredible Humans series, spotlighting the voices of five incredible Asian women sharing the diversity and power of the Asian experience, through their lens: Natasha Jung, Patricia Lagmay, Michelle Mishina, Stella Kim, and Sophia Li. Head to our IG to see how these stories are supporting another non-profit we admire, Yarrow Intergenerational Society for Justice.