Chapter 1 /
Sharing Stories
Destination: Somewhere Sunnier at our Summer pop-up
A reflection on our Summer pop-up shop: Somewhere Sunnier – July 21-23, 2023
Words: Courtney Chew
Photography: Melanie Choi
This past July 2023 we hosted our largest pop-up to date. Thanks to our gracious friends at Vancouver Running Co. / Run As You Are, we took over their 1000 sq. ft. retail space in the heart of Kitsilano neighborhood in Vancouver for three days to build out a vacation-inspired, swim and ocean concept shop that we called "Somewhere Sunnier. 
Somewhere Sunnier was our immersive pop-up shop filled with shopping from local and global vendors that we curated (primarily BIPOC and/or female-founded), a welcome night event, a morning beach-clean up, a massive giveaway in-store, and product exclusives.
We also invited our friends at Surfrider Vancouver and Surfrider Canada to join us, and together, designed "Protect What We Love" – an ocean education installation that included vignettes using materials found during our local beach clean-ups, incredible eye-opening stats in acknowledgement of Plastic Free July, and an orca handmade from thousands of cigarette butts found along our shorelines. 
This was our largest pop-up experience that we've put together to date, and as always we were left feeling extremely grateful about the community we've created and the collective we get to be a part of. A lot of work goes into organizing these events down to the smallest detail, and it's humbling and encouraging when our community takes the time to be a part of it: whether it's visiting us in the shop, taking photos, or even sharing it with others. We appreciate you and notice all the little things you do – it really means so much to us.
The biggest thanks goes out to our collaborators that are always down to support without any hesitation, our amazing vendors that trust us to represent them and their brands, and to our small but incredibly mighty OCIN team, without whom, none of this would get to be shared with all of you.
Until the next one.
Much love,
Courtney + Team OCIN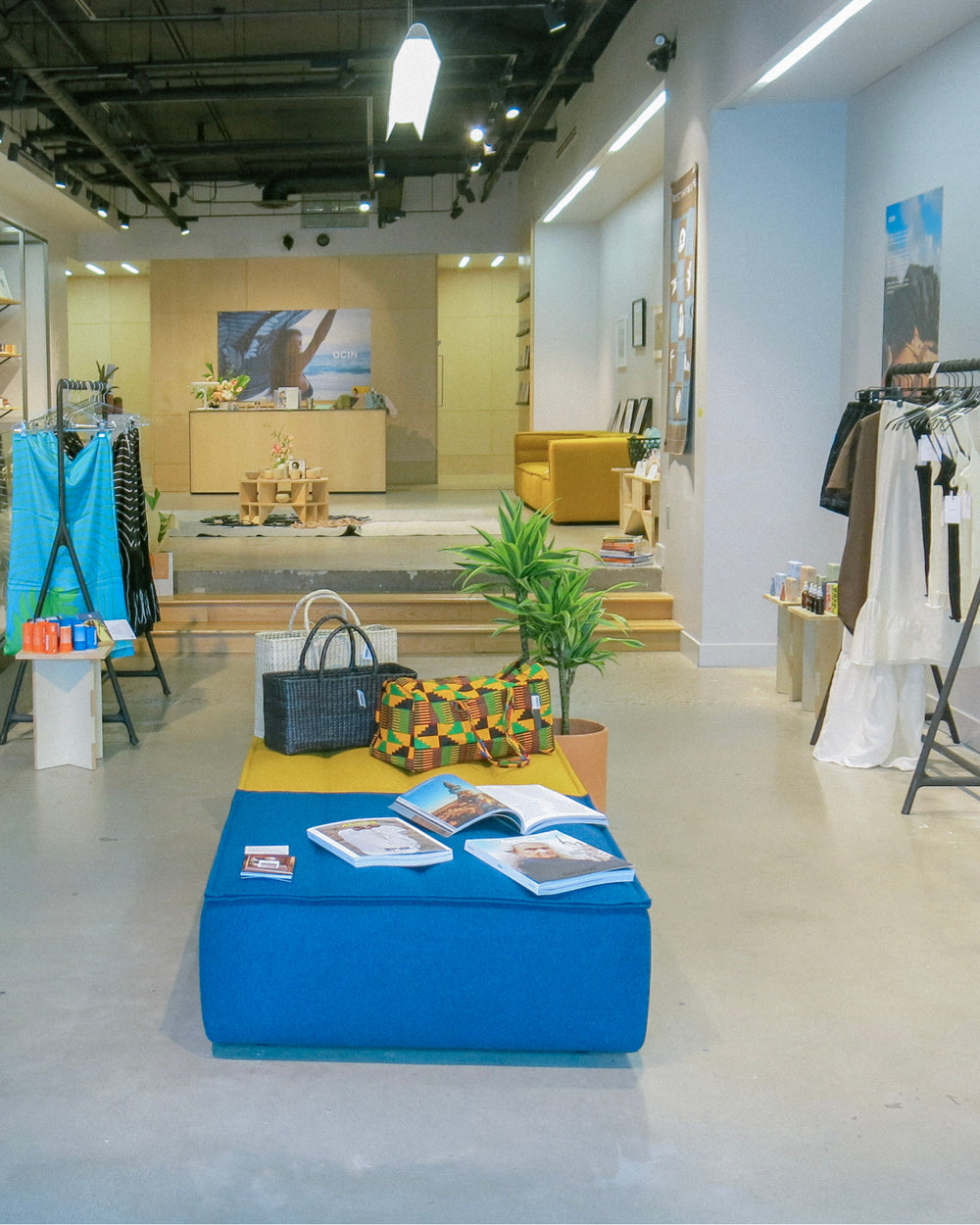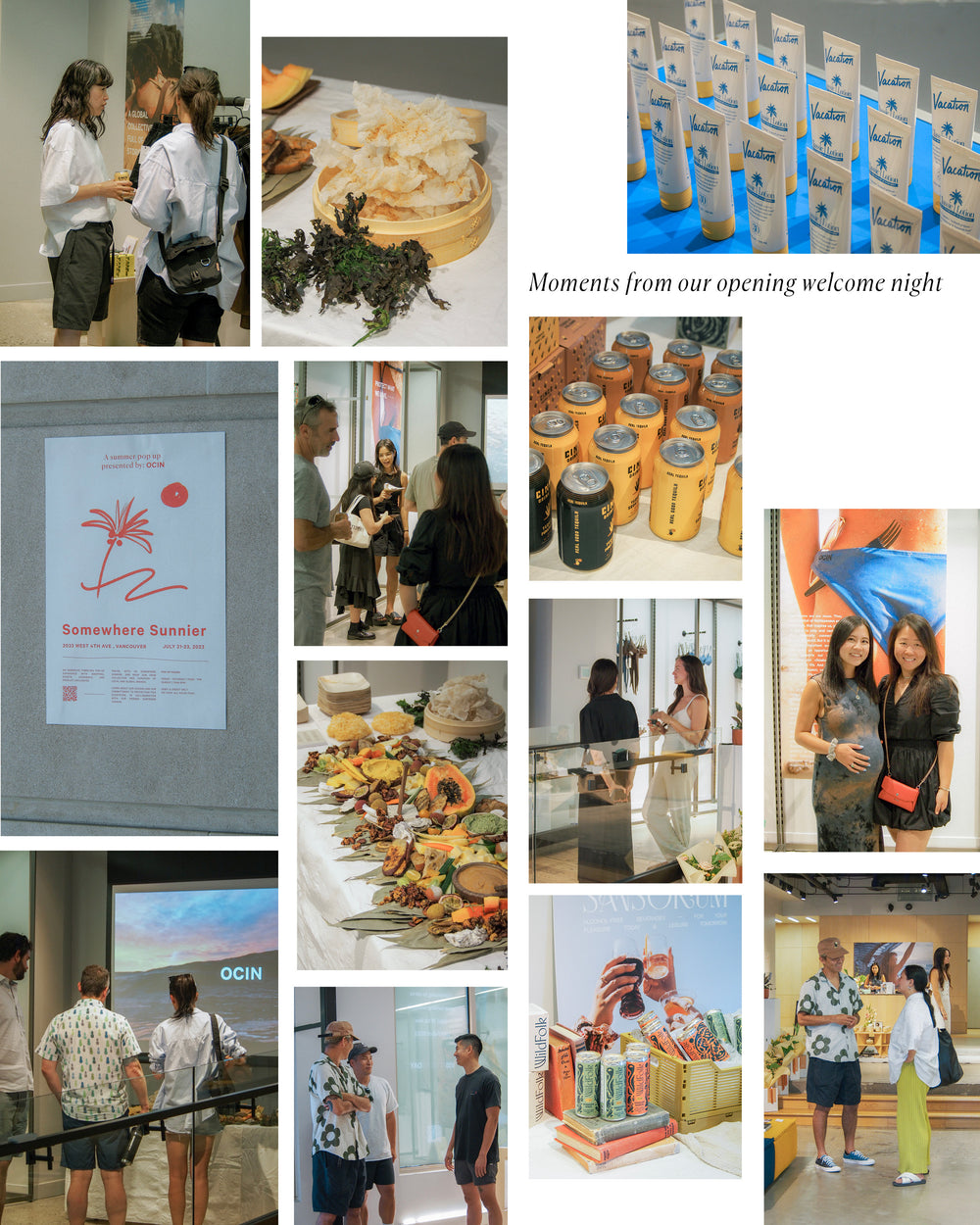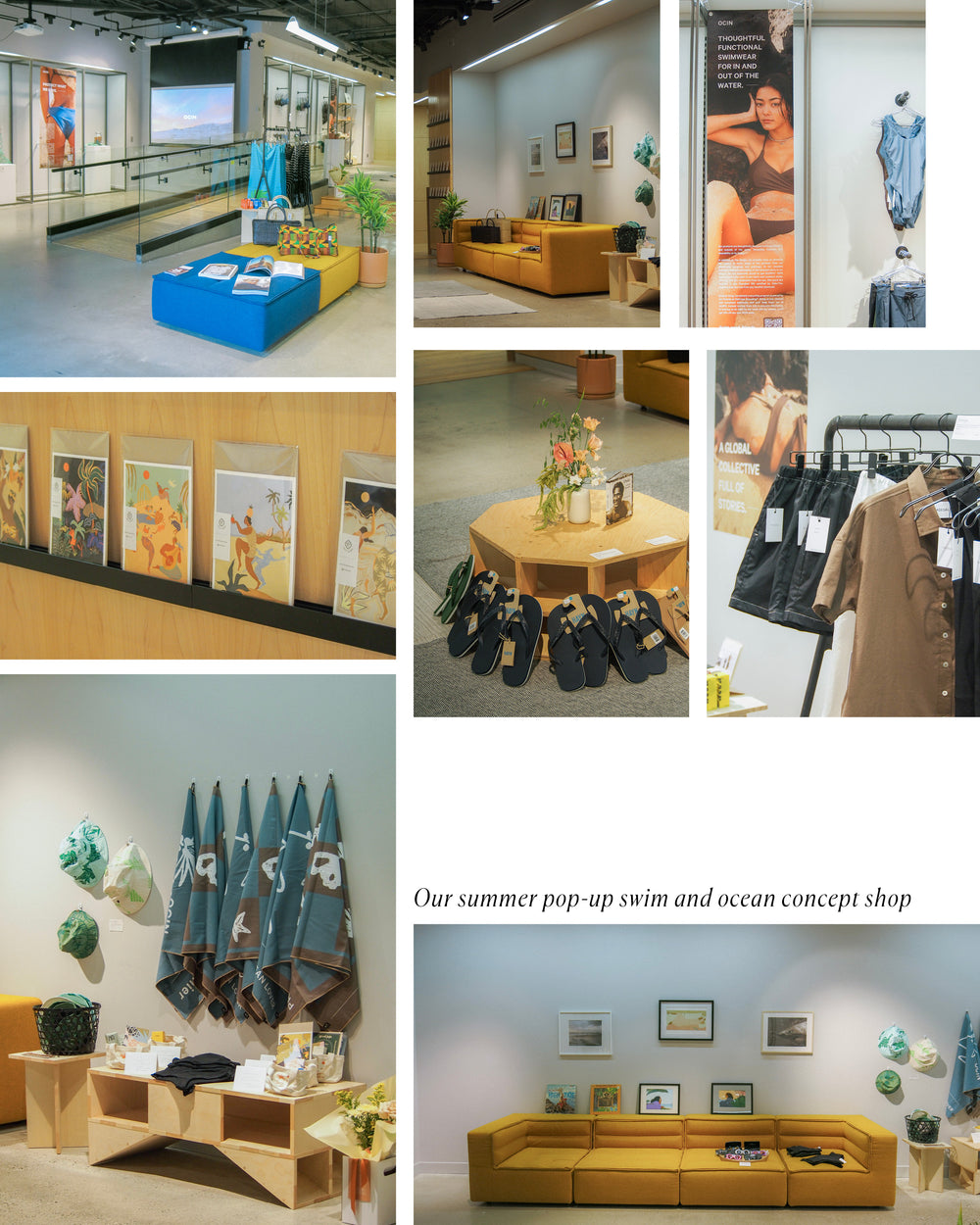 Our list of friends and collaborators who joined us Somewhere Sunnier:
Surfrider Vancouver and Surfrider Canada
Sansorium, Cinco Drink Co., Kikan Catering Co.
Part & Whole and Sage Lim 
Pradegal, Forah, Sig on Smith, Hayn, Human Essentials, Before, Obakki, The Wilds, Mornings, Bisous Beads, Salvage Public, Sons and Daughters, Arty Guava, Celsia Floral, Tohgei Ceramics by Kenta Goto, OCIN x Slowtide, Vacation Inc.