Chapter 1 /
Sharing Stories
A launch to remember
Words by Courtney Chew 
Photography by Agnes Ciaciek
August 30 will forever be a memorable night for us. It was our official launch date of the brand and when we finally were ready to share OCIN.CO and OCIN.CA to the world. But it was also a celebration of our community with some of the best people, in our home city, Vancouver. 
And a celebration is nothing without great food, great drinks, great music, great people, and great vibes all around. Not to mention a little tropical heat, the wildest banana trees, and a swim activation to really get it feeling like paradise. 
The warmest thank you to our team, partners, vendors, and all of our guests, who made our OCIN launch an absolutely stunning evening and so much fun.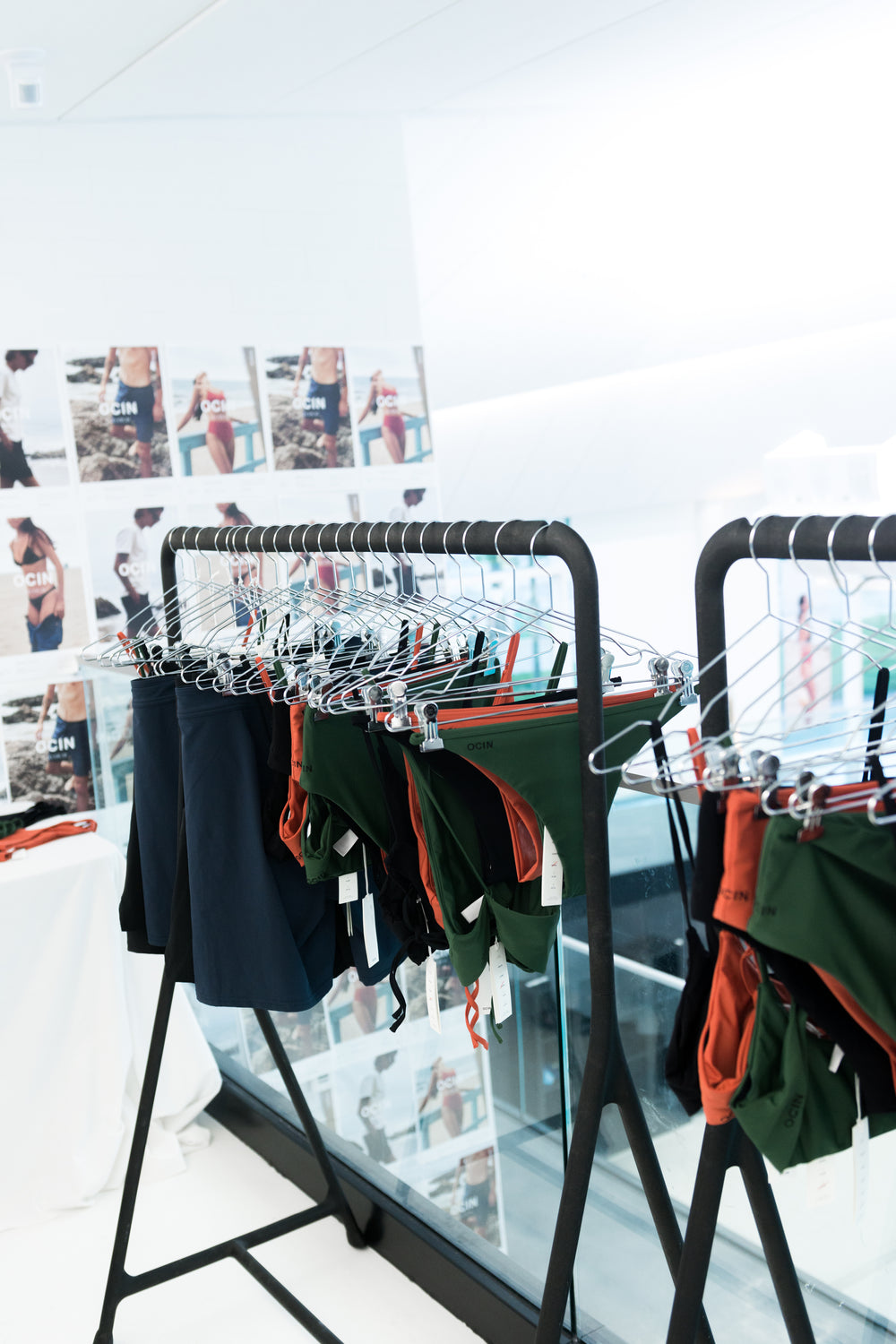 Guests enjoyed light snacks by Juno Kim Catering, including the most unreal dessert; Tart shell with fizzy, citrus marinated fruits, whipped yogurt and red veined sorrel. 
We created custom OCIN tumblers for our guests to serve our version of a Clover Club. Created by one of the most talented bartenders in the city, Tristan Ley, we did ours up with seasonal berries, a local vegan foamer and Botonist Gin. Beer was provided by a Vancouver brewery, Parkside, and water by Just Water - both, being fellow conscious brands actively doing what they can to contribute to and generously inspire within their communities.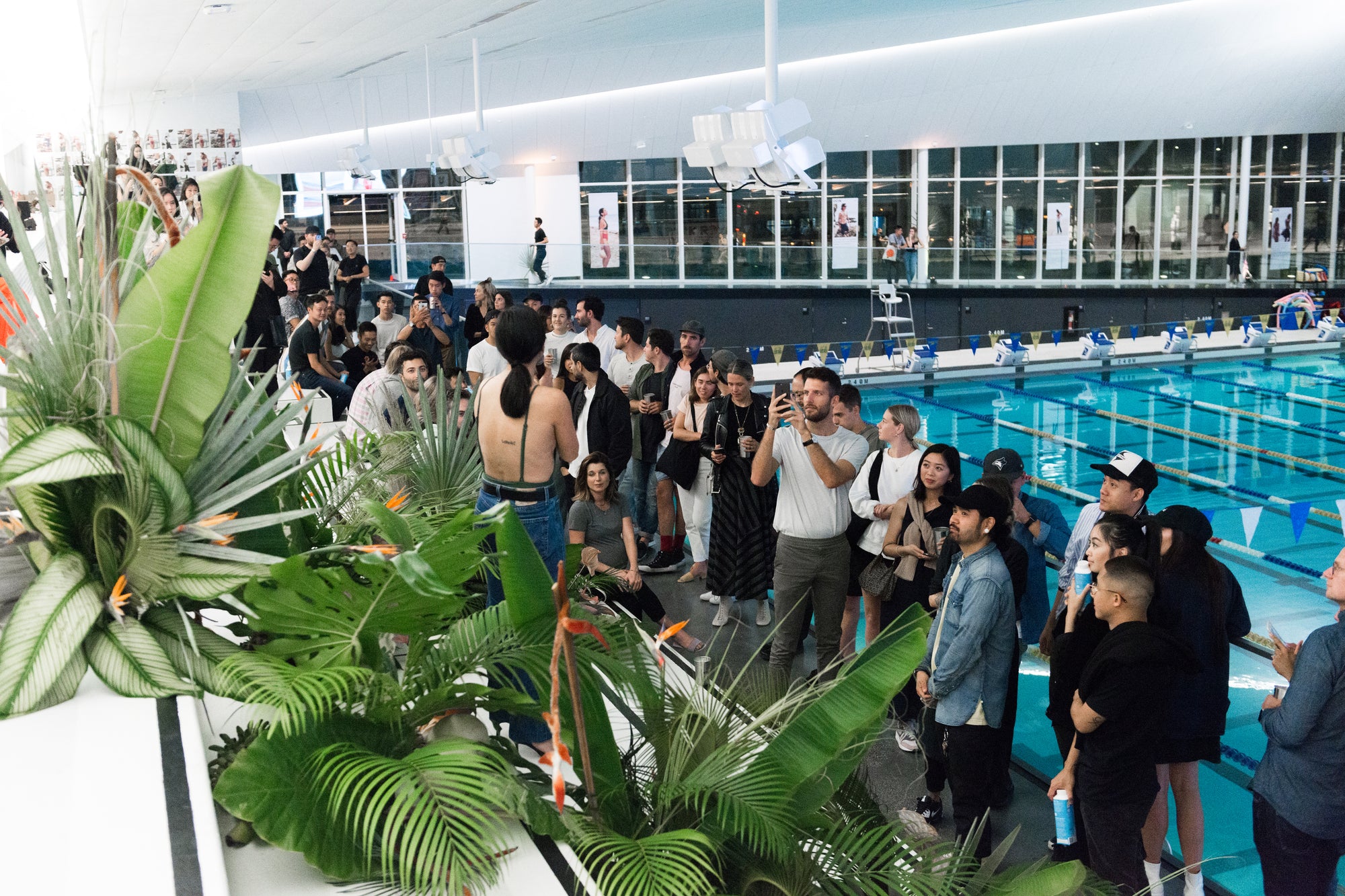 Our vision came true in the details; from the beautiful poolside venue at the University of British Columbia to the flora and palm installations designed by talented lead designer at Hana by Celsia Florals, Carl Ostberg. 
The mood was set with tropical tunes curated by our friend Nicole Chew, complemented by a video edited by director Dylan Maranda and a swimming activation featuring UBC Varsity swimmers and our OCIN suits, in action. 
But the real VIP's were the guests - our close friends and family that kept the positive and excited energy going all throughout the night. 
Truly one for the books and the perfect way to start our story together. 
OCIN is something that we truly believe in and we are so humbled that you are all here, believing in it too.
Check out our Instagram for more images from the evening. 
All the thank you's to: Allison, Nicole, Jaelem, Ashiyana, Anna, Amy, Chris, Lisa, Juno and team, Tristan and team, Carl and team, Agnes, Dylan and the UBC Aquatic Centre.