Chapter 1 /
Sharing Stories
A conversation with Hayato Koshizuka of Kamuy Vintage
Words: Talya Wong and Courtney Chew
Interview: Hayato Koshizuka of Kamuy Vintage
Photos: Miriam Brellenthin
Hayato Koshizuka is an OCIN friend and planet lover who has grown alongside the ever-changing climate of fashion thrifting and vintage sourcing for over two decades. Having travelled from Japan to Europe to the United States and now Canada, Hayato has accumulated a rich understanding of how second-hand shopping and fashion not only varies over cultures and time, but also how fundamental the act of recycling and reusing clothing is for our planet and sense of self. In a world where mass production continues to generate at alarming rates and consumption practices are expended at a similarly frightening pace, Hayato's experience sourcing pre-loved goods has shifted his relationship with clothing, himself, and the world. Years later, Hayato has now completely adapted a wardrobe that is exclusive of thrifted vintage pieces. This decision, in tandem with a life-long journey of engaging with second-hand fashion has slowed down how he consumes, re-prioritized how he approaches brand name clothing, and has broadened his appreciation for timeless fashion fabrics and designs.
We collaborated with Hayato to launch the first collection of our new program: RE:CURRENT; an ongoing project to create dialogue around our relationship with the things we consume and invest in. When building out the vision behind RE:CURRENT we knew it had to represent our values and dedication to premium products, while showcasing a collaboration of the hearts and hands of our collective. Kamuy Vintage is a local vintage shop founded by Hayato that sources premium, pre-loved goods and perfectly melds the intersection of quality, integrity, and conscious action. The entire catalogue of RE:CURRENT Batch 01 is exclusively curated from Kamuy Vintage, originally sourced by by Hayato himself.
Read our Q+A with Hayato below, and check out his shop Kamuy Vintagelocated in the basement of 321 Cordova Street, Vancouver. @kamuyvintage
Sign up for our e-letter for updates on our launch of RE:CURRENT Batch 01, online on OCIN.CO December 12, 2021.
OCIN: How did you get started in vintage curation? What inspired you to pursue a career in vintage fashion?
Hayato Koshizuka: I started a vintage clothing trade business when I lived in Portland, Oregon as a student over 25 years ago. My friends and I always went to thrift stores, swap meets, flea markets, and visiting dealers to find vintage goods to send back to Japan. We found a lot of vintage Nike items at that time because the Nike headquarter office is located there! 
Pursuing a career in vintage fashion came naturally because I think shopping vintage is a sustainable way to spend money. Vintage clothing comes at a much lower price tag than a lot of similar, brand new items. 
OCIN: Tell us a bit about your journey with vintage over the years. How has sourcing vintage clothing evolved over the years?  
HK: In my earlier years, sourcing vintage mostly looked like scrounging through thrift stores, flea markets, and garage sales until I found something that caught my eye. Since I opened Kamuy Vintage, sourcing has involved a lot more travel in order to look for items to stock up the store. Being able to search for clothes as a job has been very fulfilling for me. Unfortunately since COVID started, I haven't been able to travel anywhere but my friends and contacts in the U.S., Europe, and Japan have been sending items to me. 
OCIN: Explain your vision behind launching Kamuy vintage.
HK: I love finding items that were once loved by previous owners and connecting them to the present. I believe that we inherit these goods and the connection to the past is important.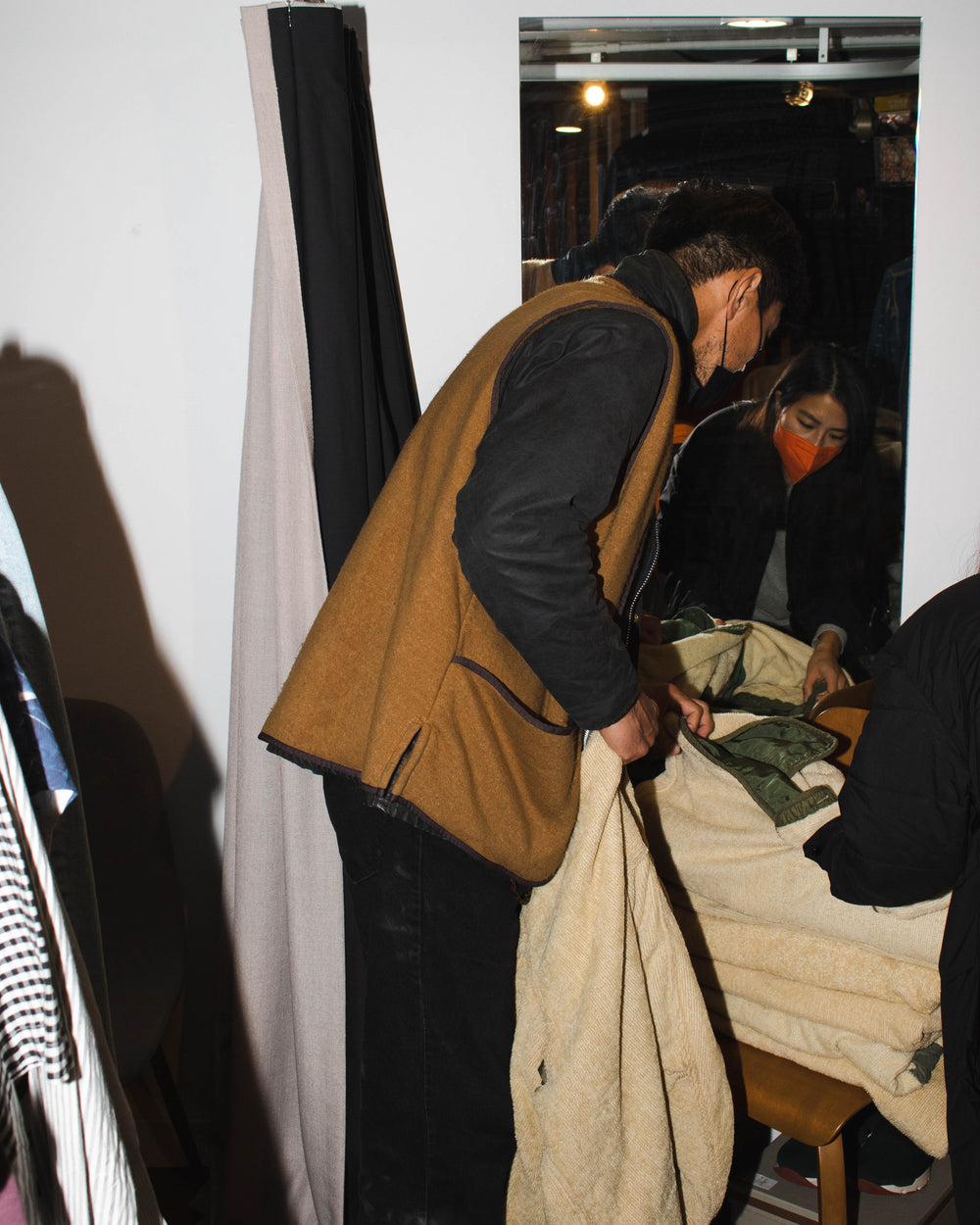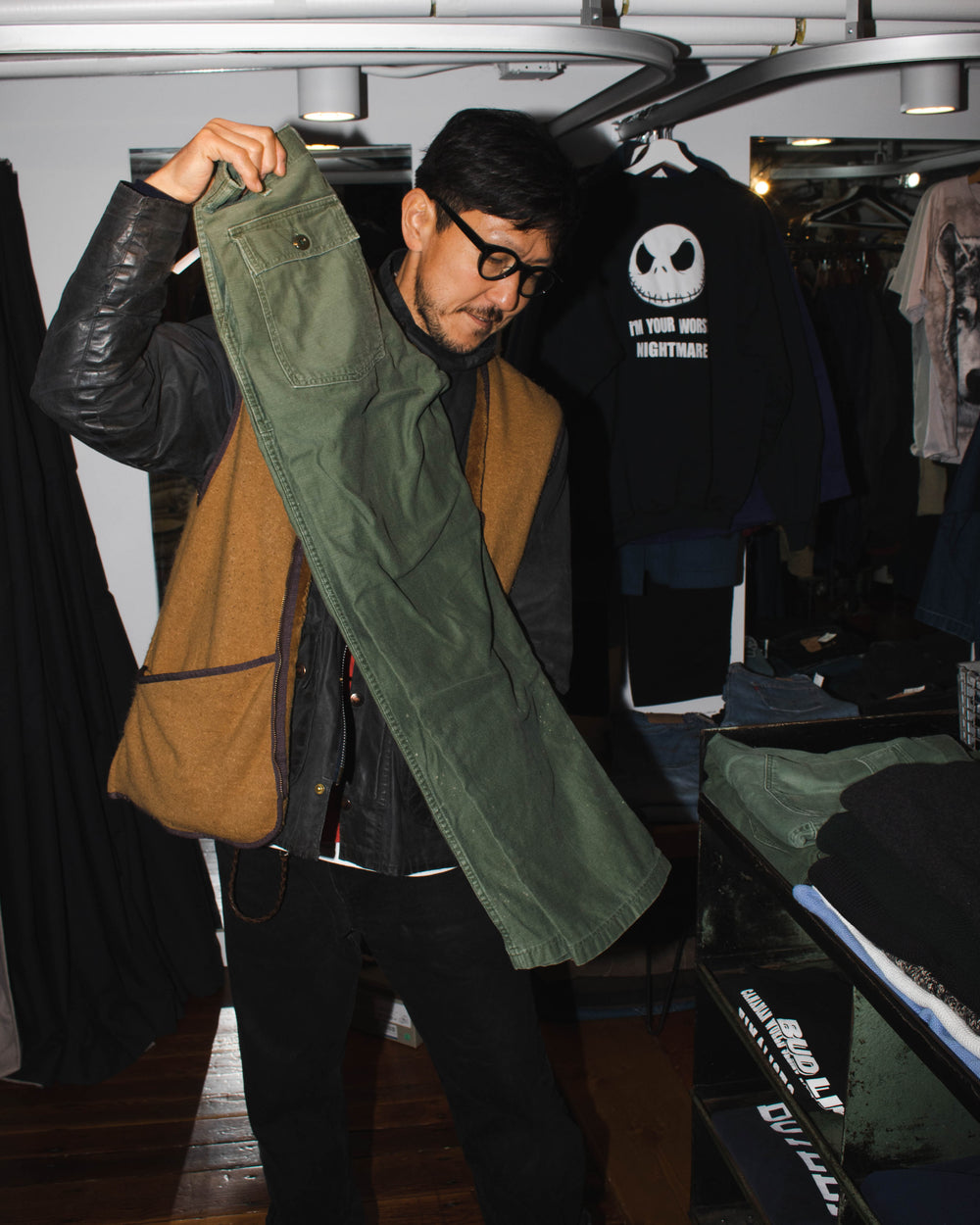 OCIN: How has your relationship with clothing progressed over the years? What is something you prioritize now with your clothing that you didn't before?
HK: I appreciate vintage clothing a lot more now. I've always loved vintage shopping but now I exclusively wear vintage. I used to buy much more new clothing but I now prefer the look and the sustainability of preloved items. I hate the idea of waste, so thrifting is such a great way to continue shopping while still recycling and reusing. 
Another thing that isn't as important to me anymore are brand names. There are so many reliable and respected brands that I love, but my priority is no longer to search for brand names when looking for clothing. 
OCIN: The way we dress is often regarded as a means of expression. How do you think vintage pieces contribute to how people express themselves?  
HK: Vintage pieces are one-of-a-kind items. Anyone can add vintage pieces to their closet for a unique look that still fits to trends of today. 
OCIN: What's next for Kamuy Vintage that we can keep our eye out for?
HK: Hopefully I'll be able to travel soon and get more pieces to offer to our customers at Kamuy and keep them all happy! I also would love to do more pop-ups and meet new people.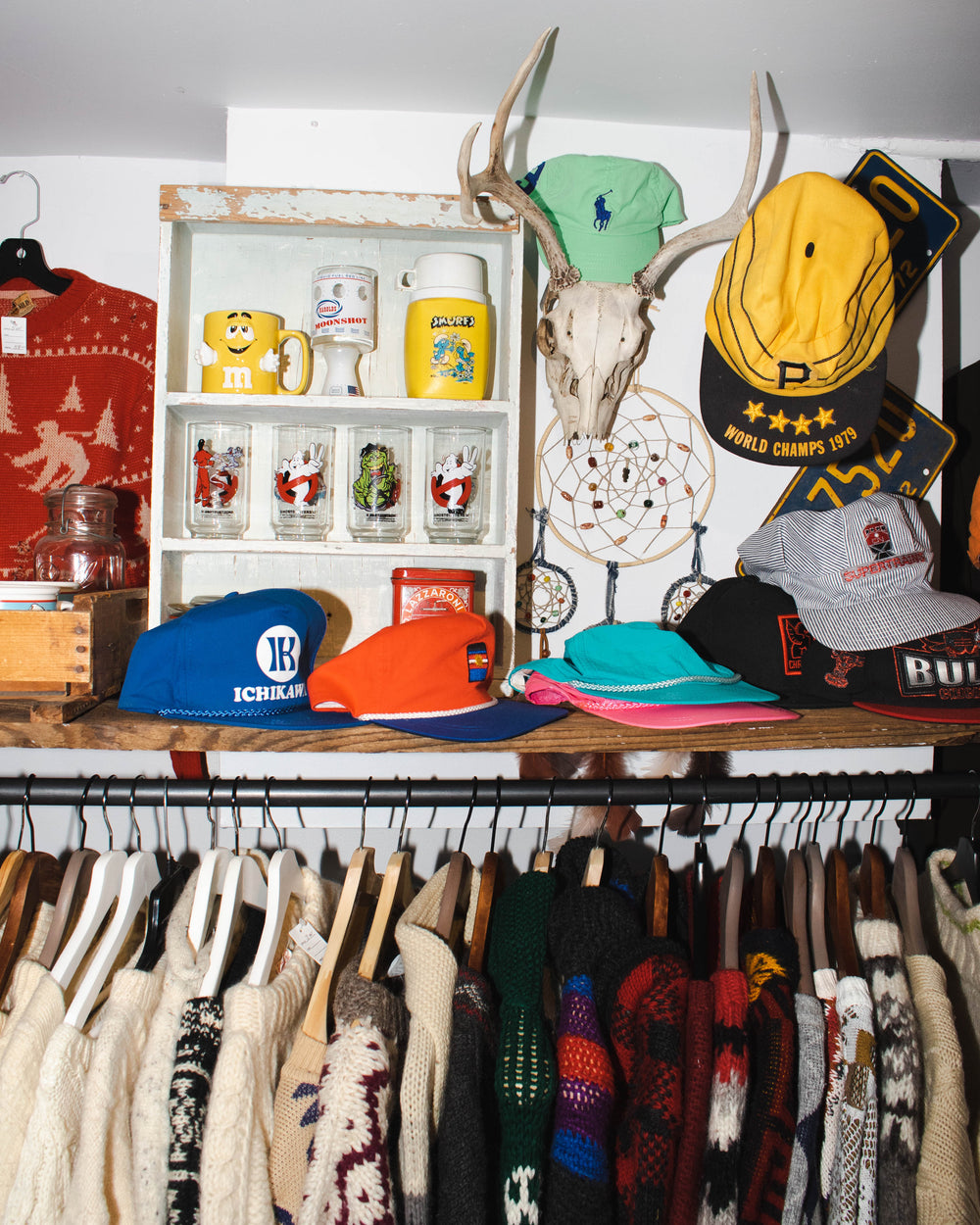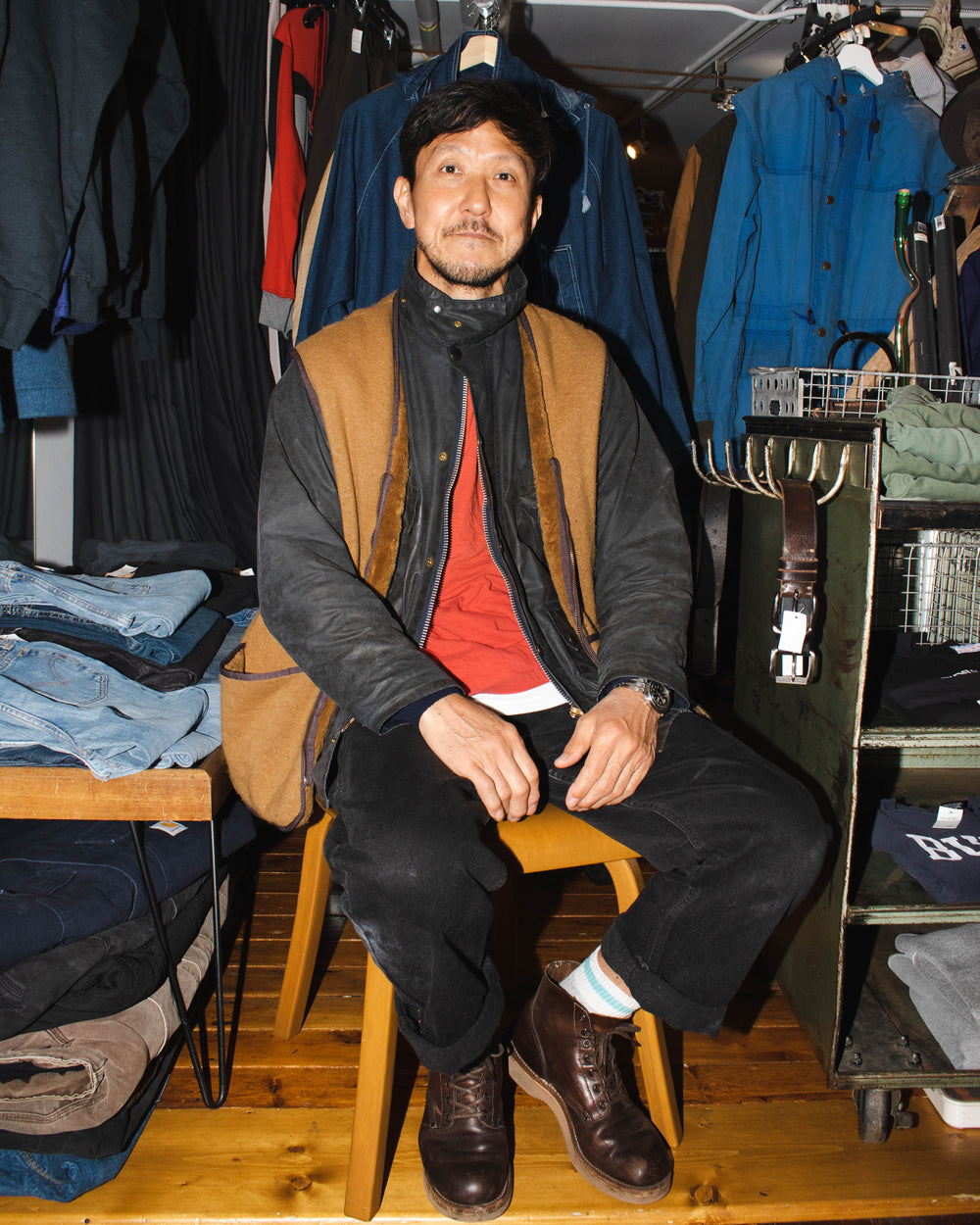 I love finding items that were once loved by previous owners and connecting them to the present. I believe that we inherit these goods and the connection to the past is important.
Rapid fire questions:
In three words how would you describe Kamuy vintage? Simple, cozy, timeless
What's something that can always make you smile, without fail? A smile from others.
Where is a place that inspires you? The mountains
Where or how do you love to spend your free time? My favourite sports include climbing, going to the gym, running, and being outdoors. 
If you pick up and travel anywhere around the world tomorrow, where would you go? Onsen in Japan or national parks in the USA.
What are five essential items you never leave home without or that you take with you on your trips? On vacation, I never leave without my wallet, a book, coffee, sunglasses, and my favourite hat. 
What is your all-time favourite vintage piece that you own? My USMC P44 military shirt used by US Marine Corps in 1944
Your favourite album that you play in your store? Elizabeth Cotten / Blue Hearts ( Japanese Punk ) or Mantra 
Name an article of clothing that you think is timeless. Denim  
Name something (product, accessory, clothing, gadget) that you think everyone should own. A good blue denim jacket