Chapter 1 /
Sharing Stories
A Conscious Conversation
Photography by: Ryan Savella of Arcade Original
Last Thursday, October 10, we had the honor and opportunity to be a part of a panel discussion joined by four other smart and inspiring women and female entrepreneurs at the beautiful Alchemy Works.
Together, with our LA community, we dove into a "Conscious Conversation" - one that unpacked the many definitions that 'being conscious' is associated with, why being conscious matters, what we're doing in our businesses and as individuals through our own immediate actions, and what steps we can all do together, right now.
The evening was lighthearted and fun, while still addressing an important topic that we hoped to shed more light on. We walked away acknowledging how our own choices and conscious actions as an individual, a brand, a company, and a greater community, spans a variety of different areas and industries, and that there will never be a perfect solution. But, by creating a safe and encouraging space to start a conversation together, we are already taking the first step by sharing awareness; the most important step to affecting change.
So thank you to all that came out that night - just by being there with open minds, kind hearts and thoughtful questions, you already changed the world for tomorrow.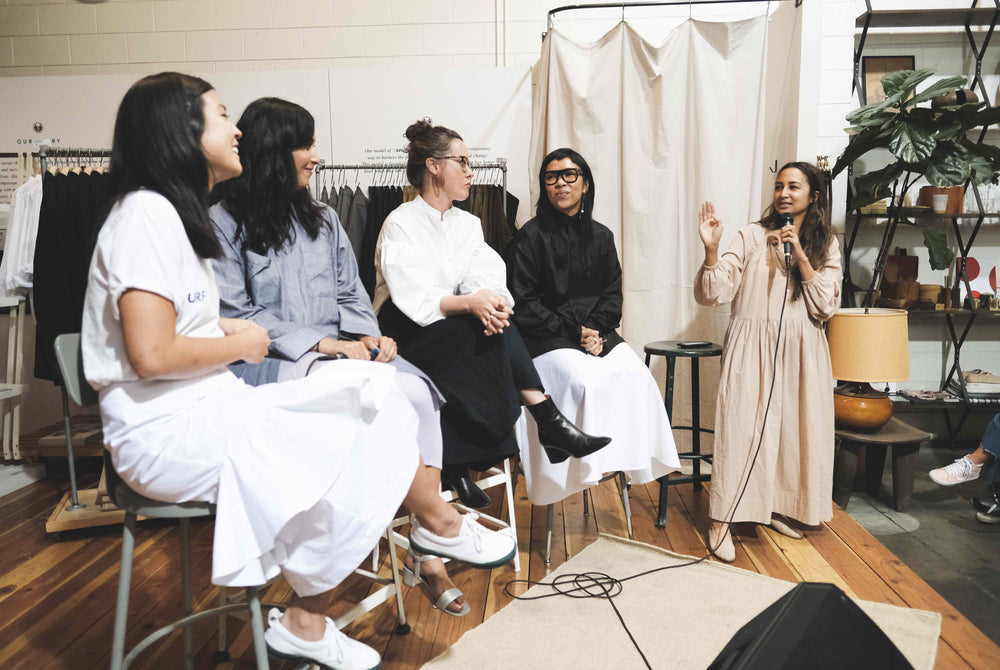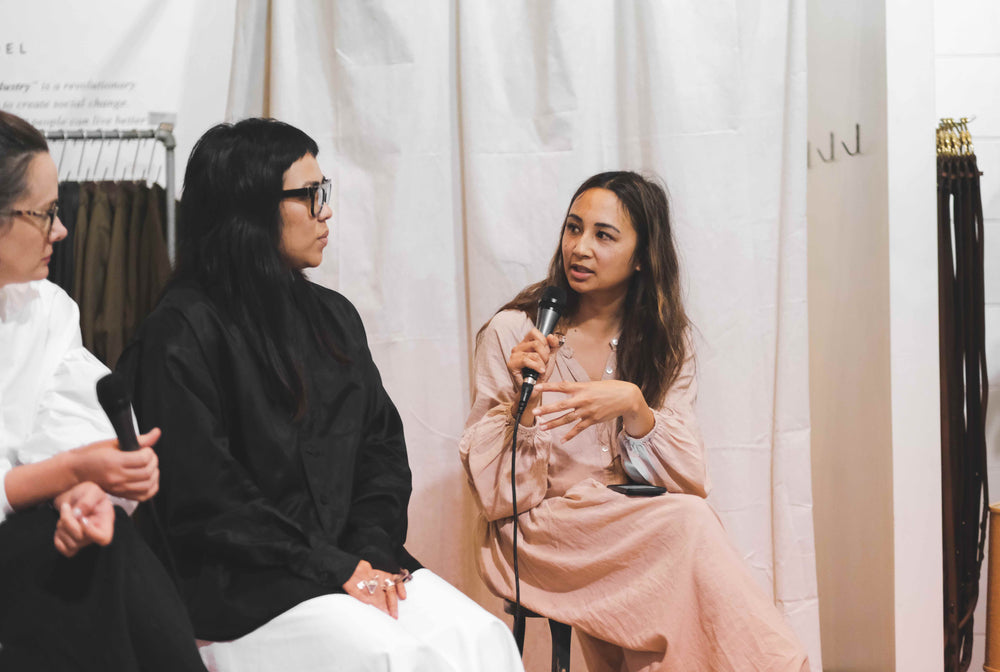 Thank you to our fellow panelists and rockstar women for teaching us, sharing with us, and learning with us.
Alnea – Founder of Toit Voilant and ethical LA manufacturer - Nana Atelier
Whitney – Designer of Whit based out of NYC
Virginia – Conscious consumer and supporter of independent brands
Courtney – Founder of OCIN
Thank you to Adele – founder of Garmentory and our hilarious and gracious moderator for the panel.
And thank you to Lindsay and the Alchemy works team for hosting (and Winc Wine for keeping us hydrated)
PS. We are excited to be at the Alchemy Works space for the next few weeks. Make sure to stop by and check out our Chapter I collection at their Arts District location if you happen to be in LA.
OCIN x Alchemy Works
October 4 - November 4, 2018
826 E 3rd. Street
Los Angeles, California 
For those that are interested we've shared the questions and some of our bite-sized takeaways from our panel discussion, below.
THE QUESTIONS 
1. What does being conscious mean to you?
2. Why is being more conscious about what you're investing in, important today?
3. How are your actions impacting this movement of more conscious consumption and conscious design? 
4. What do you think are some of the first steps we can all take towards living more consciously?
Being conscious means something different to everyone. Our responsibility is finding out what it means to us and how we want our actions and choices to move the conversation forward.
THE CONVERSATION 
• 'Being conscious' is associated with so many terms - sustainable, eco friendly, ethical… etc. Unpack what each term means to you and understand that there are so many layers. Being conscious does not mean being perfect, and instead we need to remove the stigma that striving for perfection puts on everyone because it actually prevents and discourages others from being a part of the movement. 
• Your individual action and impact matters. Starting small is great and is already one step ahead. Start with things that work for you - upcycle, reuse, use reusable bags, cups, tupperware when you can, volunteer at or follow a conservation organization that resonates with you, invest in brands and pieces that are versatile, quality, higher investment, functional and will stand the test of time. 
• If we can each understand and recognize that individual actions - the good and the bad - are extremely impactful, we can then make the choice to do better.
• Learn and surround yourself with others that are leaders or key resources in being a conscious consumer, or a conscious brand.
• Find a common thread or a passion and use that as a motivation to involve and enrol others in the conversation.
• Do the research for yourself to get a more well rounded perspective, especially when it comes to the topic of ethical manufacturing. Our perception of ethical manufacturing is often dictated by the stigma associated with the countries or cities that are listed to the tag of the garment, but if we dug a little deeper we might find things that surprise us. 
• Tap into love and respect. If you love something, you'll find more reason to care for it and protect it.
• Keep talking about it - share share share and spread awareness. Awareness is the first step to actioning any problem that comes our way, and we can do it better when we do it together.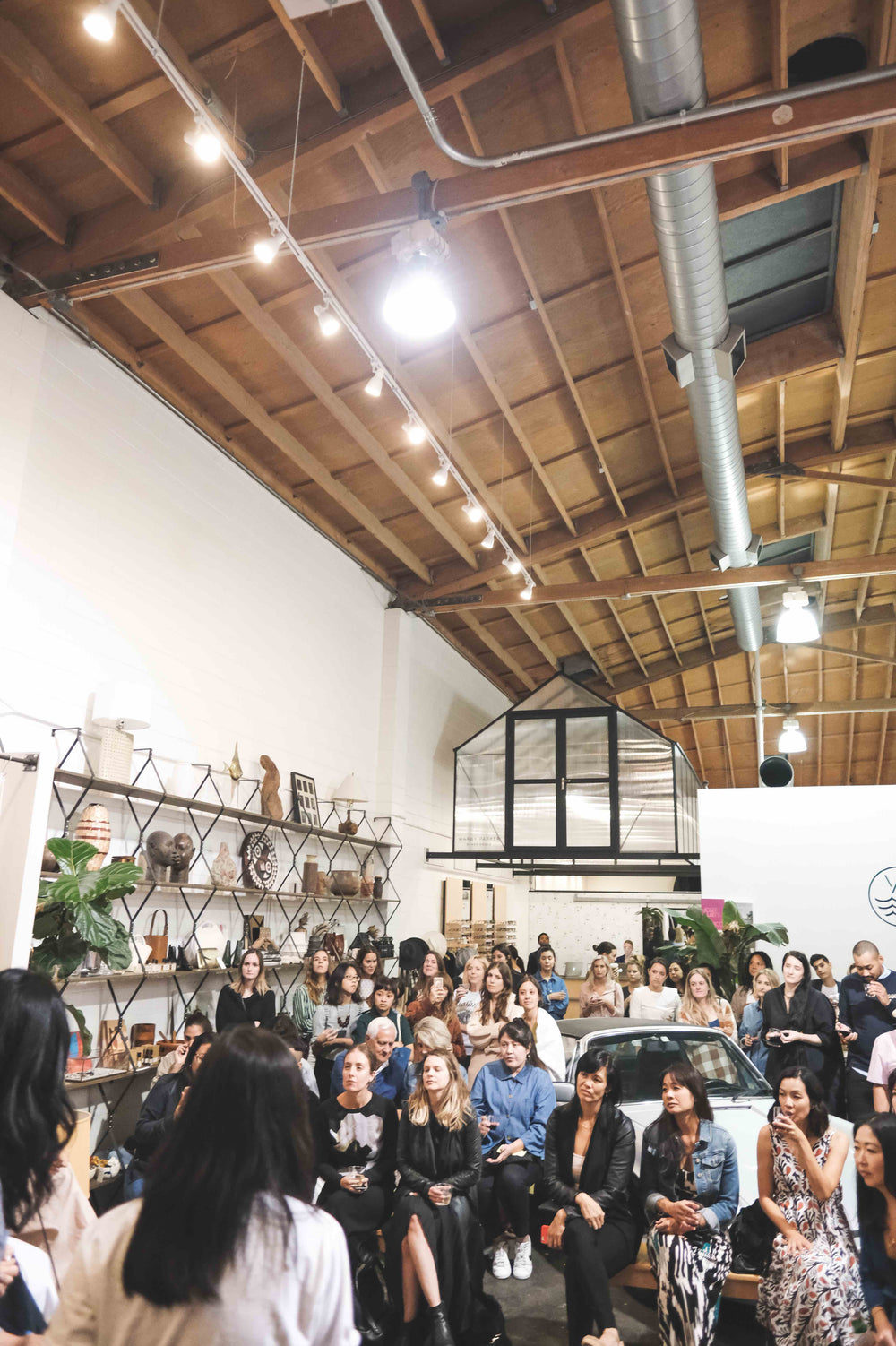 Let's keep the conversation going - share on your Instagram stories and tag us with your thoughts on what some of these mean to you. We'd love to hear what you think. 
@ocin #ocinlimitless.