Chapter 1 /
Collective
John Larigakis
Words by: Courtney Chew
Photography: Courtney Chew
There was one illustration that caught our eye this year – a huge wave full of plastic debris and waste – that we stumbled across on Instagram and really made us stop. The piece so perfectly and simply communicated the ocean–plastic concern in one image, and we were immediately compelled to learn more about the artist.
John Larigakis, is an illustrator, a designer, an award-winning art director, as well as an entrepreneur, co-founding a sustainable cricket protein bar, Coast, who also happens to be a local hailing from our same city, Vancouver.
We had the chance to visit John at his home and chat about how his career in advertising took him into illustration, how the West Coast and travel inspires his work, and why it's important to empower people to do things that spark the light in them.
We also collaborated on three custom OCIN x John Larigakis illustrations, highlighting our relationship to the earth and the oceans, and the impact that we leave behind.
See the custom pieces and get to know this creative inventor, illustrator, and OCIN human, below. For prints, check out the link below.
CC: Tell us a bit about your journey into the creative industry and what intrigued you about this path. 
JL: Since I've been able to walk, I've had a pencil in my hand. I've always loved to draw and come up with ideas. In high school, I thought that I wanted to be either a painter or an architect, and I doodled. A lot.
After high school, I heard about the IDEA program at Capilano University. It's a specialized program that combines Art, Illustration, and Design. I applied with a portfolio of paintings and drawings, and I got accepted. I hadn't applied to any other universities or programs after high school, and I realized later that this was bit of a gamble. In the IDEA program, I learned how to tighten my drawing and painting skills, and I also learned about digital design, and branding. In one of my favourite classes, I learned about conceptual thinking and advertising. The conceptual side of creative work really excited me. I started injecting ideas into all of my work, and I went on to win several Applied Arts Awards and various student awards. After graduating, I took a design contract at Karacters Design, then I did an internship at Rethink, and finally, I landed my dream position as a Junior Art Director at the advertising agency, DDB Canada.
Working at DDB, I got the opportunity to work with a number of highly talented creative people, and I was able to continue to inject ideas into my work on a much bigger scale. It was surreal being 21, the youngest employee in the company, sitting at boardroom tables discussing million dollar budgets. I felt like an imposter at first, but then the work started to flow. I developed concepts for TV commercials, billboards, photography-based campaigns, and on one unique project – a cartoon series called Snack Time. It ran for three years and was nominated at the Cannes Festival. That was an exciting win – and it all started with a post-it note doodle I stuck on my writing partner's desk. It was of a disgruntled cookie in a doctor's office talking to a carton of milk. I continue to illustrate, design, and take on interesting freelance projects for brands, agencies, and causes that I care about. I'm also working on some short films.
 
What intrigued me about this path? Well I've always considered creativity a form of magic that exists. Rationally, paint or ink on a piece of paper shouldn't be that special. But arranging it in a certain way can allow people to feel amazing things. I think that's what excites me the most. I still feel the magic when a concept comes together, and when it makes me or other people around me feel something.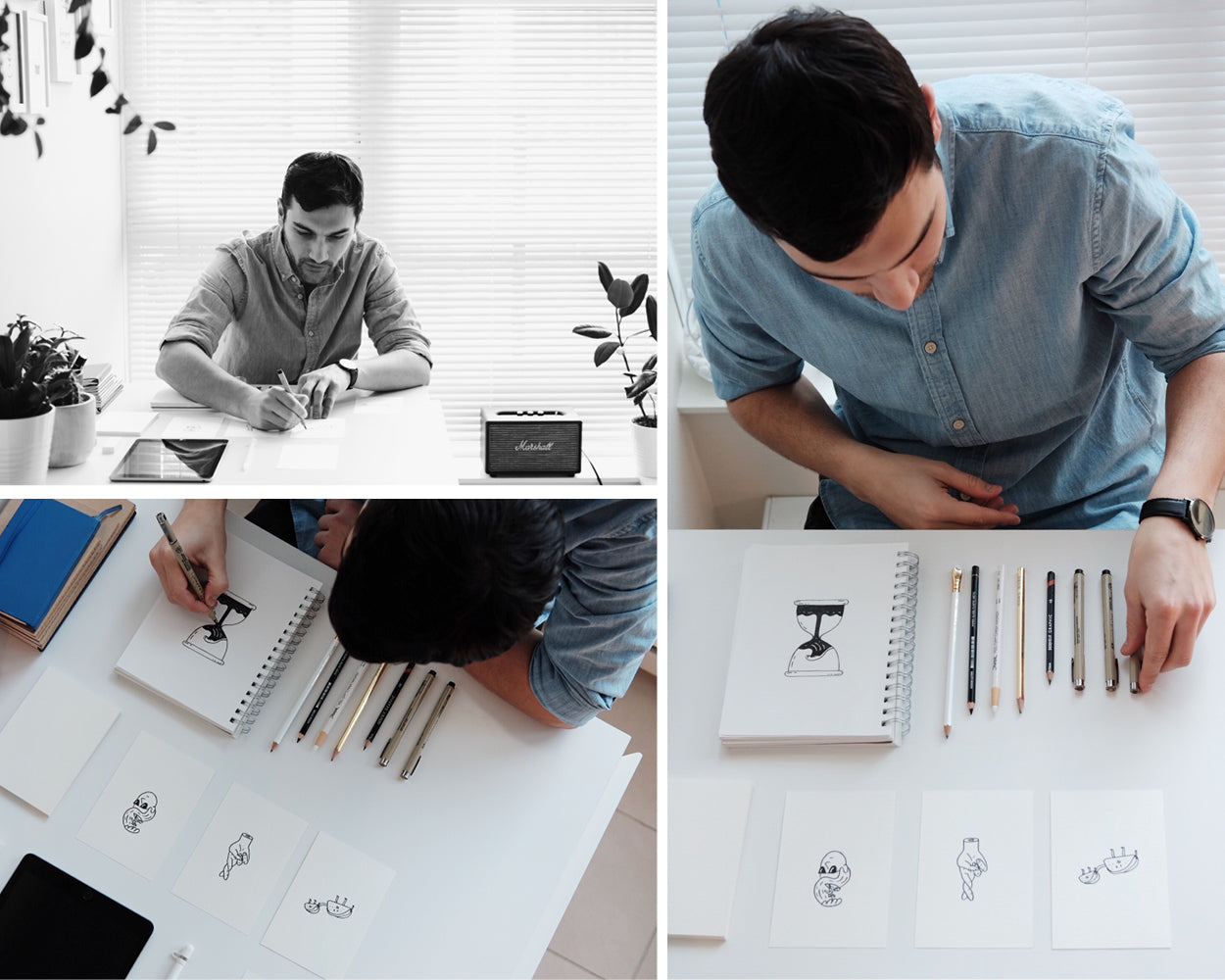 CC: You're a fellow Vancouverite, like us! Do you feel like the West Coast has shaped your approach to your work and the way you create?
JL: I think it definitely has. I love the west Coast. All of my early drawings were of wildlife – bears, cougars, trees, and eagles. Now that there are increasing threats to the environment, the projects I take on and the subjects I illustrate often highlight these issues.
CC: You have a playfulness and personality to your illustrations that I think really shares important conversations in a real approachable way. One of your most recent wave illustrations highlighting the message that we need to reduce our use of plastics, received huge recognition from a number of platforms and engagement from the extended online community. Do you think that there is a responsibility that artists and creatives have to use their platforms for the greater good?
JL: I think that art can be very powerful. It not only says what the artist intended it to say, but viewers add on their own interpretations to it. It also has a lasting power – saying a message out loud can be great if enough people here it, but then it's gone. Art can stick around and continue to remind people something for a long time. If you're someone who has a special creative talent, whether it be drawing, painting, music, or any other form of art, I can't see a better use for it.
CC: A conscious lifestyle and commitment to sustainable practices seem to be a natural extension of you – you are also the co-founder of Coast – a sustainable cricket protein bar company based out of Vancouver. Was there a particular moment that connected you to being more aware of your impact on our earth as a consumer and as an entrepreneur? 
JL: It's hard to pinpoint one moment, but there have been several eye-opening documentaries in the past 10 years that impacted me. An Inconvenient Truth, Planet Earth, and Blue Planet have all opened my eyes to a number of issues affecting different types of wildlife. Also, learning the fact that cows use 2,000 times more water than crickets for the same amount of protein was one that initially got me interested in crickets as a food source and alternatives proteins in general. There are other people doing exciting things to help reduce our impact on the planet. Another Vancouver-based company that we got the opportunity to collaborate with while working on Coast is Nada. They are a package-free grocery store – a concept I find super exciting. If we can stop plastic at the source, like at the grocery store itself, it could be a big step in overall plastic reduction.
I think we should empower people to do what they're good at and what they enjoy, even if we don't fully understand it. I think that's what will fuel them to do great things, the encouragement and understanding.
CC: OCIN exists to connect humans to our most open, free and positively impactful self. What does this mean to you? How do you think we can be better at supporting each other into really living into this self everyday?
JL: Whether it be art, sports, dance, or music, most people have something that lights a spark in them. For me, it has always been creativity and making some form of art. I think we should empower people to do what they're good at and what they enjoy, even if we don't fully understand it. I think that's what will fuel them to do great things, the encouragement and understanding. It also takes very little effort to tell someone they're doing a great job, but the impact it has on them can be significant.
CC: From illustration, to brand identity work, art direction of video campaigns, and even painting, you have a number of mediums to tell stories through. What motivates you as a creative and a business owner? What is the impact that you want your work to leave on those around you? 
JL: I like to create work that's a bit unusual. It should stop you and make you think or feel something. Mostly, I like to make myself laugh. If I'm lucky, other people will find my dumb jokes funny, too. I also like to make people think. I like adding a clever twist or something that takes a second to piece together. At best my work will either make someone laugh and feel good for a moment, or it will help raise the awareness of an important issue, like plastic pollution.
I heard a story writer from Pixar say once that people like to "work for their meal." I interpreted that as not spoon-feeding them the idea or the joke. Let them work for it a little bit. I like to embrace that in my work so that people can get a little taste of that spark when the idea came together.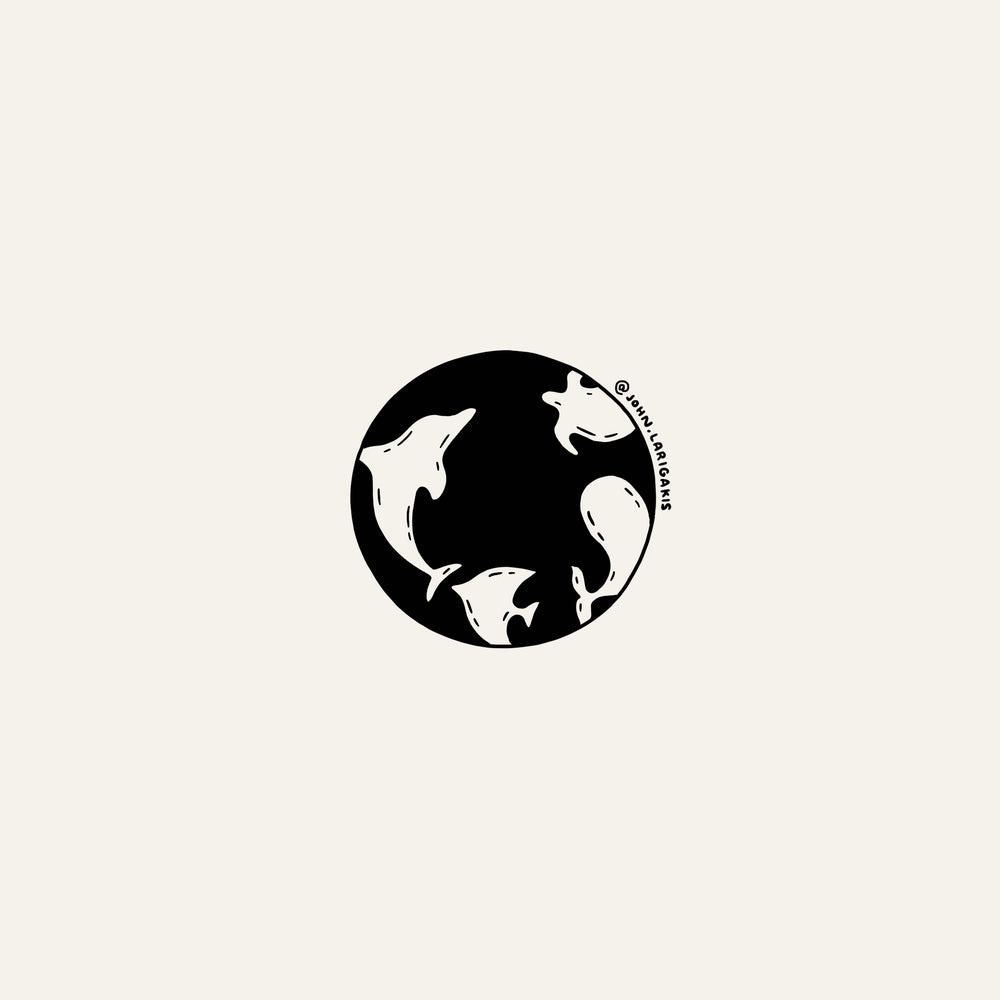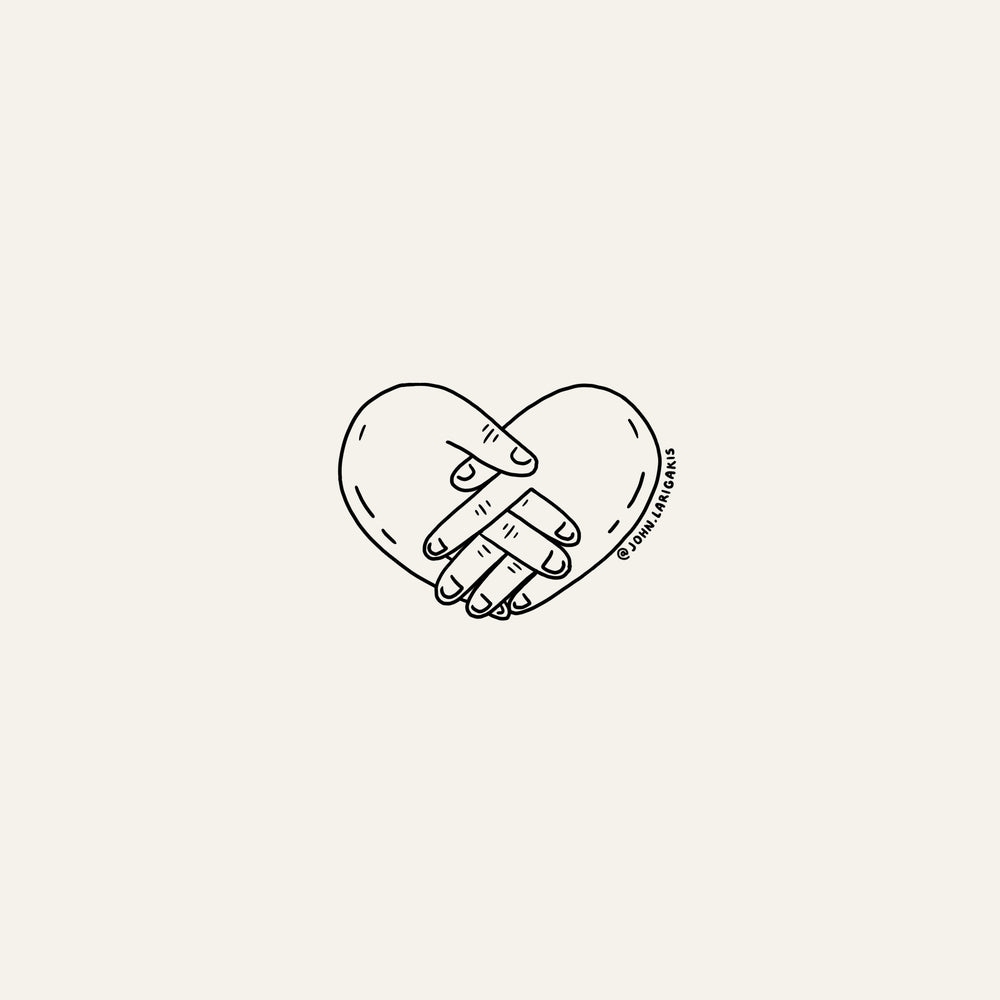 Now some Rapid Fire:
Where is home? Vancouver 
What is your favourite way to clear your head, recharge, and reset? Drawing, listening to music, snowboarding, watching old movies, and travelling with my fiancé, Megan. 
What's a song or musical artist that gets you feeling like your most open, free, positively impactful self? I have a pretty eclectic mix in my playlist, but here are a few that that I've always liked:

Leon Bridges - Coming Home
Bahamas - Lost in the Light
Petit Biscuit - Sunset Lover
Redbone - Childish Gambino

And some older classics:
Mary Jane's Last Dance - Tom Petty
Listen to the Music - Doobie Brothers
White Room - Cream
Sam Cook - Bring it Home To Me
Bob Dylan - Don't Think Twice it's Alright
Where is your favourite place to get in the water? It's a tie between Southeast Asia, and the Sunshine Coast in BC.
What is your favorite place to spend outdoors in Vancouver? In the winter, snowboarding on one of the local mountains, and in the summer, the lakes in BC.