Chapter 1 /
Collective
Hannah Faith Lord
Images by: Hannah Faith Lord 
Hannah Faith Lord is a photographer and creative director in Los Angeles that we're humbled to welcome into our OCIN Collective.
She has the most beautiful aesthetic and eye for design which translates into imagery that portrays a real-life mood board that inspires. We admire the way she captures the human form, juxtaposed with interesting angles against the dreamiest sun-filled backdrops from her trips around the world. But, her love for nature and the outdoors along with her zest for life, are shared values that we immediately connected over and embodies everything we stand behind at OCIN.
But, Hannah did not always perceive life through this light. She shared with us openly and for the first time, about some painful milestones that she went through and how those shaped her personal journey that followed.
Read our Q+A with her below to get to know the Hannah behind the lens, alongside some images she took on film of some of our OCIN pieces at the beach, by the ocean.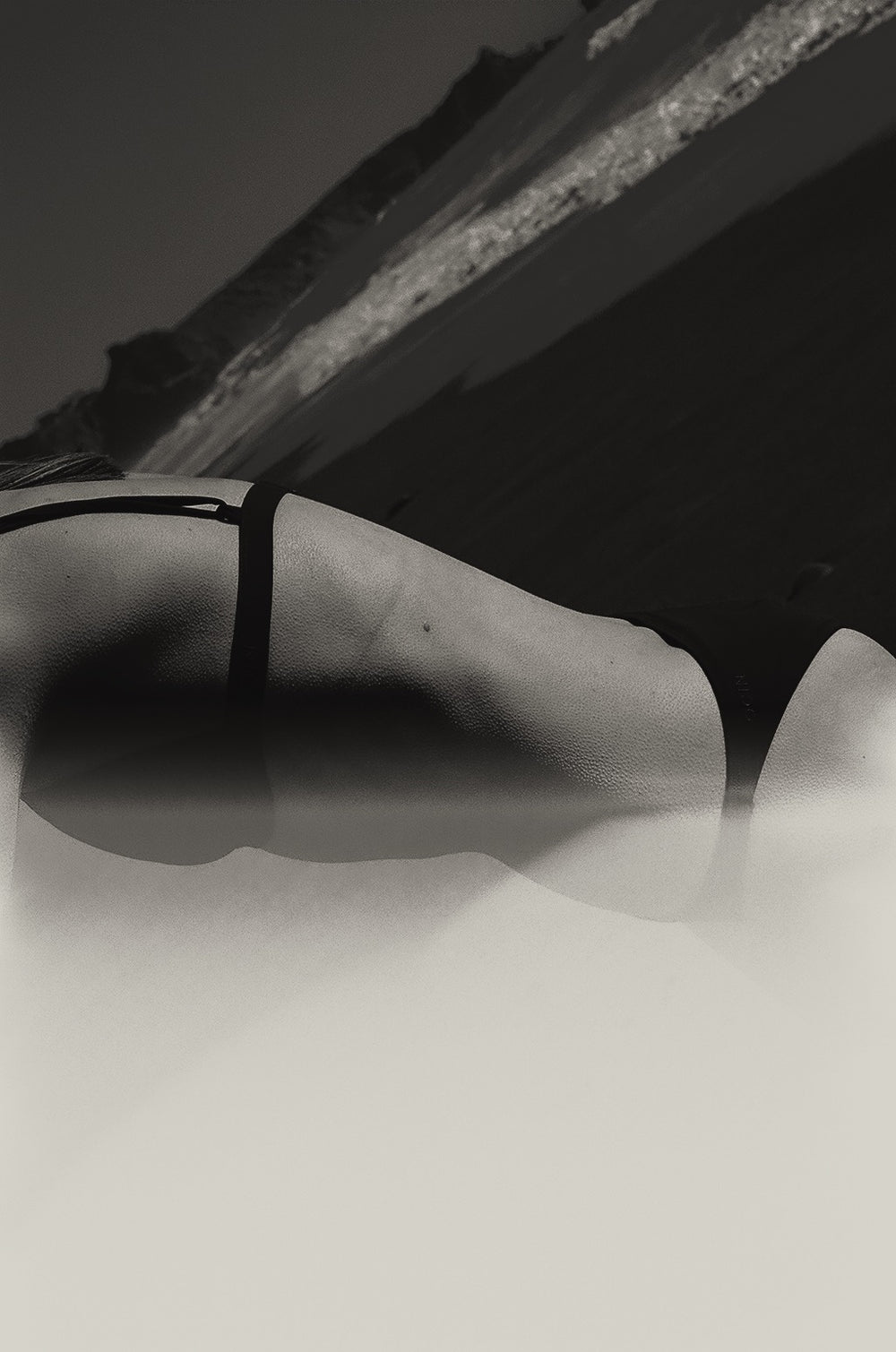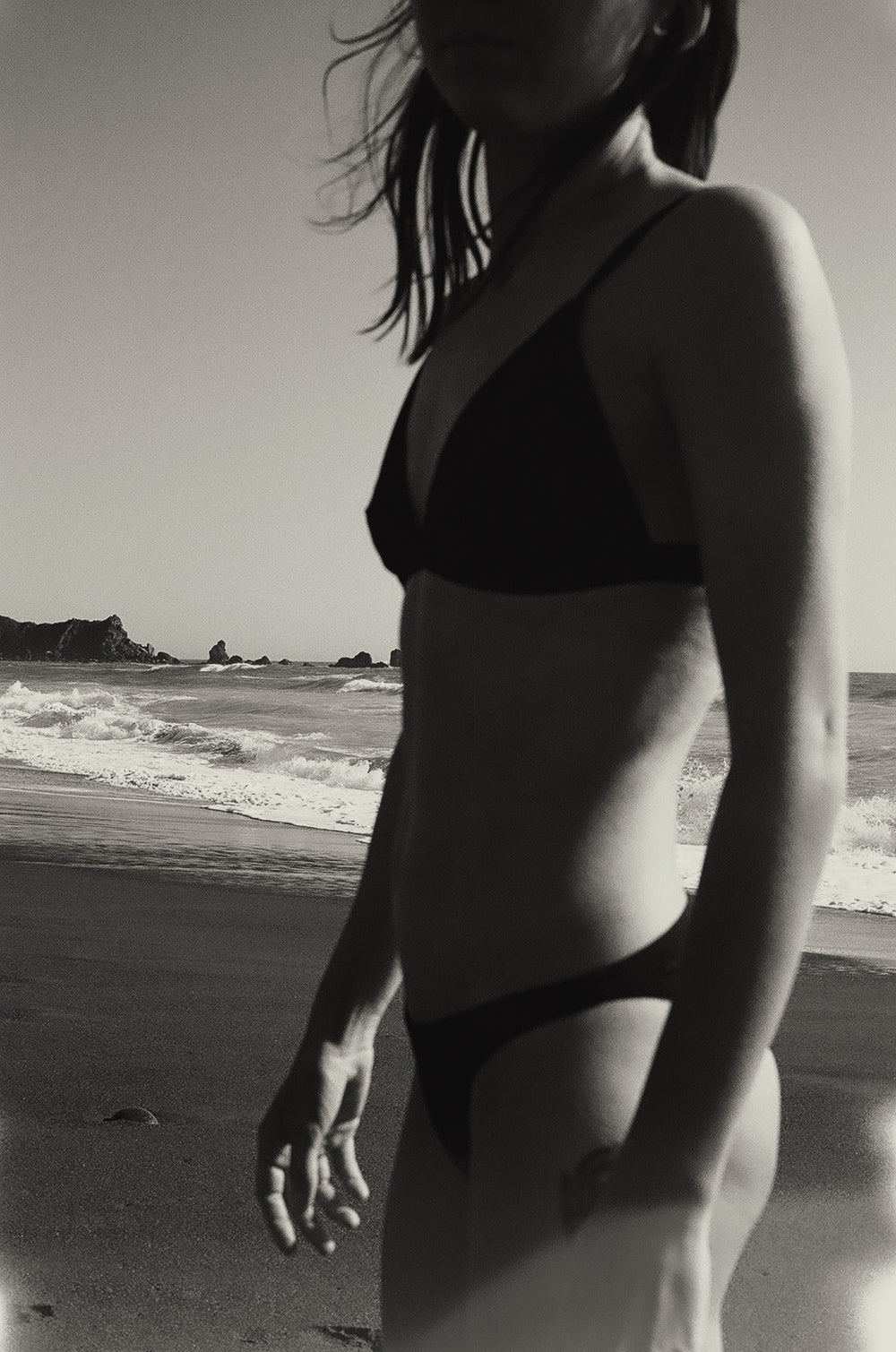 OCIN: Tell us a bit about yourself – Who is Hannah Faith Lord summarized in five facts we don't know about you.
H.F.L: First of all, hello and thank you so much for this feature!   Okay, five facts...
1)  I'm the second eldest of ten kids – one passed away five years ago but there are five boys/five girls ages 31-13 at the moment)
2)  I was homeschooled
3)  I'm pescatarian–my favourite type of food is asian (sushi mainly)
4)  My favourite thing to listen to is Yo-Yo Ma
5)  I've always wanted to be an interior designer 
OCIN: What were some key milestones in your journey that led you to where you are today – the path of an influencer, model, creative director and photographer in LA?
H.F.L:
The biggest milestone for me was the death of my little brother, followed by my divorce.  I went into a deep depression after my brother passed which made me lose all interest in life – watching him die was the most traumatizing thing I've ever experienced. About a year and a half later, my husband and I split. That was also extremely crippling. I got to a point where I legitimately didn't think I could go on living. There was just too much pain for me to bear but with the support and love from my family and friends (and also therapy), I was able to get back on my feet and move forward. Once I was able to see past all the darkness, I found myself feeling a newfound joy for life.  All that pain and suffering really put a fire under my butt to do things for myself and pursue what actually made ME happy instead of basing it all on other people.  Sometimes you have to go through a few painful milestones to realize that you have the power to do anything you want and can be happy no matter what happens.  
OCIN: Is there a rule of thumb that you live your life by? What is one learning that you can share for other creators out there looking to take the leap into pursuing a career focused around their passions?
H.F.L: It sounds cliche but I have made it my resolution every year for the past two years to focus on the moment at hand and not worry about what hasn't even happened yet. You truly never know what each day will hold, good or bad, so why fret about it? Also, try not to compare yourself to others. God created you and only you. No one can EVER replace the person you are. Lastly,  if you find yourself not liking your old work, it's okay, that means you are growing creatively.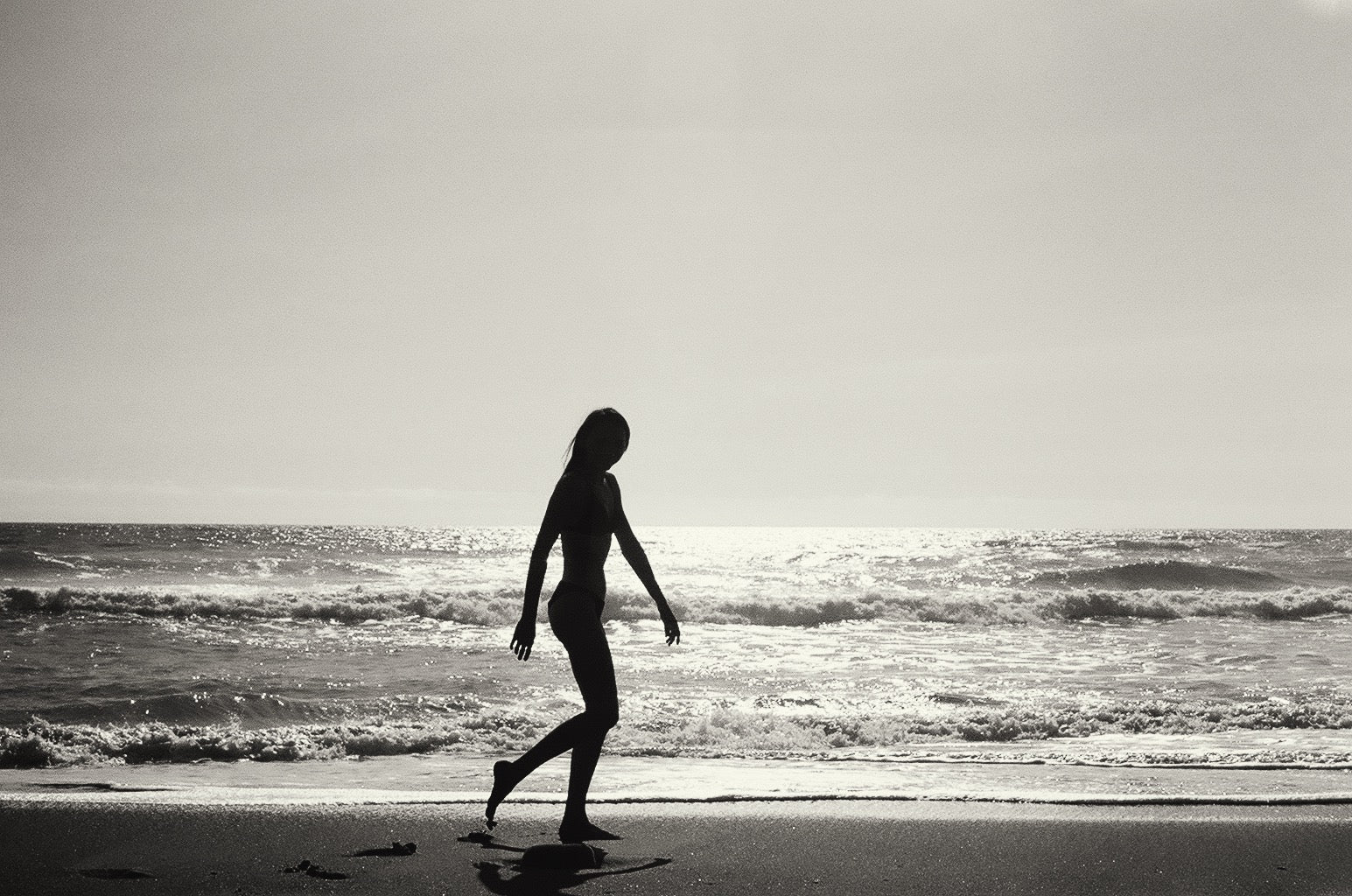 OCIN: How'd you find yourself in LA? What's your favourite thing about living in this city and do you feel your immediate surroundings impact your work, if at all?
H.F.L: I've wanted to live by the ocean since I was very little – my parents took us to the ocean on a road trip and I fell in love, so I made it a goal of mine. My Granmom even painted a full on beach scene in my old bedroom 'cause I was so obsessed with the ocean haha. How I ended up in LA is a long story, but my favourite thing about living here is being surrounded by so many beautiful landscapes and creative people. Also, the weather is just unbeatable.
OCIN: As a Creative Director, what inspires your aesthetic? How do you stay innovative and driven to constantly be creating something that stands out from everything else out there?
H.F.L: In a world where imagery has become so fluid it can be very hard to stay inspired. I look to vintage photography for my inspiration and also nature – it's honestly the most inspiring outlet for me. I spend a lot of time outdoors and have realized that's where I feel most creative.  
OCIN: We want OCIN to bring together a global community; a collective made up of special humans from all around the world. And travel is one of the best ways to make the world a little smaller. It's a source of inspiration and a driver of your own self development as it opens you up to new things that aren't right in front of you. You travel all the time. What was one of your favourite trips? Is there one trip that really made a mark on you and impacted who you are as a person and as a creative?
H.F.L: My favourite place I've ever visited is Oaxaca, Mexico to Hierve El Agua – it's a petrified waterfall, meaning it turned to stone. Literally, the coolest place on earth. As for my most impactful trip, I'd say my vacation to Saint Tropez last summer was one I'll never forget. I spent the week with one of my best friends and collaborators, Sarah Wacks of Deck Collective.  We just relaxed and talked in depth on all things spiritual and personal. We found ourselves leaving that trip feeling so inspired and refreshed from how deep we were able to go in our conversations. I thrive on human connection and communication so that really filled my cup.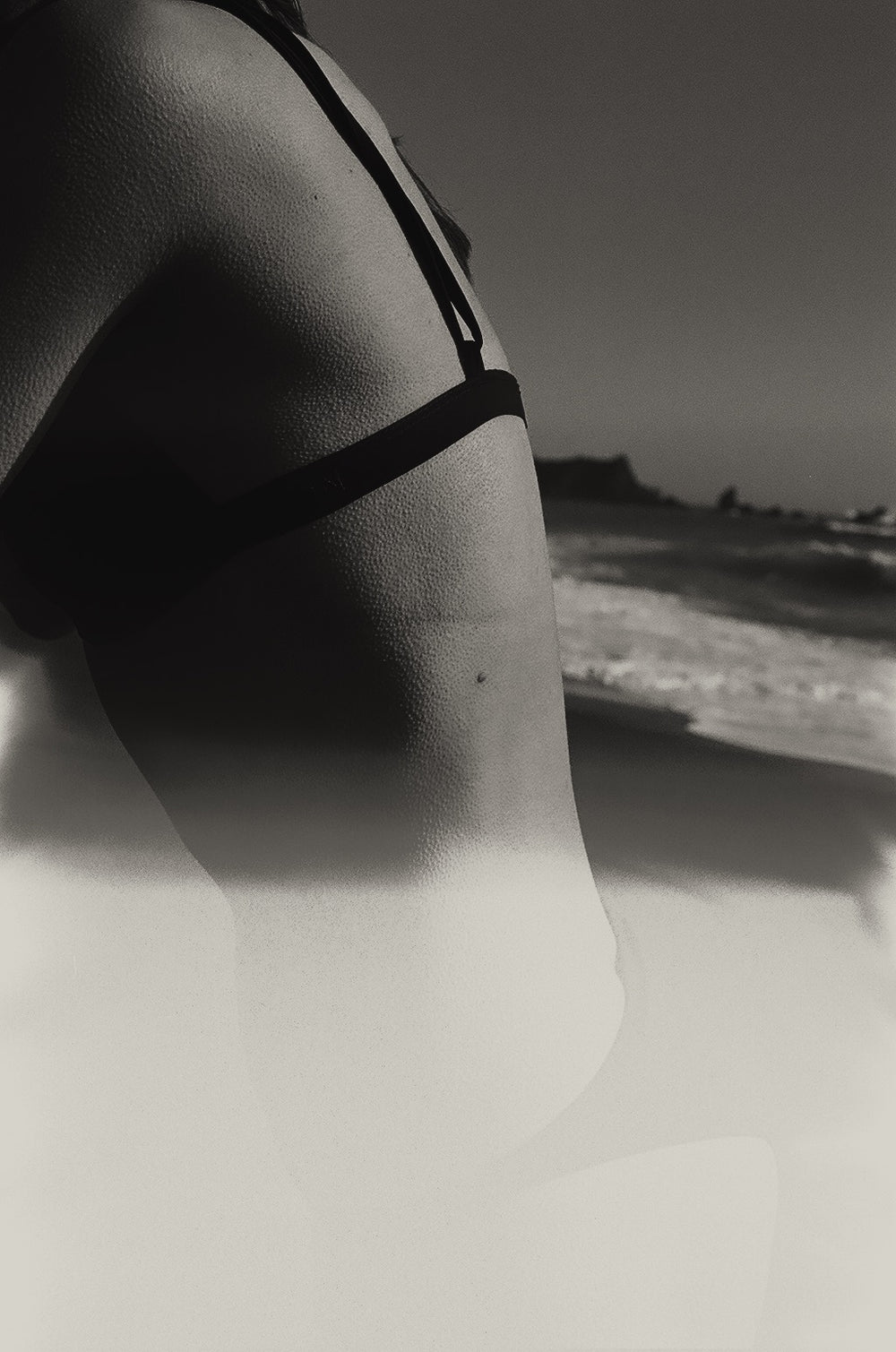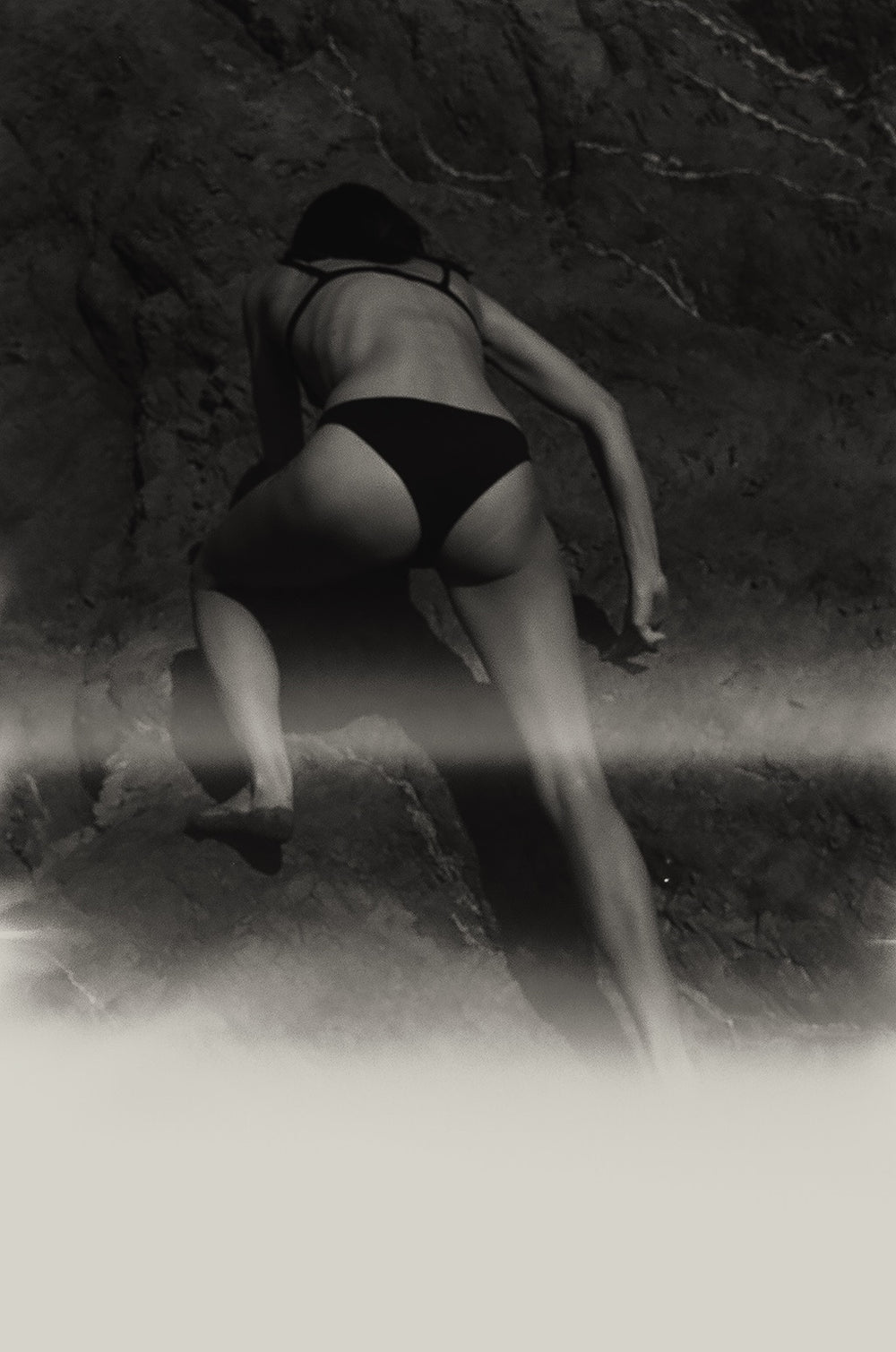 "Sometimes you have to go through a lot of pain to realize that you have the power to do anything you want."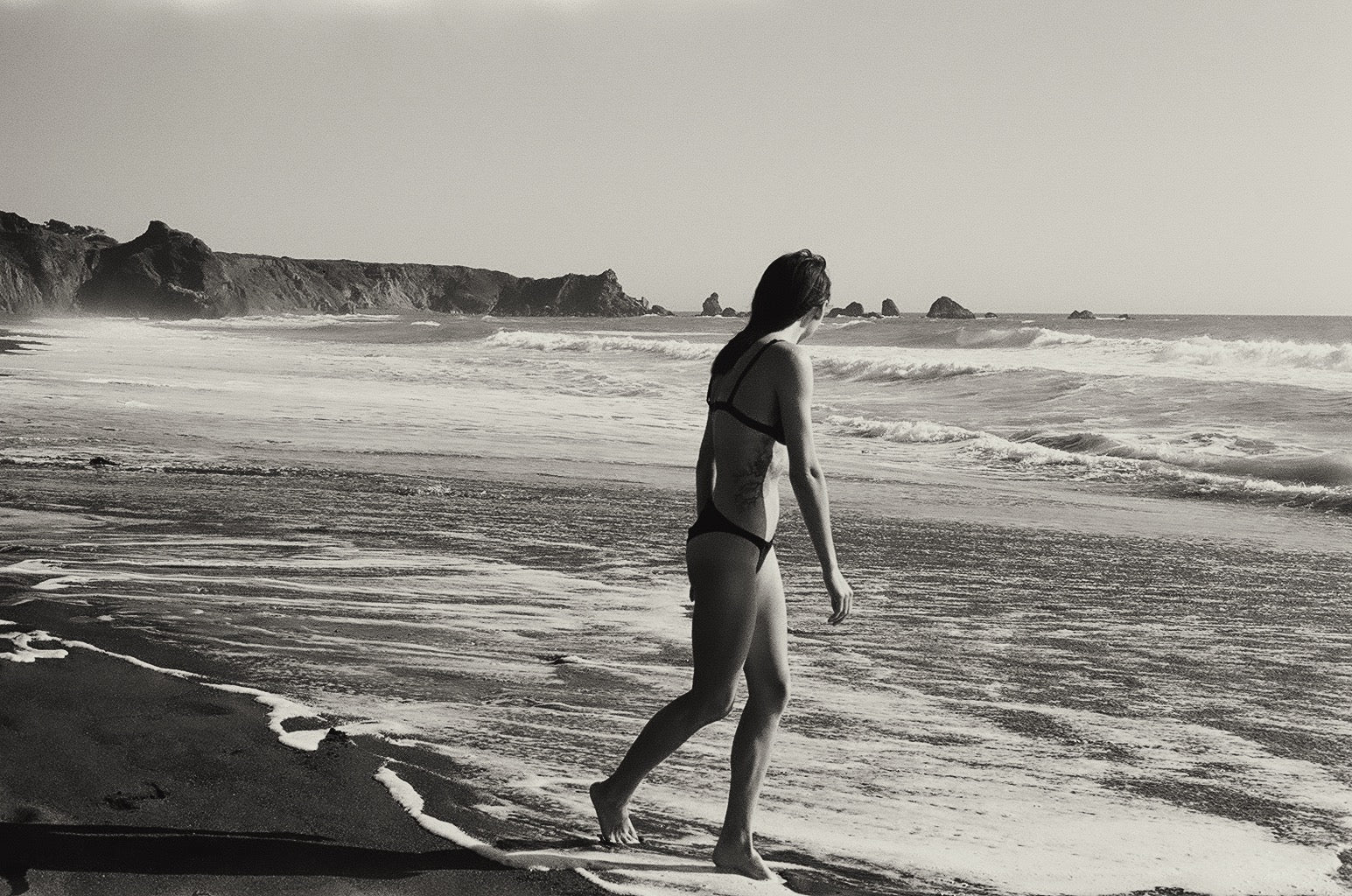 OCIN: OCIN exists to connect human beings to our most open, free and positively impactful selves. What does this mean to you? How do you think we can be better at supporting each other into really living into our most open, free and conscious selves?
H.F.L: Going back to what I said in my previous answer, I think human connection and communication is so key in supporting each other. Without it we can become uninspired and drained from the fast-paced life everyone is expected to live these days. I find myself saying "I'm busy" a lot, and that's not how I want to live my life. Everyone is "busy" but we need to remember that life is about more than just work. The magic of life comes when you find that group of people who support you and build you up. We all need that; just a little at least.
OCIN: What do you ultimately want to share with the world?
H.F.L: I'm in the process of creating a film book that will launch at the end of the year. The title is 'Body and Earth' and is an ode to Mother Earth and our natural state as humans. No clothes or man-made structures, just the body and the earth shot on my old film camera. Something about that brings me peace – knowing that I entered this planet without any material things and that my spirit will leave the same way. That is so beautiful.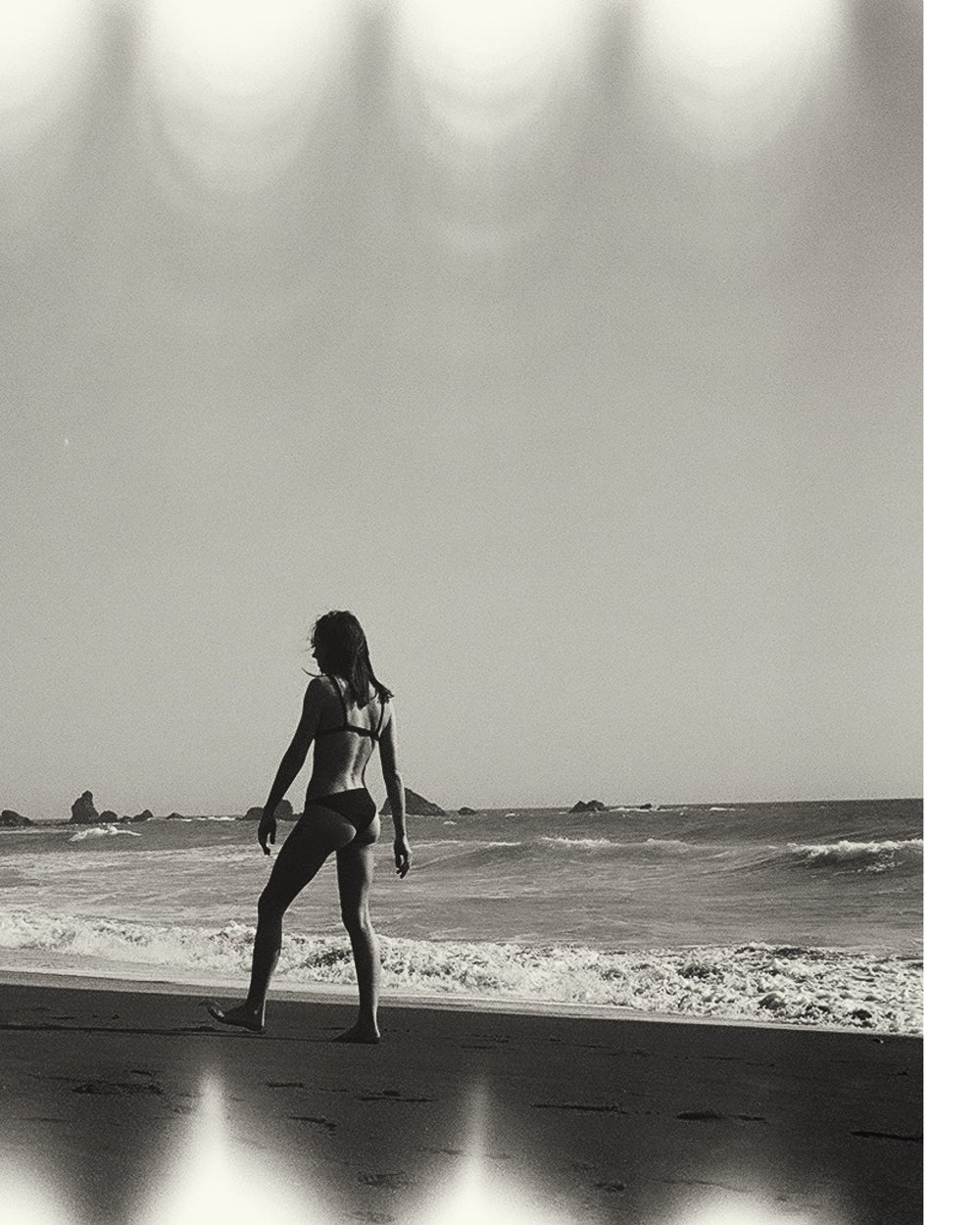 Rapid Fires:
Where is home?
Originally, Minnesota now Los Angeles.
What is one place in the world where you feel the most at home?
In my old room with all of my sisters in a cuddle puddle.
What is a song that makes you feel your most open and free self?
À la Folia - Hageshiku (Japanese version)
What are your favourite sources of inspiration and education?
Nature/old architecture books/documentaries 
One way you give back to the environment?
I donate monthly to Mossy Earth.  They plant native trees to help restore ecosystems. 
Three rad humans we should know and why?
Cassie Ebner of Palo Santo Studios  – showroom and a creative agency owner–she is one of the most collaborative people I know.
Neada Deters of Lesse  – powerhouse of a woman who is always doing something innovative and environmental.  
Sarah Wacks of Deck  – this woman is so strong and such a light.  Her showroom is so beautiful and curated with amazing brands.