Chapter 1 /
Collective
Brenna Marriie
Words by: Courtney Chew 
Photography by: Brenna Marriie
Brenna is a visual artist, designer, and photographer currently in Utah. She also happens to be one very cool and inspiring human in our collective. We first connected with Brenna over her beautiful posts and imagery –  she has this ability to spark conversations that allows those that follow her to really dig deep, be vulnerable, and share wholeheartedly with one another in a seriously magical way. 
"I've always been a quiet observer of the life happening around me, absorbing as much as I can with wonder and taking notes along the way in a messy combination of words and visuals. I like to think they've taken the shape of a sort of collective love note from a shy/daydreamer/tomboy/mushy-hearted admirer."
Her Instagram @brenna_marriie is a beautiful documentation of these 'love notes' that have a way of including her community in the moment. Through her positive energy, visuals and provoking thoughts, she encourages an open, free, and conscious world. Learn more below about this talented creative, storyteller, and OCIN human - Brenna Marriie.   
CC: Your photography is beautiful and has a way of capturing the moment and evoking emotion and story through a still. What led you into photography and what do you think is the most powerful thing about creating through images?
BM: I'm wildly in love with the ebb and flow of humans and our shared experiences in/with this universe. The moment captured in an image will never happen the exact same way again and it could be captured in an infinite amount of ways through the perspective of whoever witnesses it or holds the camera. I love taking candid photos of strangers because there's a special kind of intimately secret (or secretly intimate?) connection in that moment where I'm saying, "I am with you and I see you as you are". I also take a lot of self-portraits to practice being intentionally present with myself and all of the freckles/scars/wrinkles/etc. that make up the roadmap of the journey I've been on. It's a vulnerable thing to share my "love notes", but I think if that surfaces at all or touches someone at their core, then the sharing itself is maybe the most powerful part of creating.
CC: You've also got a way with words and on Instagram you are always showing up as someone who lives into this vulnerable space of humanity that a lot of us steer away from. What have you learnt about yourself and others (your followers) through this practice of sharing and being open on such a public platform? 
BM: Most of my life, I was incredibly protective of my feelings and I thought suppressing them somehow made me appear strong–which I learned is actually the polar opposite. Several years ago, a good friend of mine asked, "How can you truly love people well if you don't let them love you?" That punched me hard in the best way and continues to live in my heart as a loud reminder when I want to turn inward. The more I've opened up publicly, the more it seems to invite others to see their own truths and forms a safe place where we can sit and hold each other. It's been incredible to watch (mostly) strangers open their hearts and join in on the vulnerable conversation, or to admit they aren't ready to share publicly, but that the act of listening to others helps them see where they have space in their lives to plant more flowers. We come from different stories, but at our core we all dream, fear, feel lost, fall, rise, struggle, love…on and on. It gives me the biggest chills. We are connected in so many ways, and sometimes all it takes is sharing how we feel to touch others and to know we aren't alone.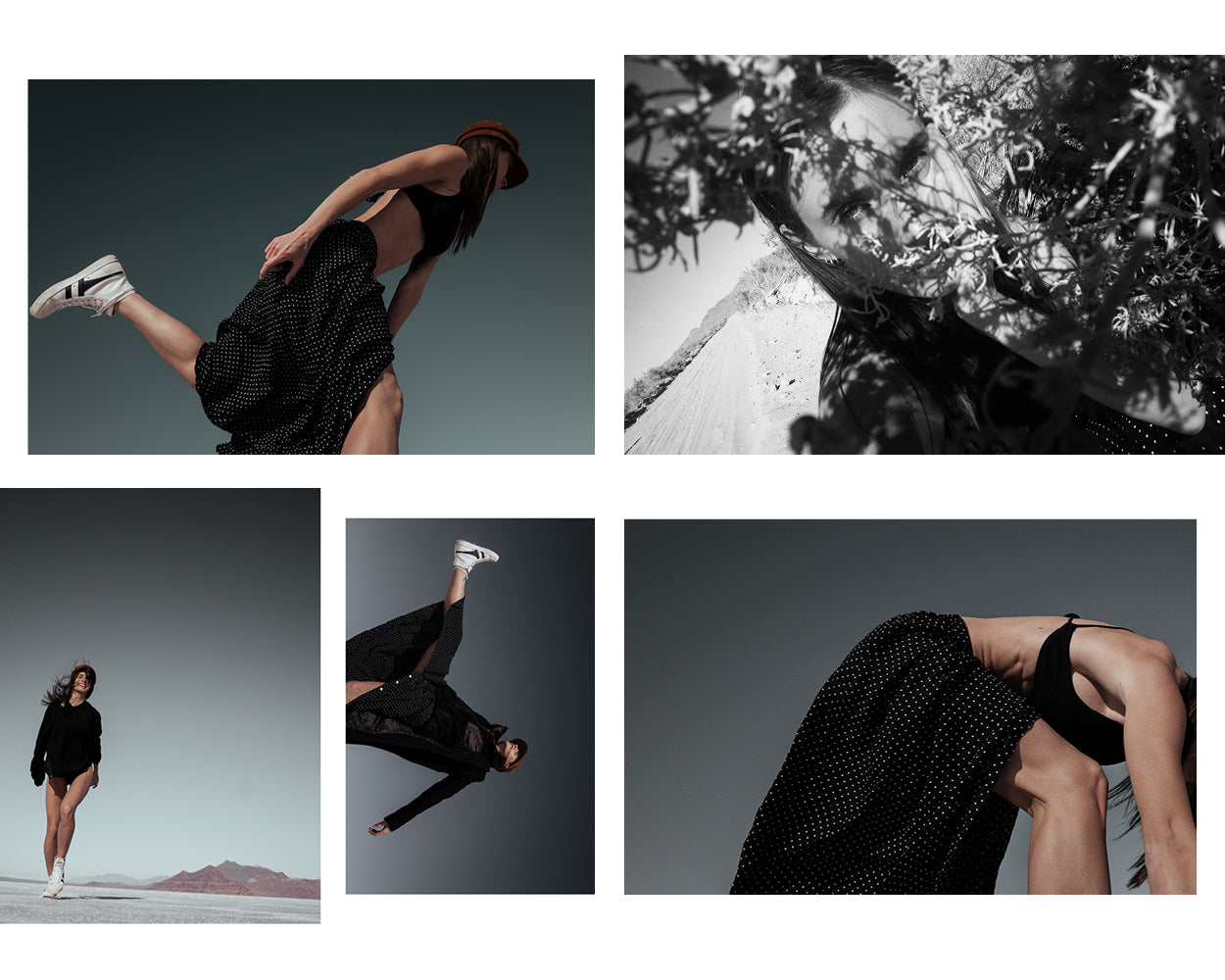 CC: What is something that you hope people would take away from following your work and from your content on IG?
BM: We are in this together. We are love and we are loved (and worthy of love). Take time to smell the flowers, dip your toes in the ocean, go for a drive with no destination, sit on the ground and watch the clouds float by. Make space to simply BE.
CC: OCIN exists to connect human beings to our most open, free and positively impactful selves. What does this mean to you?  How do you think we can be better at supporting each other into really living into our most open, free and positively impactful selves?  
BM: That's so beautiful. I believe we can all do better at holding space for the humanity of ourselves and others. Asking more questions. Listening openly without feeling the need to give feedback. Giving grace. Falling in love every day–whether that's with another person, with the feeling of a warm drink in your hands on a cold day or discovering a freckle you never noticed before. Fall in love with something or someone–and yourself–every day. Be with nature. And stay curious.
We are connected in so many ways, and sometimes all it takes is sharing how we feel to touch others and to know we aren't alone.
CC: When you're not creating, what do you do when you have time and space? 
BM: Existing, journaling, reading, daydreaming.
CC: Where do you feel the most open, free and truly limitless?
BM: Somewhere in the mountains or anywhere barefoot–there's something really grounding and humbling about connecting to the earth. When I feel lost, I always return to the ocean.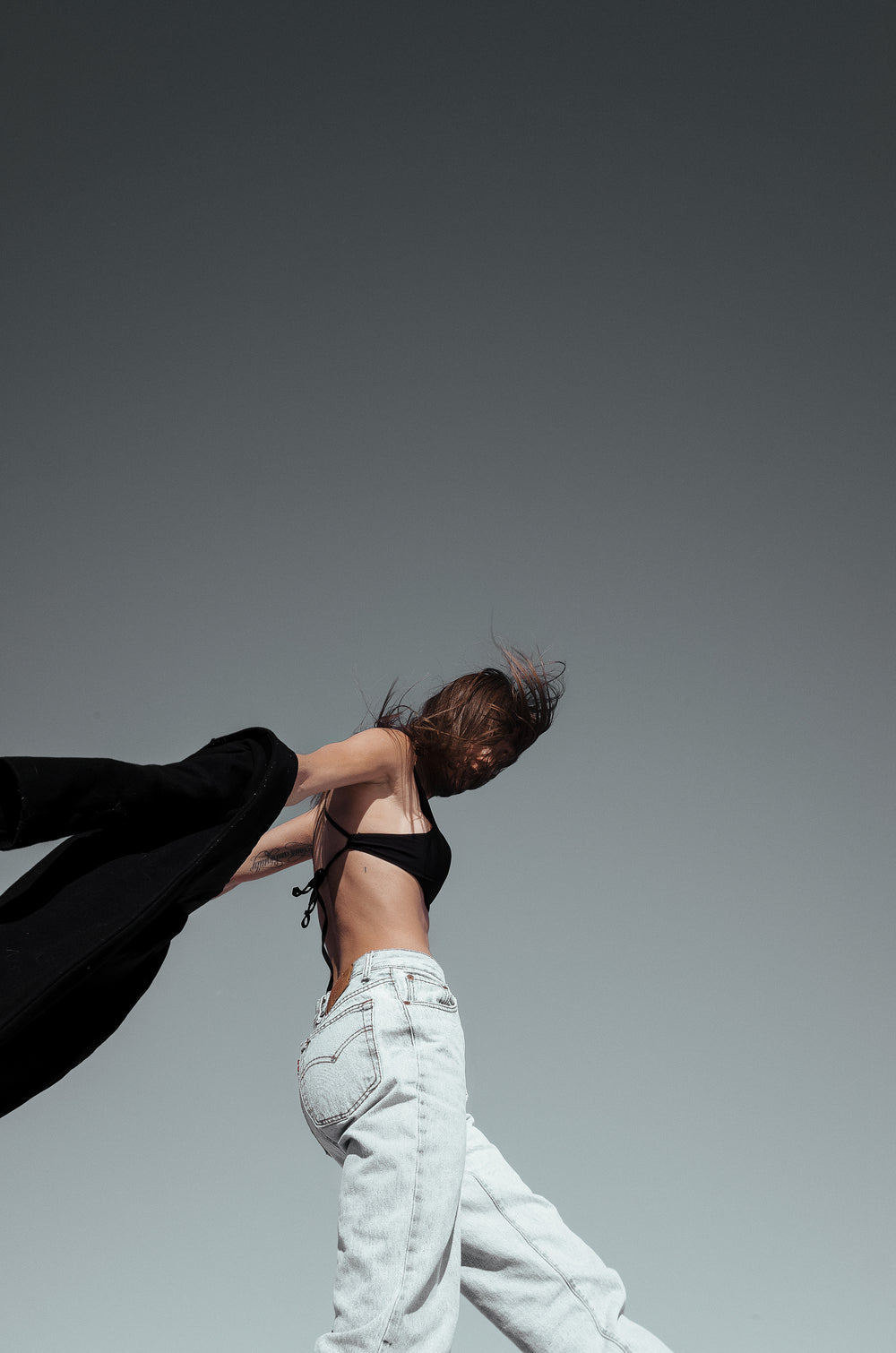 RAPID FIRE
1. Where is home? My heart. The ocean. And currently, Salt Lake City.
2. Where is a city or a place that you love to visit and makes you feel like home? Anywhere I can see the moon.
3. What's a song or musical artist that gets you feeling like your most open, free, positively impactful self? Ah! This is a hard question for me–I'm all over the place when it comes to music because songs bring me back to specific moments or reconnect me to the feelings I had when I heard them for the first time. I always seem to return to the Cupid Deluxe album by Blood Orange and anything by Julie Byrne. Honestly, I've been listening to Moon by Kid Francescoli and Hesitate by Golden Vessel and Emerson Leif on repeat lately.  There's a lot of dancing going on around here.
4. What's your favorite thing to do to calm your mind and reset? Journaling, taking off on a long drive, or both.