Chapter 1 /
Chapter Notes
Chapter II - Curiosity
OCIN is a lifestyle brand and eco-swim label. But, at our heart, we are a platform that aims to inspire our most open, limitless, and conscious selves. To connect us to ourselves, our communities and the world around us. To inspire awareness and motivate kind and positive actions to protect and care for each other, our Earth, and our oceans. To then transcend this way of thinking into other things we love.
Each Chapter we choose a word to act as our focus for how we show up. Our theme for Chapter I was "limitlessness"; a reflection of openness and vulnerability that we often experience when we travel. We wanted to take that feeling into our every day with our community, translating it through the content we shared, the events that we held, even down to what the names of the colors of our collection represented. 
Our word for the upcoming Chapter II collection is "curiosity". The desire to be aware and intrigued by what's around us is one of the most important tools that inspires humility and the search to constantly improve, learn, listen, shift, and grow. Curiosity, to us, is key to strengthening our awareness and our connection to the world around us; a world where humanity is unconditional, where we support and give back to one another, and impact greater than ourselves.
Our curiosity of course also takes us to the oceans, and for Chapter II we were inspired by the 10,000 feet of life underwater. If we can honor and appreciate all the life and beauty that lives beneath us that we cannot see, then we can honor and appreciate the Nature, the animals, the life that lives right in front of us every day.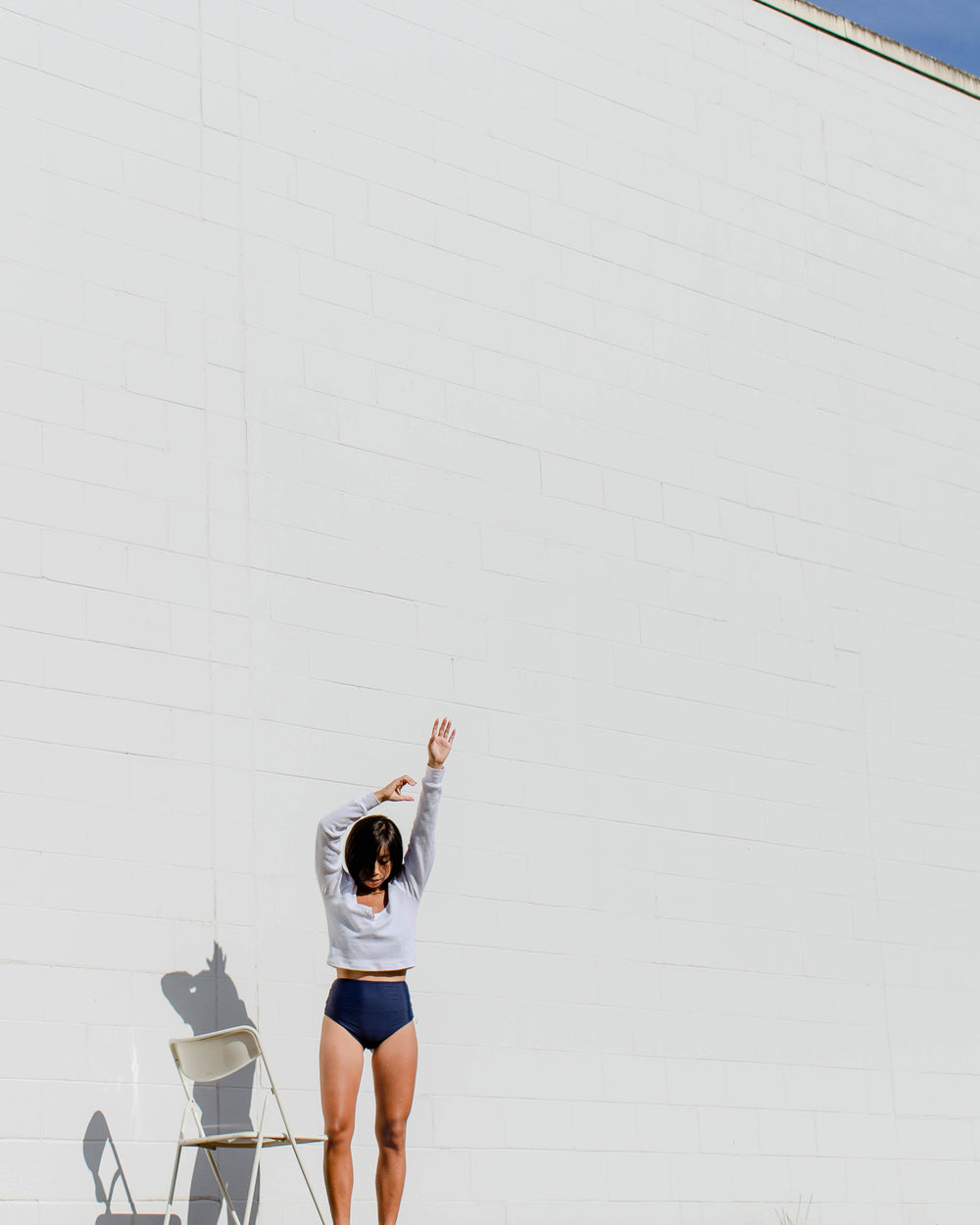 Monday, July 6, we launch our second collection (!), and to celebrate the release, founded on curiosity and inspired by the oceans, we wanted to complement Plastic Free July with an ocean awareness themed project – OCIN VIEWPOINTS. 
The goal of Viewpoints is to spark curiosity, with a focus around our oceans. The next four weeks will be filled with some fun IG story programming, where interaction with this content will be rewarded with weekly giveaways from different brand partners. We'll be sharing more about this project on our IG and IG stories, so make sure to follow along @ocin.  
The collection goes live officially on July 6, but in the meantime, check out a preview of our favourite looks from our second collection. This shoot was a special one. We shot these fun photos, chasing the sun in our home city with my sister – one of my biggest supporters and the inspiration behind the name – Nicole*,  and friend and local photographer, Jeremy Jude Lee. 
A percentage of partial proceeds from Chapter II will be donated to our non-profit partner Sustainable Coastlines Hawai 'i. As an extra thank you, all orders purchased through the month of July will also receive exclusive discount codes from our OCIN Viewpoints giveaway partners that you can use on their sites this month. 
Here's to building on and continuing our story together into Chapter II. We hope you love the collection as much as we do. 
Thank you for your support. Thank you for choosing to be a part of our Collective. 
Stay kind, stay limitless,
Courtney
Human, Friend, Ocean Lover, OCIN Founder
* Fun fact behind the name if you didn't already know. OCIN (pronounced 'ocean') is mine and my sister's name together, backwards. We used to do everything together when we were younger and so to save time, friends use to call us NiCo. When brainstorming on the brand name, I was playing around with NICO and ended up flipping it to create OCIN, and I immediately knew that was the one. The name OCIN means so much to me because of that story, and it also turned out to be a perfect fit to complement the muse behind the brand, the oceans.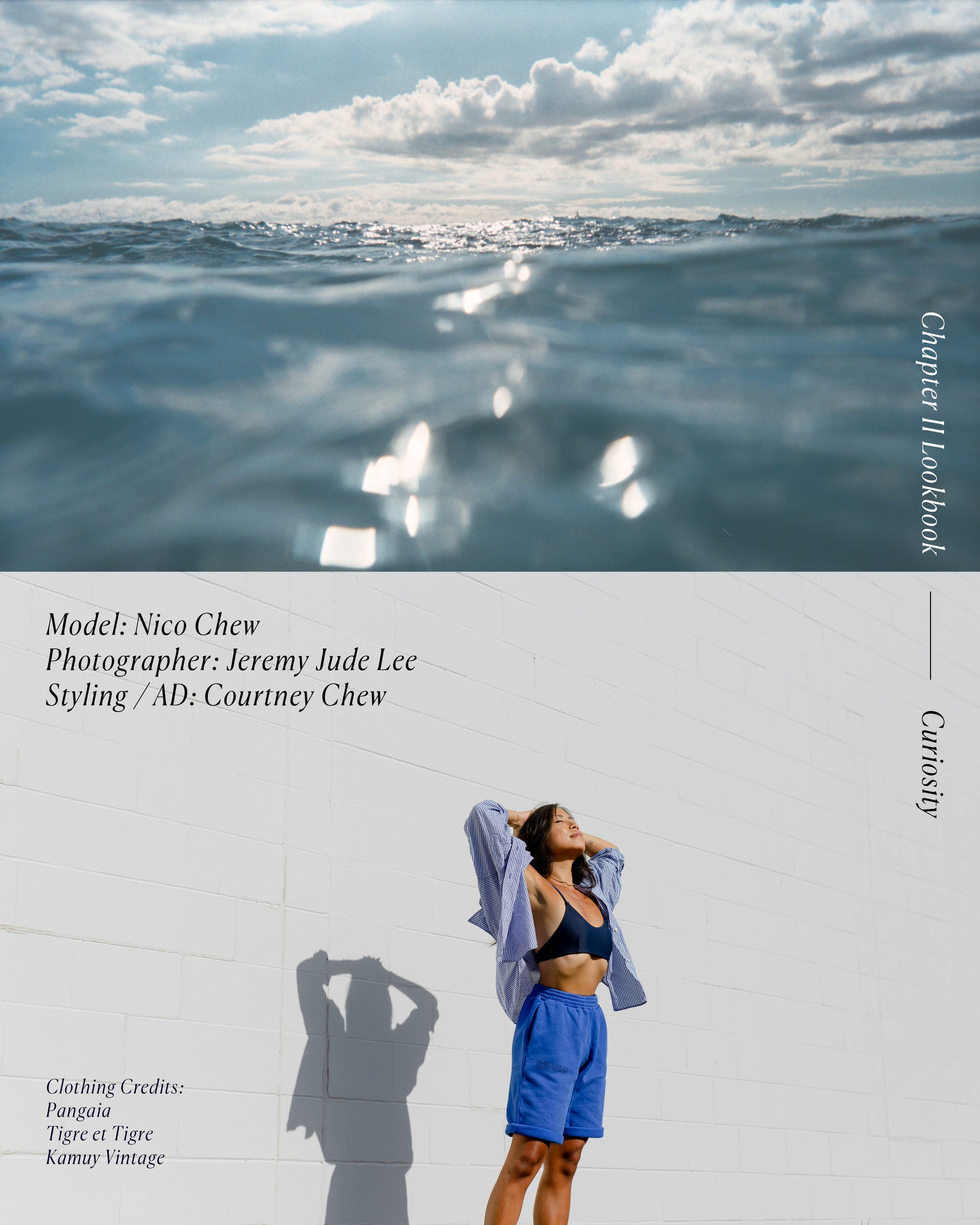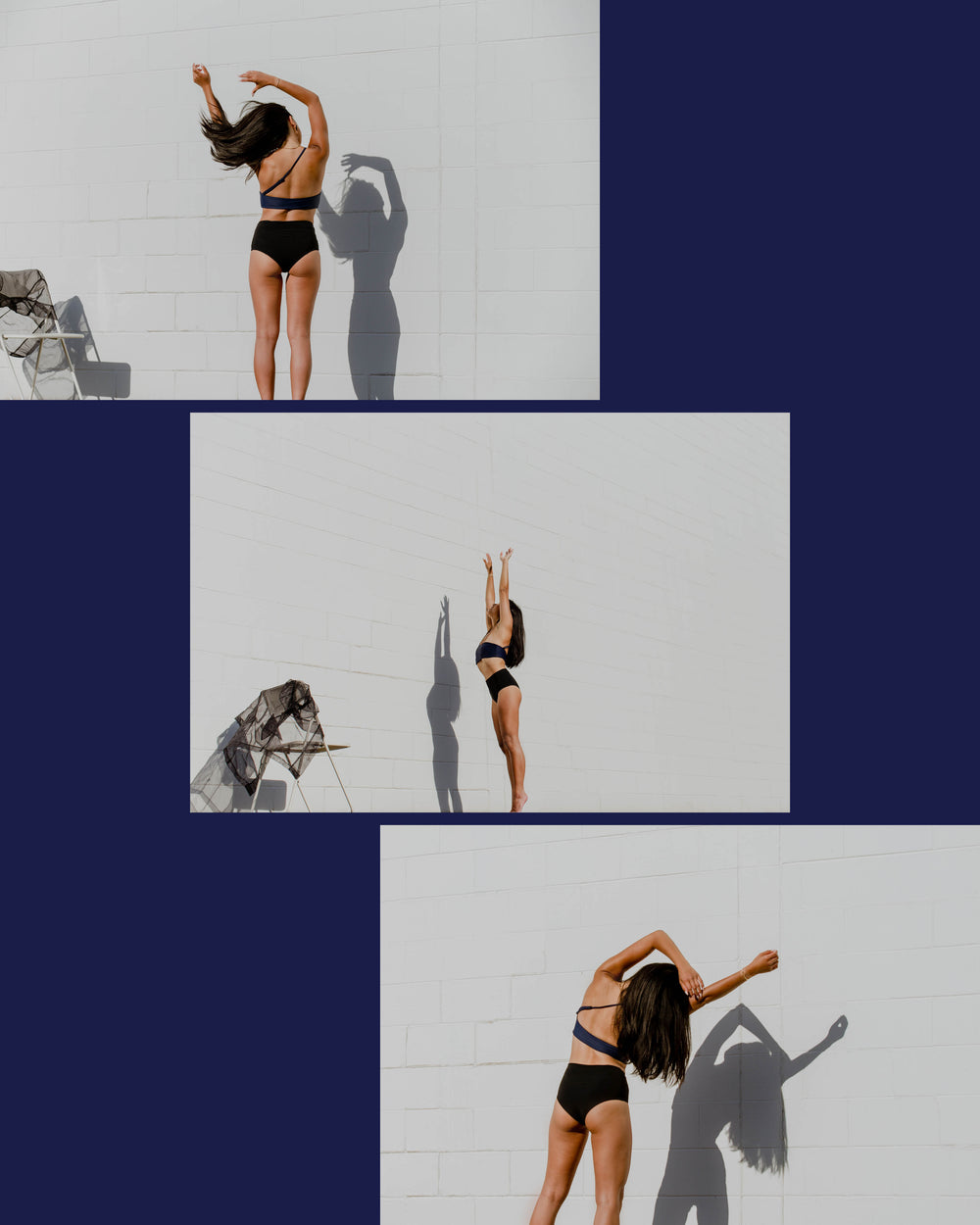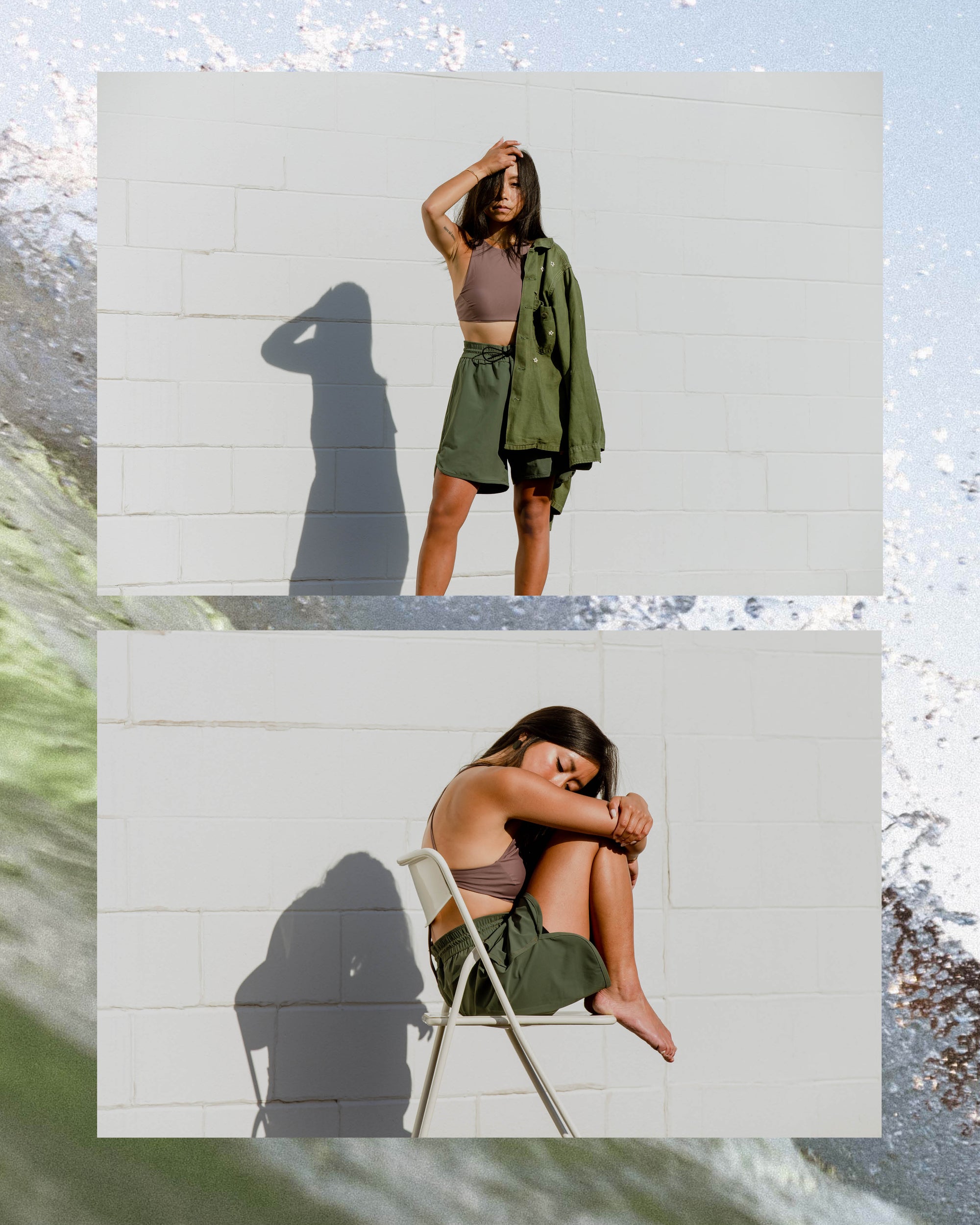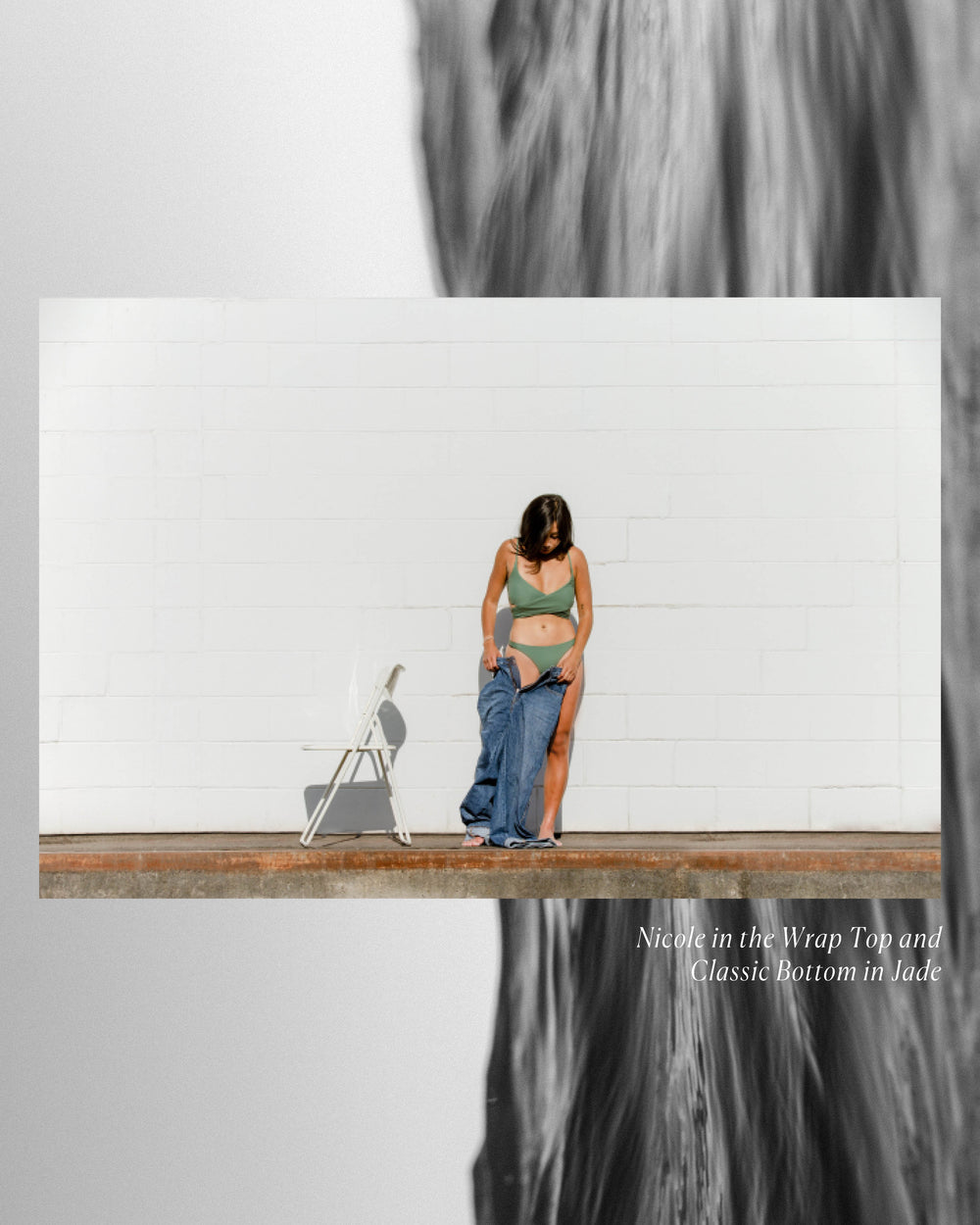 "The stillness in stillness is not the real stillness; only when there is stillness in movement does the universal rhythm manifest."