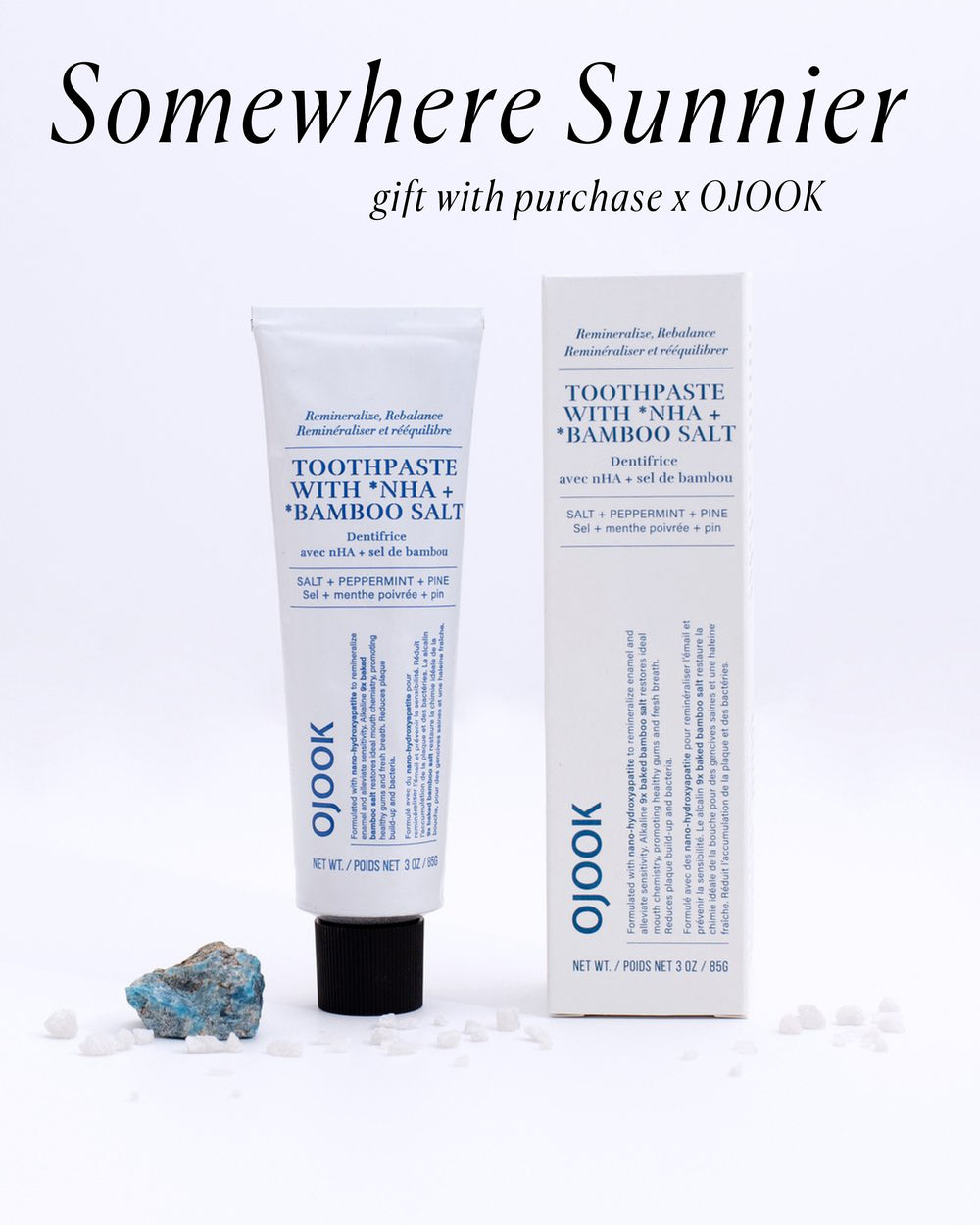 Somewhere Sunnier Gift with OJOOK
Destination: Somewhere Sunnier. An initiative we started last year in response to the pandemic, as a way to highlight fellow small brands, to encourage supporting and shopping local, and to bring community together in an effort to inspire the feeling and the comforts of warmth and sunshine at home. 
Our Somewhere Sunnier feature this week is a full-size nHA + Bamboo toothpaste by OJOOK. Add to your cart to receive it as your complimentary gift with purchase. 
Read our interview with OJOOK founder, Youn Chang and get to know more of this special brand and why we love it so. 
*OJOOK toothpaste is automatically discounted as a free gift at checkout on orders over $50. One per order per customer while supplies last. Orders receiving a Somewhere Sunnier gift are eligible for exchange only*
Item added to cart
There was an error. Try reloading the page and try again.